Why The Lord Of The Rings: The Rings Of Power Co-Creator JD Payne Calls The Series 'A Bargain' Despite Its Massive Cost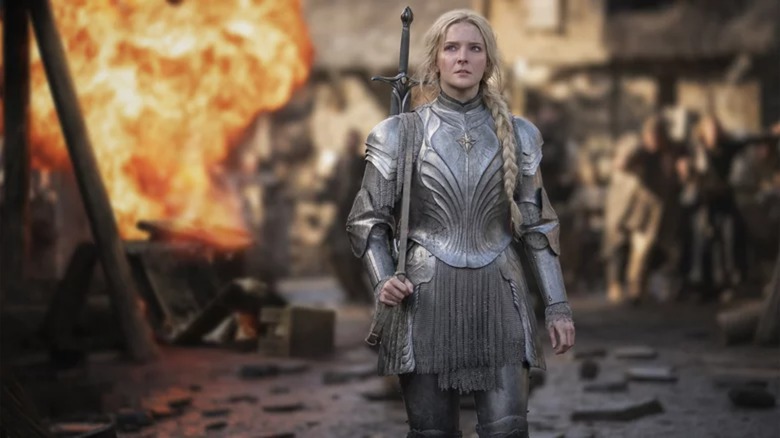 Matt Grace/Prime Video
"The Lord of the Rings: The Rings of Power" is going to be huge. If reports are true, the Prime Video take on J.R.R. Tolkien's Middle-earth saga has a single-season price tag of around $465 million. That would make it the most expensive TV show ever made.
So far, the new series looks pretty fantastic. It's set to explore an era thousands of years before Peter Jackson's "The Lord of the Rings" trilogy, and features a whole new cast of characters along with some old favorites. Yet despite its intriguing setting and parameters (Prime Video only got the rights to some of Tolkien's texts), the series' price point has become a main topic of conversation as its September premiere looms near.
In May, Amazon Studios chief Jennifer Salke said the hefty budget is going towards "building the infrastructure of what will sustain the whole series." Salke said that the series intends to become appointment television for "a giant, global audience" and that the money goes towards building the world that is already set to last at least five seasons. Basically, it's an investment.
Now, series co-creator J.D. Payne is also speaking up about that mind-boggling budget. Payne spoke to Empire magazine (via Apple News) about the budget rumors, and his answer to the budget question might not be one you'd expect. The filmmaker, who co-created the series with Patrick McKay, tells Empire that actually, if you squint at it a certain way, this show is kind of a bargain.
It's TV with a blockbuster budget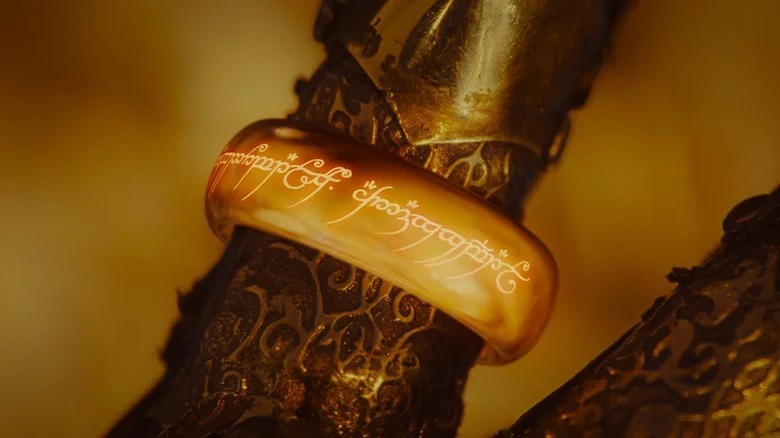 Prime Video
"We think it's important to keep the budget in context," Payne says. "Really, this [season] is an eight-hour movie." We've all heard the "this show is actually an eight-hour movie" argument before, and it's typically used in an attempt to try to elevate a story to some intangible artistic level that isn't always associated with television. But that's not what Payne is saying here, and he might actually have a point. He continues:
"This is the length of three Marvel films, done on the schedule of two, for the budget of one. Look at it in the context of what's actually being produced and you could say that it's a bargain."
In comparison, all three of Jackson's movies combined had a lower budget than the show's first season, with many sources placing their aggregate price tag at approximately $281 million total. But the market has changed since then, and the Marvel comparison makes Payne's point clearer. All three "Iron Man" films, for example, cost a total of around $556 million to make, more than "The Lord of the Rings: The Rings of Power" for a similar amount of screen time. Meanwhile, the three most recent "Avengers" films stacked together total up to far more than double the cost of the season.
Between "The Lord of the Rings: The Rings of Power" and the new season of Netflix's "Stranger Things," which reportedly cost as much as $30 million per episode, it's clear that Hollywood is pouring cinema-level money into television more than ever before. It's a gamble, but judging by how many moviegoers have been staying home these past few years, it's a risk that might just pay off.