Netflix Reportedly Spent $30 Million Per Episode On Stranger Things Season 4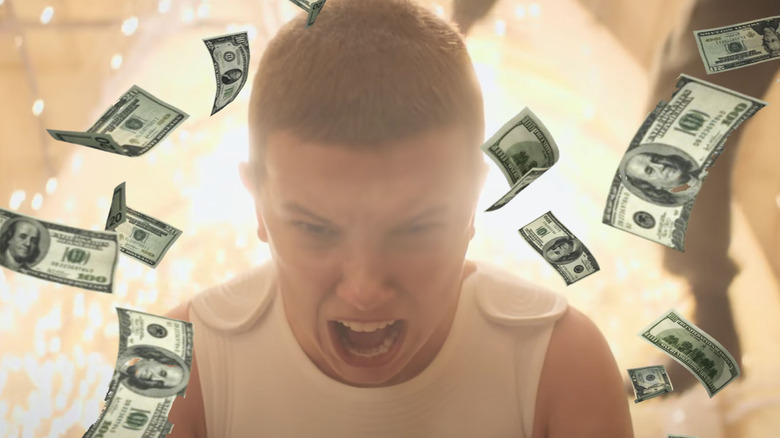 Netflix
It's been a hell of a week for Netflix. First there was the shocking announcement that they didn't hit their anticipated subscriber number and actually lost approximately 200,000 subscribers in the first three months of 2022 ahead of the anticipated 2 million loss next quarter. Their animation department is imploding, and all of this bad news culminated with a massive drop on the stock market, translating to an over $54.4 billion loss in market value overnight. The once-thought-to-be-untouchable platform seems to now be behind the wheel of the Struggle Bus, and their history of investing millions of dollars into risky projects is likely going to come to a screeching halt sooner rather than later. Netflix cranked out over 500 original programs last year, and looks to be pivoting into a model that values quality over quantity, and prioritizing programs that can provide the biggest return and appease the greatest number of viewers possible.
Netflix struck it big with the Korean survival thriller "Squid Game," which became their biggest and most popular series of all time against a relatively small budget of $3 million per episode. The show became a global sensation, and this is exactly the kind of success story Netflix is looking to capture again and again. These low-budget projects are a necessity if the streamer wants to continue expanding some of their high-concept flagship programs, in particular, something like "Stranger Things." According to a report from the Wall Street Journal, Netflix reportedly spent $30 million per episode on the fourth season of their sci-fi/horror/fantasy series, and generating low-cost hits are a necessity to balance out the massive budget needed to keep a show like "Stranger Things" afloat.
Big budgets prioritize less-frequent viewers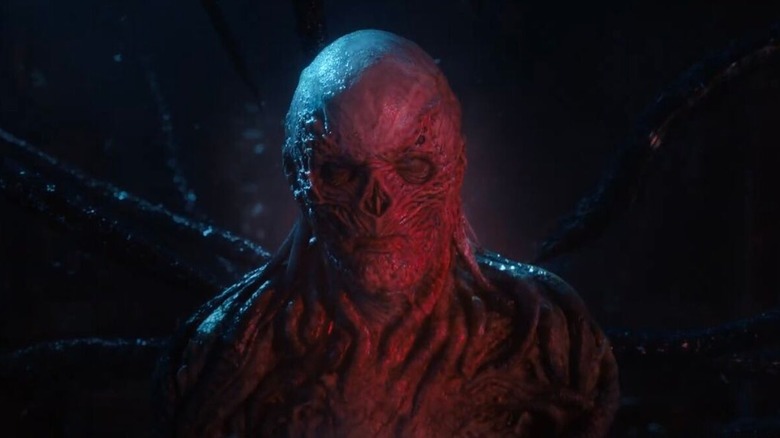 Netflix
The reason for the massive blowout budgets on a show like "Stranger Things" is simple. "Stranger Things" is not only one of the most popular programs on the service, it's one that people intentionally subscribe to Netflix in order to watch. As WSJ also reported, Netflix tends to prioritize and value shows like "Stranger Things" that appeal to users who aren't frequent viewers, as they are the ones most likely to cancel their subscriptions compared to people who watch everything the streamer has to offer. By bulking up the production value on these bellwether productions, they are able to entice low-interaction users to keep their subscription while they wait for the next season. This is also why big-budget shows need to become immediate hits, because the streamer cannot justify dishing out the additional funds if the show doesn't show an immediate return on investment.
Shows like "Jupiter's Legacy" and "Hit and Run" both showed a lot of potential after their first season, but because they didn't also bring an overwhelming and immediate fanbase, Netflix pulled the plug almost immediately after release. It seems like we're about to enter a brand new age for Netflix, one that will hopefully turn the tide and keep the streamer afloat, and prevent us from the emotional whiplash of falling in love with a show only for Netflix to take it away when they need to reserve some funds for monsters in the upside down.