Why Jupiter's Legacy Was Canceled — Here's What We Know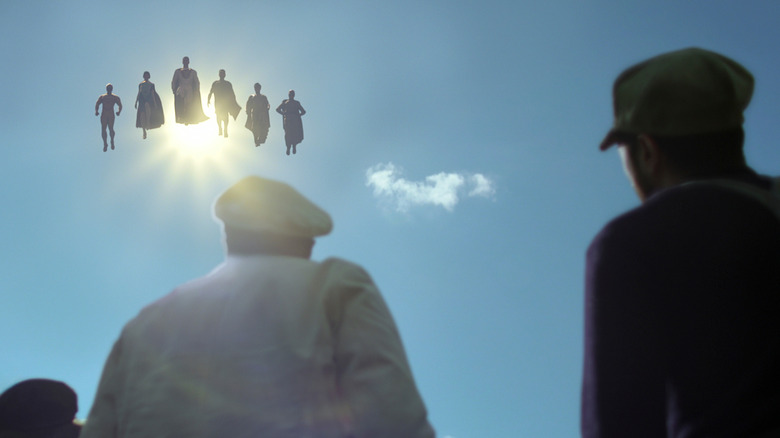 Netflix
People were shocked when Netflix pulled the plug on "Jupiter's Legacy," a series that was supposed to be the streaming platform's flagship superhero show and the foundation of the new "Millarworld" universe they were creating with comic book creator Mark Millar.
While the show received mixed reviews at best, a decent amount of people watched it when it premiered. That didn't stop Netflix, however, from canceling the show, something that surprised many, as the first season ended on a major cliffhanger.
It turns out, however, that there were a lot of behind-the-scenes machinations that led to the show's cancellation, not least of which was the series' original showrunner, Steven S. DeKnight, leaving over creative differences. Read on to find out everything we know about Netflix canceling "Jupiter's Legacy."
Overbudget, Behind Schedule, and New Netflix Leadership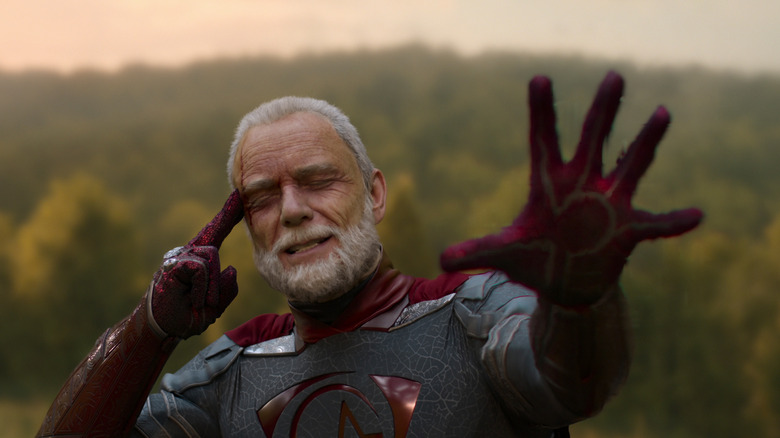 Netflix
"Jupiter's Legacy" was canceled on June 9, 2021, just a month after its premiere. One could point to the poor critic reviews of the installment, but the show's problems were more than just that. In a report from The Hollywood Reporter, it looks like the project faced major budget issues from the get-go. DeKnight, when he was showrunner, reportedly asked for a $12 million per episode budget but "only" got $9 million. The show subsequently went overbudget and behind schedule (for context, Marvel shows get $15 to $20 million per episode) and stopped production mid-way through when DeKnight left and new showrunner Sang Kyu Kim came in.
According to the THR report, the show faced budgetary woes even in post-production, which ultimately caused the total cost for the eight-episode first season to run in the $130 to $200 million range, which is even higher than what DeKnight initially asked for.
The show also faced problems within the executive ranks at Netflix. The original execs that greenlit the show — VP of Original Content Cindy Holland and two others — left the company while "Jupiter's Legacy" was in production. With new leadership in charge under Bela Bajaria, it's not surprising that the show received extra scrutiny.
Millarworld Still Lives On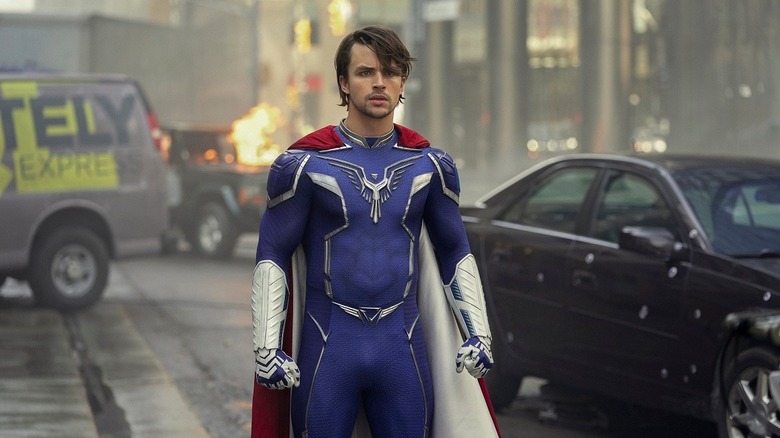 Netflix
That doesn't mean that the streaming platform has given up on creating its own superhero universe. Netflix and Millar are moving ahead with a live-action version of Millar's comic book series "Supercrooks" and are reviving another project, "The Magic Order," both of which take place in the same world as "Jupiter's Legacy." Whether that show fares any better, however, remains to be seen.