Owen Wilson's Family Superhero Movie Secret Headquarters Moves To Paramount+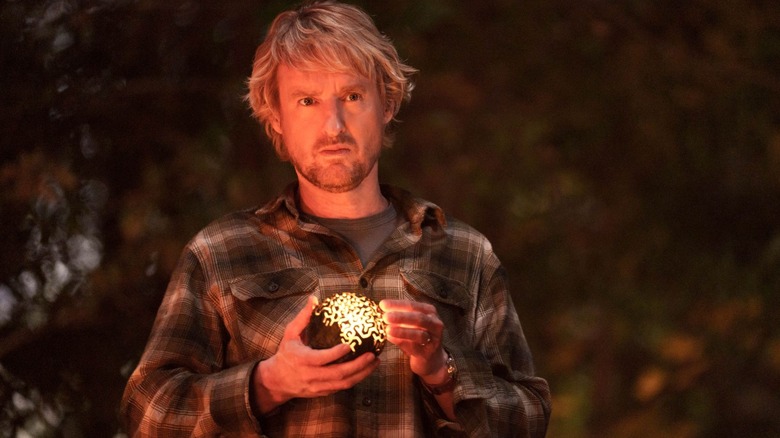 Paramount+
Last year it was announced that Owen Wilson was to star in a family superhero movie for Paramount Pictures called "Secret Headquarters," and today we've learned that it will premiere exclusively on Paramount+. The film focuses on a kid named Charlie who, along with his friends, discovers the headquarters of the world's most powerful superhero has been hidden under his family home the whole time. When supervillains suddenly attack, it's up to Charlie and his friends to join forces, defend the headquarters, and save the world from danger. Additional details are being kept ... secret (I'm sorry, I had to), but all information indicates "Secret Headquarters" will be a fun romp for all ages.
"We have seen tremendous success with our high-quality kids and family content, and are excited to add this special superhero movie to our growing slate of Paramount+ original films," said Tanya Giles, the chief programming officer for Paramount Streaming, in a statement. "'Secret Headquarters' is the perfect action-packed summer film for the whole family, making it a perfect fit for Paramount+ and our mountain of entertainment geared toward the whole household."
"Secret Headquarters" is directed by Henry Joost ("Project Power," "Nerve," "Catfish") and Ariel Schulman ("Project Power," "Nerve," "Catfish"), with a story written by Christopher Yost and the screenplay co-written by Christopher Yost and Josh Koenigsberg, Henry Joost, & Ariel Schulman. The film is produced by Jerry Bruckheimer and Chad Oman, and executive produced by Scott Lumpkin and Orlee-Rose Strauss.
Superhero fun for the whole family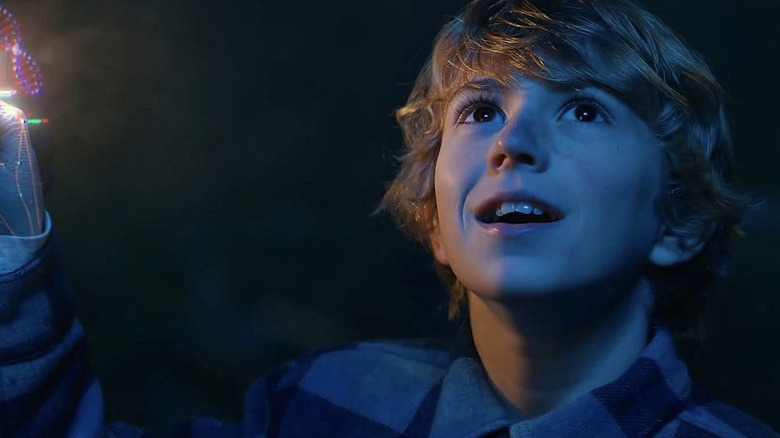 Netflix
This marks a big return for Wilson, who has kept a moderately low professional profile as of late. He most recently appeared in the romantic comedy "Marry Me" alongside Jennifer Lopez and will return for the second season of "Loki," but "Secret Headquarters" may mark Wilson's transition into the family-friendly market. In addition to Wilson, "Secret Headquarters" also stars Walker Scobell ("The Adam Project"), Jesse Williams ("Grey's Anatomy"), Keith L. Williams ("Good Boys"), Momona Tamada ("The Baby-Sitters Club"), Abby James Witherspoon ("Hot Pursuit"), and Michael Peña ("NARCOS: Mexico").
We still don't know Wilson's character in "Secret Headquarters" with many speculating he will be playing Charlie's dad. Personally, I'd love to see a weird villain arc with Wilson playing a Robert Rodriguez-esque baddie à la "We Can Be Heroes." However, based on the promotional image we've been provided with Owen wearing flannel and looking puzzled while holding a glowing orb, it's pretty safe to assume he's entering his era of dad films. 
Honestly? Good for him. We love a rad dad.
"Secret Headquarters" arrives on Paramount+ on August 5, 2022.