Joker Director Todd Phillips May Work On More DC Comics Projects For Warner Bros.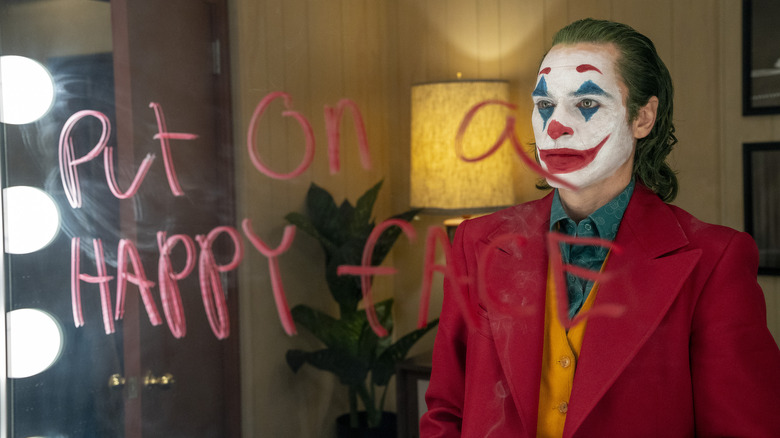 Warner Bros.
The recent upheaval over at Warner Bros., stemming from the studio's merger with Discovery that recently became official, is finally making its presence felt in their superhero franchise of DC characters. We recently received word that some major change would be coming under new CEO David Zaslav's leadership, as /Film's Ryan Scott outlined here with respect to their theatrical release ambitions. It was perhaps only a matter of time, but now it seems that this merger will begin to affect how the studio manages its valuable DC franchise. 
In a report by The Hollywood Reporter divulging all sorts of insider information on the new leadership structure at Warner Bros. Discovery, the issue of how exactly to move forward with their flagship superhero movies remains in question. One possible solution, apparently, involves recruiting the services of "Joker" director Todd Phillips to help out to a certain extent. The report describes this as an advisory role, though with the caveat that "he will not serve in an executive capacity."
Having guided the Joaquin Phoenix-starring standalone (and R-rated!) film to the tune of over $1 billion at the box office in 2019, it makes a certain amount of business sense to keep the director on in some sort of position to maximize their output from these movies. Creatively speaking, however? I can't hide that I'm not exactly a big fan of "Joker" and THR even includes the tidbit that the director behind "The Hangover" trilogy and "War Dogs" "...is not an expert on the broader DC universe."
What could go wrong!
DC's Kevin Feige?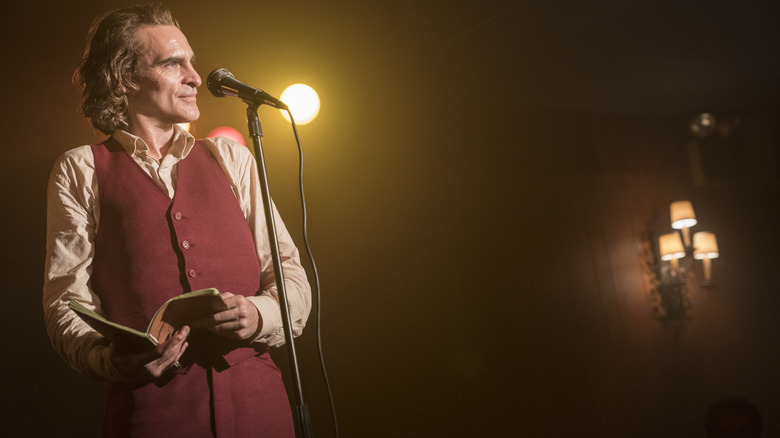 Warner Bros.
Importantly, the THR report only indicates that CEO David Zaslav has asked Todd Phillips "to do more in the DC universe," with speculation indicating a potential advisor role that has yet to be fully defined to any extent. Still, playing nice with others is arguably the most surefire way to get ahead in this business and Phillips' relationship with Zaslav is described as the two of them having "discovered a rapport" with one another, making him a likely candidate for the new boss to reach out to for a position like this.
Despite plenty of criticisms about their lack of a Kevin Feige-like figure to shepherd the franchise into one cohesive vision, DC has largely overcome its early missteps and gone on to deliver several commercial hits like James Wan's "Aquaman," both of Patty Jenkins' "Wonder Woman" films, James Gunn's "The Suicide Squad," and most recently Matt Reeves' "The Batman." Despite various DC films taking place in completely separate continuities altogether, audiences have shown no hesitancy in turning out (both in theaters and on streaming through HBO Max) and thoroughly enjoying each one of these efforts. The franchise might not yet display the same amount of unity and cross-media potential as their bitter rivals over at Marvel, but I'm not entirely sure they even need their own version of Kevin Feige — let alone one who mostly just resembles a hired gun, as Todd Phillips does.
In the meantime, Walter Hamada comes closest to fitting the bill as he's currently in charge of all of DC's theatrical offerings, in addition to the rapidly-growing universe taking place on HBO Max. It remains to be seen whether these rumors ever actually translate to Phillips officially putting his stamp on the overall DC franchise.