Why Jason Statham Wouldn't Reprise His Role For The Transporter Reboot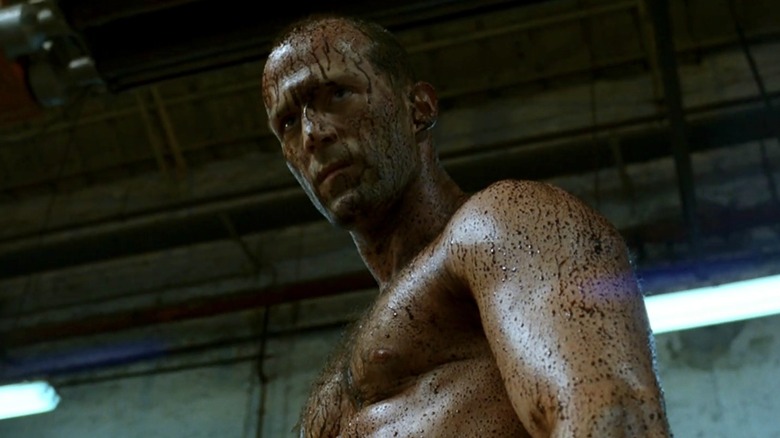 20th Century Fox
It's been 20 years now since the release of "The Transporter," the 2002 film that put Jason Statham on the map as an action movie star. Statham's breakout roles as an actor had already come in a couple of crime films, both directed by Guy Ritchie: namely, "Lock, Stock and Two Smoking Barrels" and "Snatch," released in 1998 and 2000. However, those films saw Statham walking around in a trench coat, and it wasn't until he stripped off his shirt and showed off his muscles in an oil fight in "The Transporter" that he truly arrived as an action icon.
Staham would reprise his role as Frank Martin, the eponymous driver for hire, in two subsequent films, with "The Transporter 2" and "The Transporter 3" arriving in 2005 and 2008. However, when the inevitable franchise reboot came, the role would pass to Ed Skrein, who left HBO's "Game of Thrones" to star in "The Transporter Refueled" in 2015. In an interview with Vulture that year, Statham explained why the "Transporter" series went on without him, saying:
"You know what? It was obviously a great experience doing those films, and I would have loved to keep doing it. But they wanted me to sign on and do three more films without even seeing a script, and they offered me less money to do three than I'd get paid for one! So it was a business decision. I would have loved to have done it, but you can't really sign on without doing a script, and to sign on for three of them? And to get paid a pittance? I just couldn't see the value in that."
Driving down other franchise roads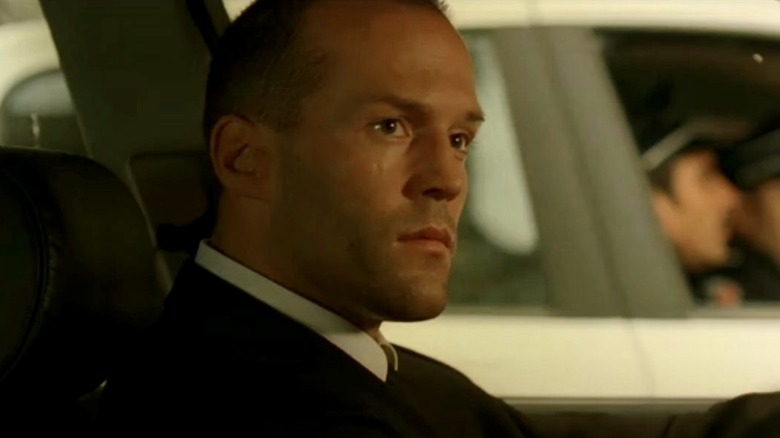 20th Century Fox
It's understandable why Jason Statham would be hesitant to commit to another three-movie deal without being able to read a screenplay, and when you compound the apparent lowball salary offer he received on top of that, no one can really blame him for moving on from the "Transporter" franchise. Hearing an actor admit that passing on a role was a calculated business decision rather than something motivated purely by artistic concerns just goes to show that Hollywood is as much a commercial field as a creative one.
After graduating from the "Transporter" trilogy, Statham went on to combine his star power with that of other action heroes in franchises like "The Expendables" and "Fast & Furious." In some ways, it was the natural fulfillment of an early bit of shared-universe fun Statham had when he cameoed as his "Transporter" character in Michael Mann"s "Collateral," handing a briefcase off to Tom Cruise's hit man.
Things turned out alright for Statham, and you never know — maybe someday he'll pop up as Frank Martin again in some other capacity, even if it's just a car commercial like the one for BMW that first inspired the "Transporter" series.