Nearly 25% Of Fans Believe This Is Guy Ritchie's Best Movie — Here's Why They're Wrong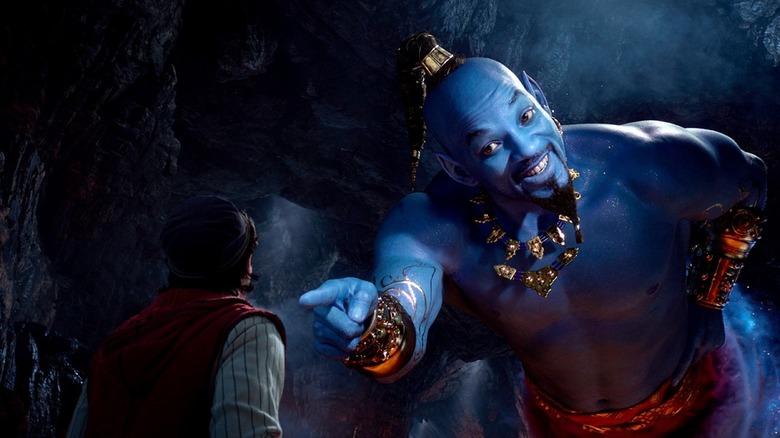 Disney
Guy Ritchie has had a downright fascinating career trajectory since making his feature directorial debut in 1998 with "Lock, Stock and Two Smoking Barrels." From indie favorites like "Snatch" to massive successful blockbusters like "Aladdin," and even not-so-successful blockbusters like "King Arthur: Legend of the Sword," the man has covered a lot of ground over the last two decades and change.
But what is Ritchie's best movie? Admittedly, there are many to choose from, covering a wide range of genres and scope. We decided to survey some fans of his work to determine which entry from his filmography came out on top.
And the Survey Says...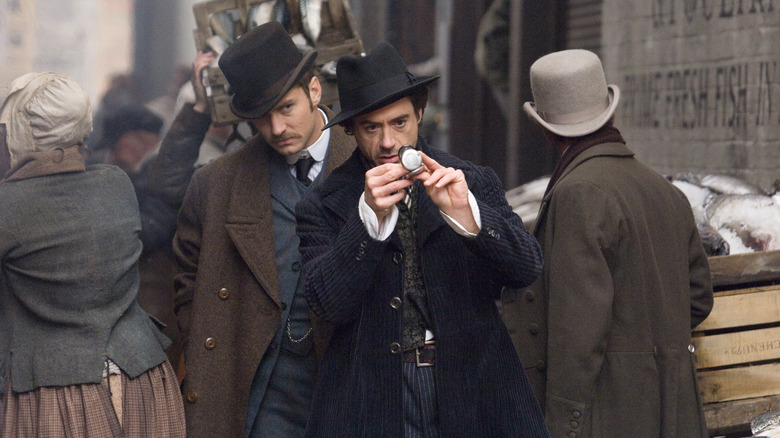 Warner Bros.
Coming out a cut above the rest was 2009's "Sherlock Holmes," which starred Robert Downey Jr. as the legendary literary figure, taking in just shy of 25% of the overall vote. It handily won. To illustrate that point, the number two spot went to 2019's "Aladdin," Disney's live-action remake of the animated classic, which earned 16.5% of the vote. Rounding out the top three was 2000's "Snatch," the highly entertaining diamond caper starring Brad Pitt, with a hair shy of 16% of the vote. It narrowly lost to "Aladdin."
In a pleasant surprise, the wildly underrated "The Man From U.N.C.L.E." starring Henry Cavill and Armie Hammer landed at number four with a little over 13% of the vote. Coming in just after that was the sequel to our winner, "Sherlock Holmes: A Game of Shadows," with a little over 11%. The final three entries were "The Gentlemen" (8.3%), "Wrath of Man" (5.7%), and "RocknRolla" (4.4%).
Sherlock Holmes Is One of His Biggest Movies, Not Best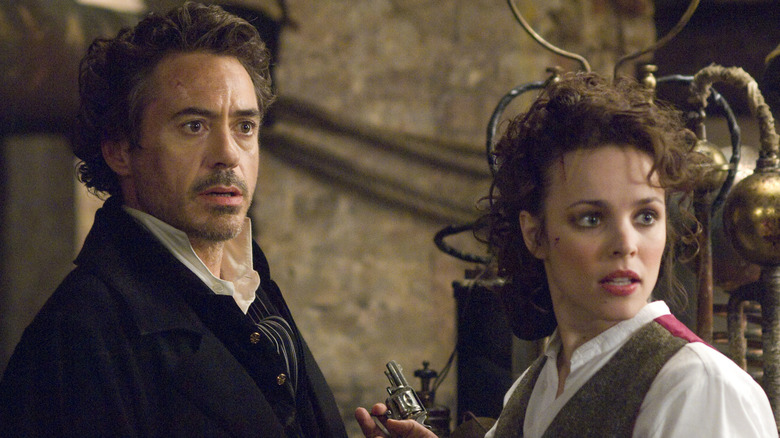 Warner Bros.
Though it isn't his highest-grossing movie, "Sherlock Holmes" seems to be at the best intersection of acclaim and visibility. It earned $498 million during its initial run at the box office and has remained popular since its initial release. Given the acclaim and financial success, it's not all that surprising that it managed to top this list. To that end, "A Game of Shadows" made even more money ($535 million), yet wasn't received as well critically and still made the list. Ritchie's biggest movie by a wide margin is "Aladdin" ($1 billion), and it came in at the number two spot.
The big point to be made here is, there is a big correlation between box office and people voting for these movies. The reception is certainly taken into account, but reception can't outweigh visibility in many cases. To that end, "Lock, Stock and Two Smoking Barrels," a well-liked movie, didn't even make the list.
Snatch or Rock N Rolla, Perhaps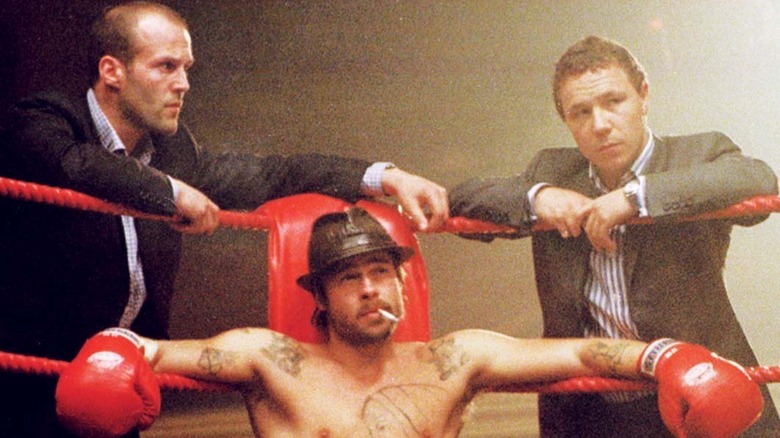 Sony Pictures
All of that to say, "Sherlock Holmes" is a damn fine movie. There is a reason so many people still want to see "Sherlock Holmes 3" after all of these years. But is it truly Guy Ritchie's best movie? All of this is subjective, of course, but it does seem like he has made some better films. My personal vote would go to "Snatch," which I find to be an absolute masterpiece. "RocknRolla" is another one that a strong argument could be made for. Even so, at the end of the day, you could do a whole lot worse than "Sherlock Holmes."