'Game Of Thrones' Actor Takes Over Lead In 'Transporter 4'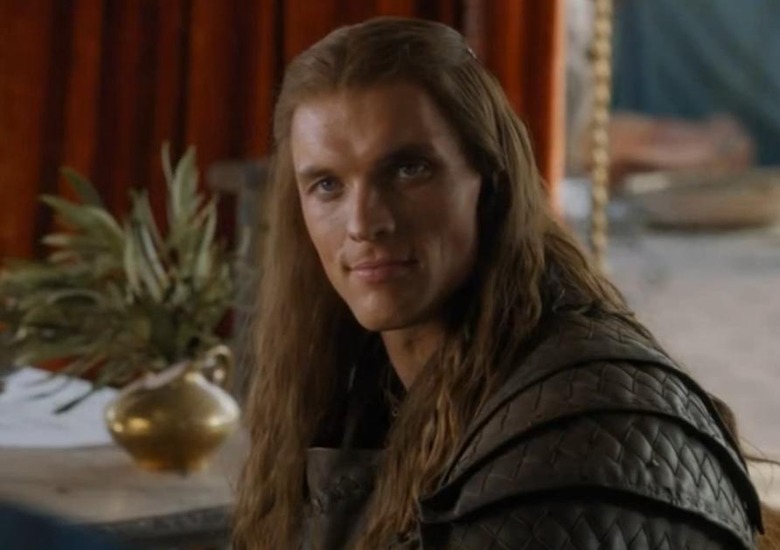 Part of the formula that made the original Transporter films work was the mystique of main character Frank Martin. Played by Jason Statham, this was a man with no moral compass, who drove and killed people as long as he was properly compensated. Over the course of three films, we definitely learned more about what made him tick but with Statham leaving the franchise, producers decided to look back for the sequels.
Last week, news broke that Transporter 4 would start a new trilogy focused on Martin's past. That makes it a prequel, which means they'd need a new, younger version of Statham. And they've found just that. Ed Skrein, who plays Daario Naharis on Game of Thrones, will be playing Frank Martin in the fourth film and beyond.
Going into the fourth season of Game of Thrones, Skrein's character Naharis is one of the leaders of Daenerys Targaryen's armies, and a potential love interest for the Mother of Dragons. We'll keep it at that for potential spoilers.
Variety broke the news of the casting and spoke to producers about it:
We searched everywhere to find a fresh face who had the potential to become an action movie star and we've found the right match with Ed Skrein, who's not only a great actor but also has enough charisma and physical stamina to play Frank Martin with brio.
Directed by Camille Delamarre, Transporter 4 starts production in June and will take place in the French Riviera. It'll begin to unravel the story of how Frank Martin got this unique driving job, focusing prominently on his relationship with his father. If it's a success, Transporter 5 and 6 have also been lined up, also starring Skrein.