The Best TV Shows And Movies Coming To Netflix In June 2022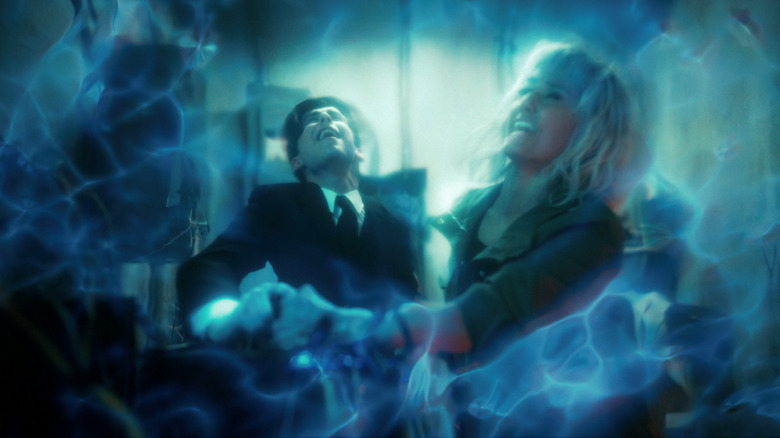 Netflix
With "Stranger Things" season 4 and "Obi-Wan Kenobi" upon us and the widely-praised "Top Gun: Maverick" hitting theaters, summer might as well begin now (even if we're still more than three weeks away from the official start of the season). But if you're a vampire like me who tries to avoids the sun or just need a break from playing volleyball with your pals, you can always stay indoors and see what Netflix has to offer.
Once you're done making your way through the first part of an extra-long visit to the Upside-Down, Netflix has plenty of worthy offerings to check out come the rest of June. No doubt, "The Umbrella Academy" fans have already reserved June 22 for diving into season 3 after a two-year wait since their favorite time-traveling oddball superheroes this side of "Legends of Tomorrow" last hit the small screen. Alternatively, you could revisit "Titanic" before James Cameron's romantic epic formally turns a quarter-century old in December or (re)traumatize yourself by (re)watching Frank Darabont's chilling 2007 film version of "The Mist." Those in the mood for even more Stephen King can also check out Andy Muschietti's first "IT" movie when it drops around the middle of the month.
Whatever your flavor (did I mention there's a new season of "Floor is Lava?"), there's lots to choose from. Here's a breakdown of everything that's coming to Netflix in June 2022.
The Edge of Seventeen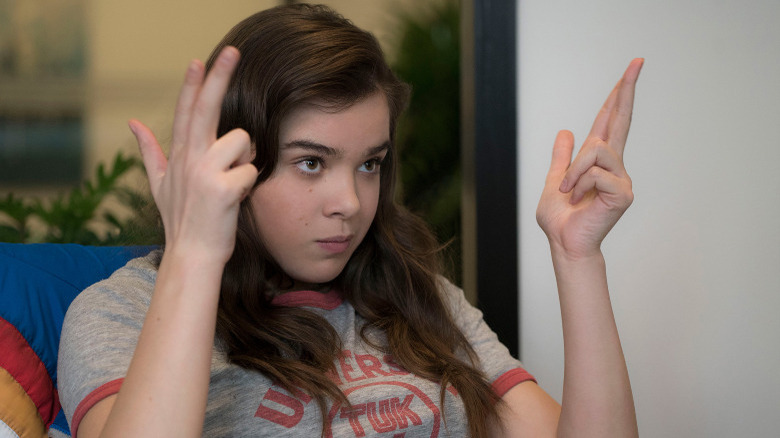 STX Entertainment
Kelly Fremon Craig's "The Edge of Seventeen" is easily one of the best teen coming of age dramedies from the past ten years. It's also a worthy successor to the high school cinema of John Hughes, doing away with the problematic elements of his work while still retaining their depiction of teenagers as young human beings who're simply trying to make their way in this wayward world of ours without the benefit of wisdom that comes with age. Hailee Steinfeld (as endearing and captivating as ever) stars as Nadine, a capable but highly chaotic 17-year old whose stormy relationship with the rest of her family takes a turn for the worst when her best friend (Haley Lu Richardson) begins dating her brother (Blake Jenner, whose presence is the only real blemish on this film). If that's not enough to get you onboard, Hayden Szeto is utterly adorkable as Nadine's admirer, Erwin, while Woody Harrelson nearly steals the movie as Nadine's teacher, a character whose sardonic manner is a big 2022 mood.
Mission: Impossible - Ghost Protocol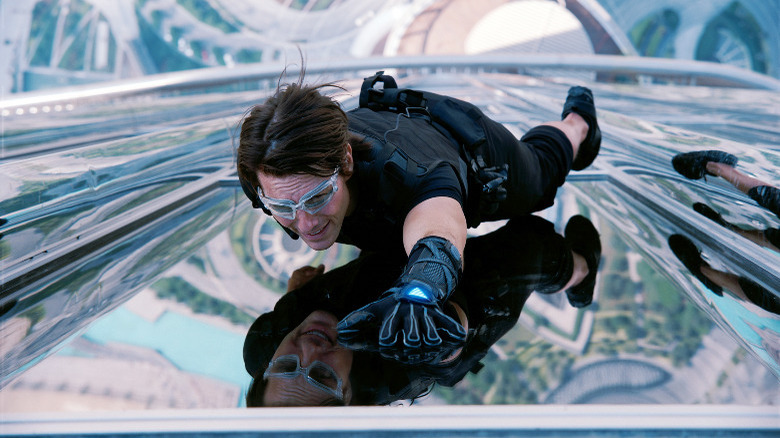 Paramount Pictures
Maybe it's the kick-butt "Mission: Impossible – Dead Reckoning Part One" teaser being fresh on my mind, or perhaps it's due to Tom Cruise being back in a jet for "Top Gun: Maverick," but now feels like the right time to revisit Brad Bird's "Mission: Impossible – Ghost Protocol." Bird's live-action 2011 feature film directing debut took the best parts of John Woo's "Mission: Impossible II" (Cruise putting it all on the table for his action scenes) and J.J. Abrams' "Mission: Impossible III" (Ethan Hunt having some real heart and Simon Pegg as Benji) and deftly married them with his skill at crafting top-notch set pieces in his animated movies. Christopher McQuarrie has gone on to evolve and refine this formula with his entries in the franchise, but it's "Ghost Protocol" that rejuvenated the property at a time when it was starting to falter. Plus, c'mon, Cruise swinging around the tallest building in the world for real will never get old.
Hustle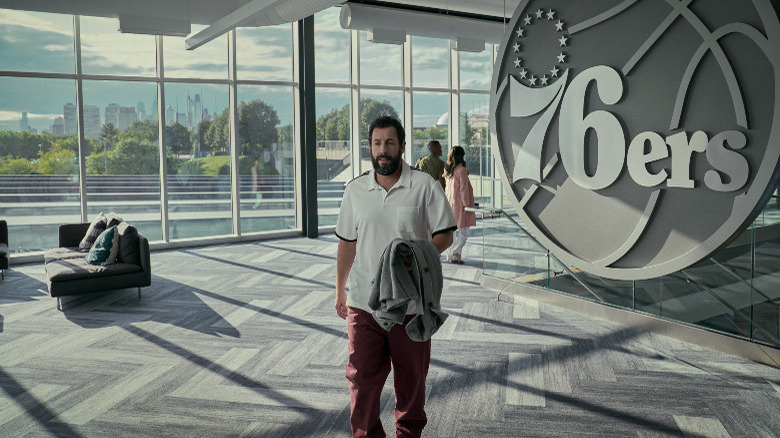 Netflix
Whichever way you feel about Adam Sandler's Happy Madison comedies, it's always worth getting excited for those rare occasions where The Sandman decides to shift gears into character actor mode. Blessedly, his new Netflix movie, "Hustle," appears to be such an occasion. The sports drama pairs Sandler with critically-acclaimed director Jeremiah Zagar ("We the Animals") and co-writer Will Fetters (2018's "A Star Is Born") for a tale about a washed-up scout (Sandler) who tries to help a small-time basketball player (Juancho Hernangómez) refine his raw talent and make it in the NBA. Sure, the plot sounds a little formulaic, but just because it's drawing from a familiar playbook doesn't mean the execution isn't there. (Ah, the sports puns are just too easy to make). Throw in an ensemble that includes Queen Latifah, Ben Foster, Raúl Castillo, and Robert Duvall, and this one sounds promising enough on paper alone to merit a look.
Won't You Be My Neighbor?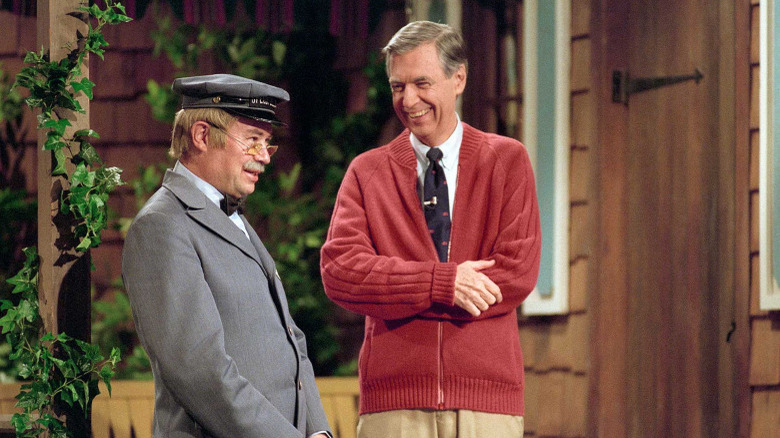 Focus Features
Fred Rogers is fondly remembered for his sincerity and kindness, and validly so. However, Morgan Neville's 2018 documentary film, "Won't You Be My Neighbor?," argues it was his ability to gently rattle the cage with his work on "Mister Rogers' Neighborhood" that really made the children's TV host a vital and even radical figure of the 20th century. Whether he was addressing the assassination of public figures or tackling existential ennui, Rogers always found ways of making even the most difficult of topics accessible to his young audience and never spoke down to them. The movie also provides a more personal look at the man behind the sweaters without neglecting to paint him in a complicated light or depict the ways he was limited by the times he lived in. If you've ever felt yourself wondering what Fred Rogers would do if he were still alive today, Neville's moving film will teach you there's a much better question worth asking and answering.
Spiderhead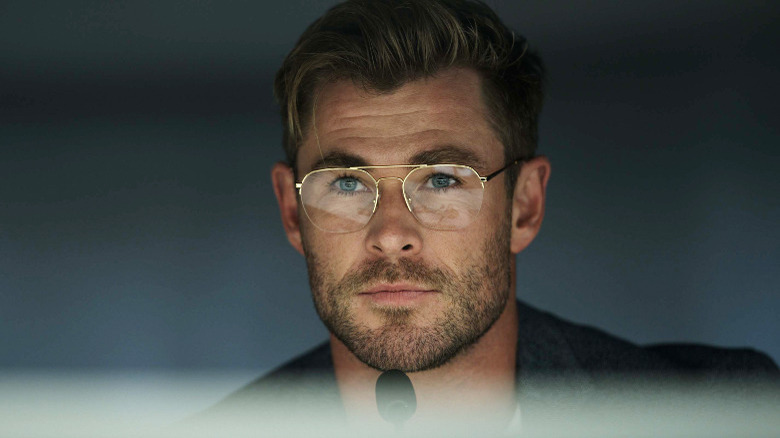 Netflix
Joseph Kosinski is a director who's always interested me, whether he's making weird Disney legacy sequels like "TRON: Legacy" ("Biodigital jazz, man!"), heady if not entirely successful Tom Cruise sci-fi movies ("Oblivion"), or a grounded drama about real-world heroes (the somewhat underrated firefighter biopic "Only the Brave"). He and Cruise are back in theaters with "Top Gun: Maverick," but Kosinski has also got an intriguing sci-fi thriller in the form of "Spiderhead" on the way. Scripted by "Deadpool" scribes Rhett Reese and Paul Wernick, the film stars Miles Teller and Jurnee Smollett as a pair of convicts who allow a shady scientist (Chris Hemsworth) to experiment on them with emotion-altering drugs in exchange for shorter prison sentences. Reese and Wernick's last sci-fi movie, "Life," was a bit of a mixed bag, but Kosinski's knack for blending stunning visuals with big ideas could prove to be the key to making this more than just a run-of-the-mill genre exercise. 
Movies and TV shows coming to Netflix in June 2022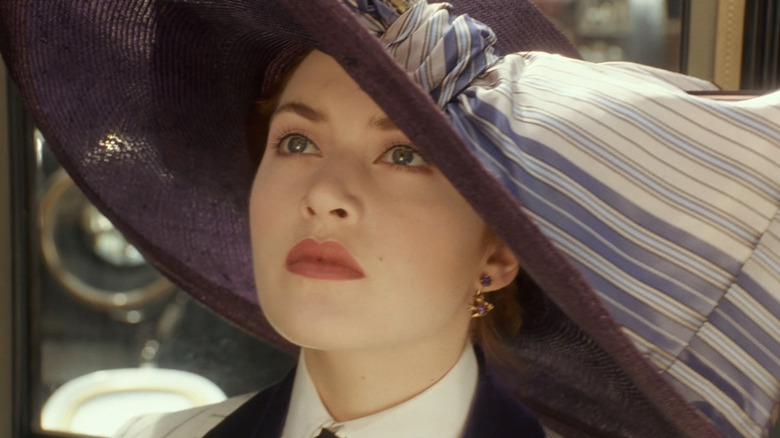 Paramount Pictures
Available from June 1, 2022:
Anchorman: The Legend of Ron Burgundy
Dear John
Dumb and Dumber
Edge of Seventeen
Eraser
His Dark Materials: The Golden Compass
Lean on Me
Léon: The Professional
Life as We Know It
Mission: Impossible
Mission: Impossible – Ghost Protocol
Mission: Impossible II
Mr Bean's Holiday
National Lampoon's Christmas Vacation
Soul Plane
Steel Magnolias
The Amazing Spider-Man
The Boy
The Departed
The Fighter
The Girl Next Door
The Hurt Locker
The Players Club
Titanic
Troy
Vegas Vacation
We Are Marshall

Available from June 2, 2022:
Borgen – Power & Glory
The DUFF
Yuri Marçal: Honest Mistake
Available from June 3, 2022:
As the Crow Flies
Floor Is Lava (Season 2)
Interceptor
Mr. Good: Cop or Crook?
The Perfect Mother
Surviving Summer
Two Summers
Available from June 5, 2022:
Available from June 6, 2022:
Action Pack (Season 2)
Bill Burr Presents: Friends Who Kill
Available from June 7, 2022:
That's My Time with David Letterman
Available from June 8, 2022:
Baby Fever
Gladbeck: The Hostage Crisis
Hustle
Keep Sweet: Pray and Obey
Available from June 9, 2022:
Rhythm + Flow France
Stand Out: An LGBTQ+ Celebration
Available from June 10, 2022:
Chickenhare and the Hamster of Darkness
Closet Monster
Dirty Daddy: The Bob Saget Tribute
First Kill
Intimacy
Peaky Blinders (Season 6)
Top Gear (Seasons 27 and 28)
Trees of Peace
Vice
Available from June 11, 2022:
Amy Schumer's Parental Advisory
Available from June 13, 2022:
Charlie's Colorforms City: Mighty Movie Adventures
Charlie's Colorforms City: Miss Weather and Friends
Pete Davidson Presents: The Best Friends
Who We Are: A Chronicle of Racism in America
Available from June 14, 2022:
Jane & Lily: Ladies Night Live
Halftime
The Mole (Seasons 3 and 4)
Available from June 15, 2022:
Centauro
Front Cover
God's Favorite Idiot
Heart Parade
Iron Chef: Quest for an Iron Legend
Maldivas
Web of Make Believe: Death, Lies and the Internet
The War Next-door (Season 2)
The Wrath of God
Available from June 16, 2022:
Dead End: Paranormal Park
Karma's World Music Videos (Season 2)
Love & Anarchy (Season 2)
Rhythm + Flow France
Sing, Dance, Act: Kabuki featuring Toma Ikuta
Snoop Dogg's F*cn Around Comedy Special
Won't You Be My Neighbor?
Available from June 17, 2022:
The Martha Mitchell Effect
Rainbow High (Season 2)
She (Season 2)
Spiderhead
You Don't Know Me
Available from June 18, 2022:
Alchemy of Souls
Charmed (Season 4)
SPRIGGAN
Available from June 19, 2022:
Available from June 20, 2022:
Available from June 21, 2022:
All That (Seasons 2 and 3)
The Future Of
Joel Kim Booster: Psychosexual
Kenan and Kel (Seasons 1 and 2)
Ned's Declassified School Survival Guide (Seasons 1 and 2)
Zoey 101 (Seasons 1 and 2)
Available from June 22, 2022:
Bruna Louise: Demolition
The Hidden Lives of Pets
Love & Gelato
The Mist (2007)
ONE PIECE: New Episodes
Sing 2
Snowflake Mountain
The Umbrella Academy (Season 3)
Available from June 23, 2022:
Best of the Fest
First Class
Queen
Rhythm + Flow France
Available from June 24, 2022:
Angry Birds: Summer Madness (Season 2)
Legacies (Season 4)
The Man from Toronto
Man Vs Bee
Money Heist: Korea – Joint Economic Area
Available from June 25, 2022:
Grey's Anatomy (Season 18)
Available from June 27, 2022:
Cafe Minamdang
Chip and Potato: Chip's Holiday
Available from June 28, 2022:
Blasted
Cristela Alonzo: Middle Classy
Available from June 29, 2022:
BEAUTY
Extraordinary Attorney Woo
Pirate Gold of Adak Island
The Upshaws (Season 2 Part 1)
Available from June 30, 2022:
Mandela: Long Walk to Freedom
Sharkdog (Season 2)