Ewan McGregor Is Ready For Another Season Of Obi-Wan Kenobi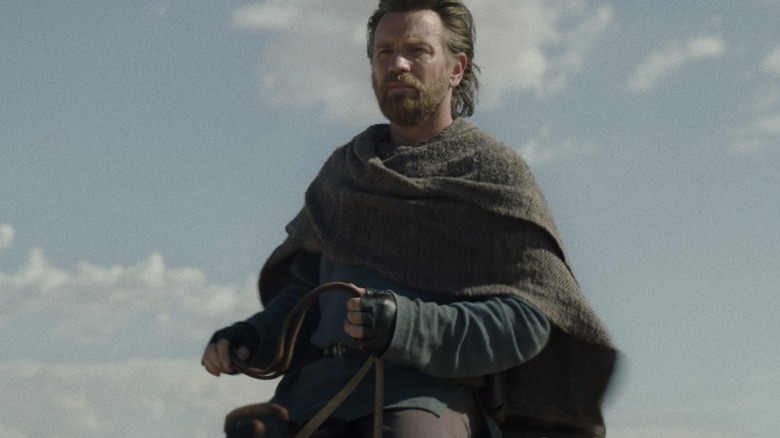 Disney+
Ewan McGregor, who will be reprising his role as the beloved master Jedi in the upcoming Disney+ series "Obi-Wan Kenobi," hopes to return for yet another season, if it were to happen. Speaking to Collider, McGregor clarified that while the series was always supposed to be a limited one, he would personally love to return if given the chance, as he is "excited about the prospect of doing another one."
Well, at the moment, we're just doing the six episodes. It was very much set up and made to be a limited series. So, that's how it stands at the moment. Listen, if it does very well and Disney are excited about the prospect of doing another one ... I loved doing it. I loved working with Deborah Chow. I loved working with the new technology. And I thought our scripts were really good.

And I feel like the experience of doing it with the crew who were so passionate about it. So many Star Wars fans in the crew of Star Wars projects nowadays that it makes the experience really exciting. So, I'd be totally up for doing more. But I can guarantee, at the moment, it's just a standalone thing."
Now now, do not get your hopes dashed. "Obi-Wan Kenobi" might just be a "standalone thing" for now, but McGregor might just end up returning as the Jedi Master in another project, provided "Obi-Wan Kenobi" manages to wow audiences to a certain extent.
More Ben Kenobi?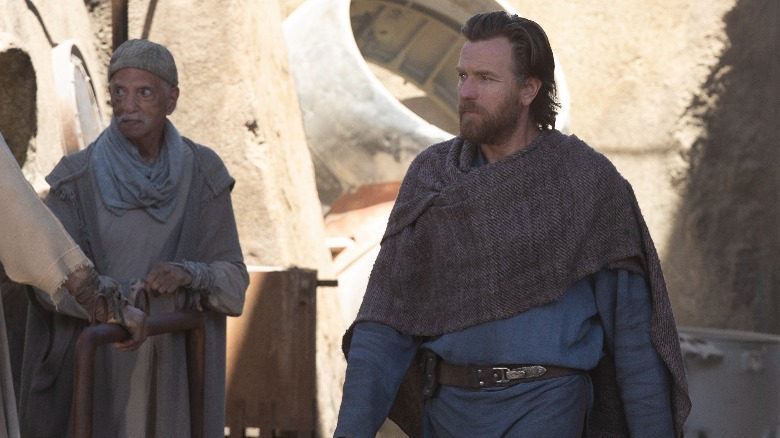 Disney+
The return of McGregor as Obi-Wan is an interesting premise, to begin with, as it allows fans to better understand what the character was up to after the events of "Star Wars: Episode III – Revenge of the Sith." There's a young Luke to look after, and the threat of the Sith Inquisitors looming over every planet in the galaxy.
However, what makes the upcoming show potentially compelling is the return of Hayden Christensen as Anakin Skywalker/Darth Vader and the inevitable conflict between him and his old Jedi master. The Kenobi-Vader dynamic can finally be explored in all its glory, as the bond is tinted with a lot of emotional baggage, trauma, and unsaid emotions.
It is too early to speculate the direction in which the Disney+ show will choose to swerve, namely, the kind of conclusion that will be drawn at the end of the six episodes. While the question of whether there will be more seasons of the upcoming show is still up in the air, McGregor seems more than happy to return, which is great news in itself. Moreover, there are a string of "Star Wars" projects lined up, from "Ahsoka" to the yet-untitled Taika Waititi project — fans already have a lot on their plates.
"Obi-Wan Kenobi" is just around the corner with its two-episode premiere on May 27, 2022, on Disney+.