Obi-Wan Kenobi Will Be The First Live-Action Star Wars Project To Be Scored By A Woman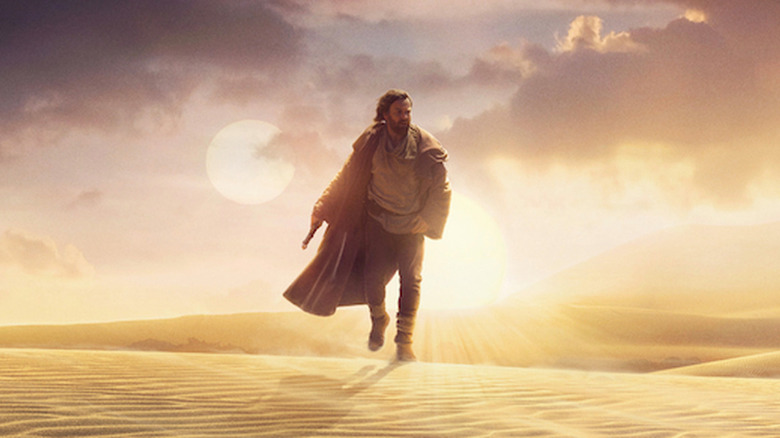 Disney
The "Star Wars" universe will be breaking new ground next month with the upcoming "Obi-Wan Kenobi" series on Disney+. Not just because Ewan McGregor's famed Jedi will finally be starring in a solo project, but because a brand new composer is set to make her mark on a galaxy far, far away. And her is the keyword there. Indeed, the first woman to ever compose music for a live-action "Star Wars" project is Natalie Holt. She is the chosen one, as it were.
The news was revealed via Vanity Fair, which interviewed Holt about her upcoming work for the show. Holt, for those who may not know her by name, previously scored Marvel's "Loki" series, and she's also got the upcoming "Batgirl" movie on her resume, as well as "Cocaine Bear." In the interview, Holt explains how she's approaching her work within the franchise.
"Well, I think I've just always been a huge Star Wars fan. I watched the original trilogy with my dad when I was five years old. So the music from John Williams basically narrated my childhood: E.T., Raiders, Jurassic Park. So yeah, my starting point was just being a huge fan of the music for the show already. I'm a violinist and I come from an orchestral background, so I've been able to do something on an epic scale with these big forces."
The rule of two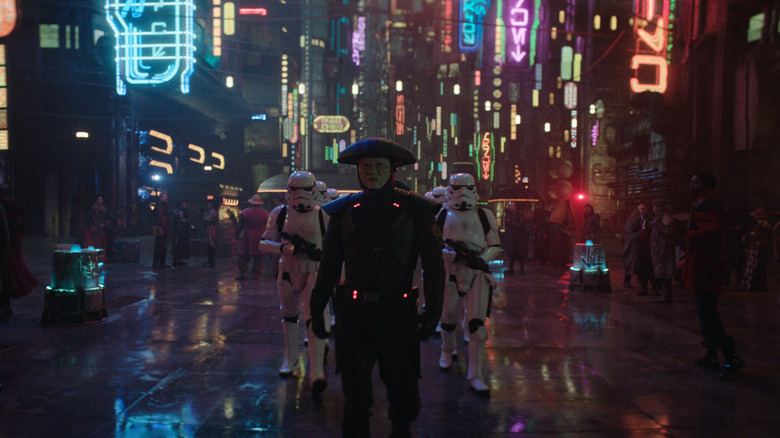 Lucasfilm
While Holt will be doing the lion's share of the work, there is another. The legendary John Williams, who composed all of the music for the main "Star Wars" saga films, in addition to many other classic blockbusters, will be joining her to write the theme for Obi-Wan. "I'm just thrilled to be mentioned in the same breath as John Williams," Holt says." It's been exciting and overwhelming at times because I'm such a fan. I want to pay respect to the history of it, and do it justice as well." As for how he came to write the theme for the Jedi? Holt said the following:
"Obi-Wan is a legacy character that John hadn't written a theme for because he died quite early on in A New Hope. It's the only legacy character that he hadn't done. So he spoke to [Lucasfilm president] Kathleen Kennedy and said, 'I just want to write Benny a theme.' So who can deny him that? And he did, he wrote the Obi theme, and it just embodies the spirit of the show entirely."
The series, directed by Deborah Chow, also includes Hayden Christensen reprising his role as Darth Vader. The cast is rounded out by Moses Ingram, Joel Edgerton, Bonnie Piesse, Kumail Nanjiani, Indira Varma, Rupert Friend, O'Shea Jackson Jr., Sung Kang, Simone Kessell, and Benny Safdie.
"Obi-Wan Kenobi" premieres May 27, 2022, on Disney+.