Where You've Seen Every New Cast Member In Stranger Things Season 4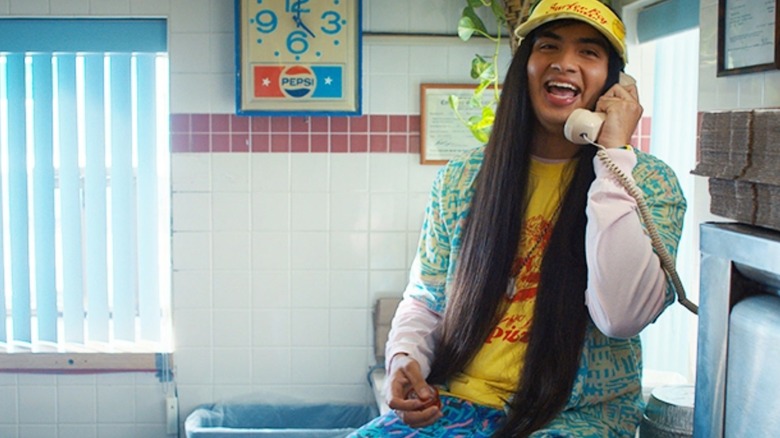 Netflix
"Stranger Things" is back, and it's bigger than ever. The Netflix juggernaut will air seven episodes of its super-sized fourth season on May 27, 2022, with the last two movie-length chapters dropping July 1.
The new season includes more fresh faces than ever as our favorite characters go beyond the borders of Hawkins for the first time. While several core heroes stay put in the freaky Indiana town, Joyce (Winona Ryder), Eleven (Millie Bobby Brown), Will (Noah Schnapp), and Jonathan (Charlie Heaton) make their move to California. Meanwhile, a very not-dead Hopper (David Harbour) seems to be trapped in Russia. Longer runtimes and more settings means more opportunities for newbies to join the fold. That, in turn, means more chances to yell, "What do I know them from?!" at your TV.
Luckily, that won't be a problem, as we've got you covered with a rundown on all the show's new cast members.
Joseph Quinn as Eddie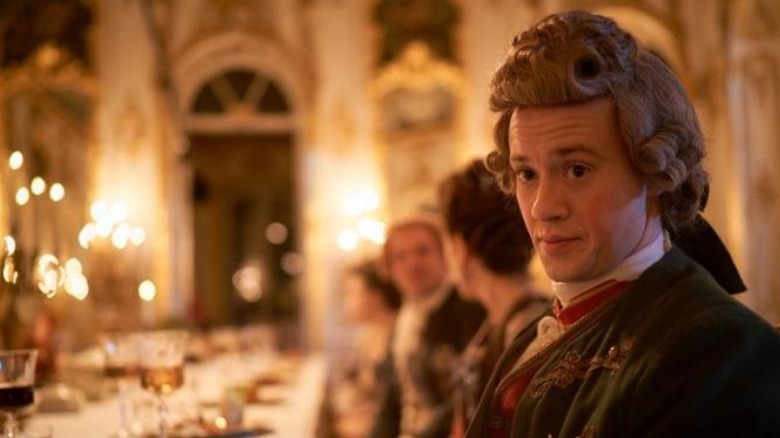 HBO
As the leader of Hawkin High School's Hellfire Club–aka the Dungeons and Dragons group–Eddie Munson is a proud outsider with a knack for theatricality. The metalhead teen with a mane of frizzed-out hair plays a major part in the show's fourth season, but you've never seen the actor behind the role quite like this before.
British actor Joseph Quinn, who plays Eddie, is to date most known for the kind of period dramas Eddie himself would hate. He's played Arthur Havisham in the Charles Dickens universe series "Dickensian," Leonard Bast in a recent adaptation of "Howard's End," Enjolras in BBC One's 2018 take on "Les Miserables," and Tsarevich Pavel opposite Helen Mirren in "Catherine the Great." If you're a horror fan, check out the great D-Day-set movie "Overlord," where Quinn briefly appears.
Eduardo Franco as Argyle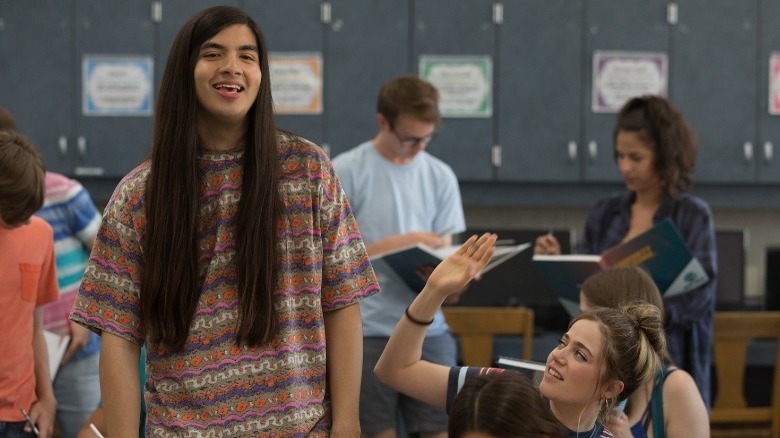 United Artists Releasing
Affable stoner Argyle injects some "Dazed and Confused" into the new season of "Stranger Things." The super-chill teen works at Surfer Boy Pizzas and becomes a friend of Jonathan's after the Byers family moves to California. Actor Eduardo Franco is instantly recognizable thanks to his impressive mane of hair and general good vibes. Franco has popped up in a handful of teen-centric titles over the past few years, and has made a strong impression every time.
His first breakout role was in Netflix's hilarious true crime mockumentary series "American Vandal," where he played a student named Spencer. The next year, he kept the body humor going with "The Package." This one's a bawdy teen comedy about a spring break camping trip that goes awry when Franco's character, Jeremy, accidentally cuts off his own genitalia. For real. That's really the plot. At any rate, you probably know him most from "Booksmart," where he plays supersenior Theo.
Robert Englund as Victor Creel
New Line Cinema
"Stranger Things" welcomes a horror legend into the fold this year with the addition of Robert Englund to the cast. Englund plays a character named Victor Creel, a shadowy character who was put away in a psychiatric hospital after being found responsible for a gruesome murder back in the 1950s. Now, as we can see from the new season's trailer, he's a haunted–and haunting–old man with stitched up wounds where his eyes should be.
Englund is one of the most recognizable figures in horror history, having played nightmare-haunting villain Freddy Kreuger in all eight "Nightmare on Elm Street" films. He also has a wonderfully meta turn in the 1998 slasher "Urban Legend," where he plays a professor of folklore. Englund has had many, many memorable roles throughout his decades-long career, from his breakout role in the popular 1983 miniseries "V" to voice work for animated series like "The Batman" and "The Spectacular Spider-Man." You can also spot some of Englund's earliest work in Tobe Hooper's crocodile horror flick "Eaten Alive," where he plays a local deviant named Buck.
Jamie Campbell Bower as Peter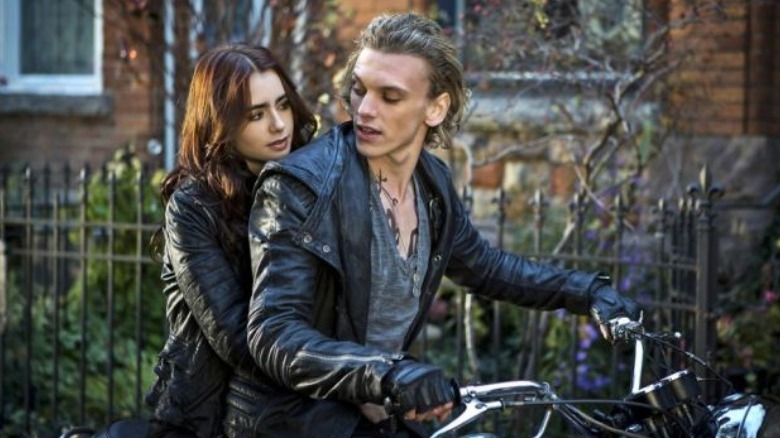 Sony Pictures Releasing
Jamie Campbell Bower plays Peter, a friendly orderly at a psychiatric hospital in the new season. Though he's not visible in the show's trailers, the initial Twitter post casting announcement from back in 2020 says that Peter is "tired of the brutality he witnesses day after day. Will Peter finally take a stand?"
Bower comes into "Stranger Things" with a fervent fanbase of his own, stemming in large part from his turn as hunky Shadowhunter Jace in an adaptation of Cassandra Clare's popular book series, titled "The Mortal Instruments: City of Bones." In fact, the actor has starred in several fan-favorite franchises, playing a young Gellert Grindelwald in the "Harry Potter" movies and the Volturi leader Caius in the "Twilight" films. His breakout role came in 2007, when Bower played the sweet-voiced suiter Anthony, pining for his imprisoned love, in "Sweeney Todd: The Demon Barber of Fleet Street."
Grace Van Dien as Chrissy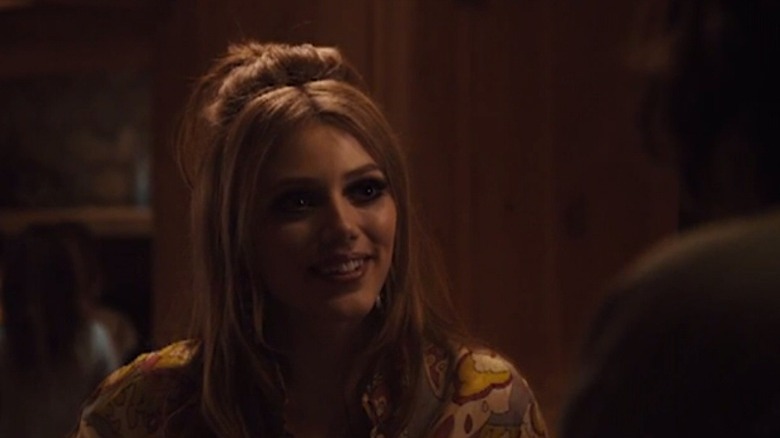 IFC Films
Grace Van Dien plays Chrissy, a seemingly perfect and popular cheerleader, in the new season of "Stranger Things." As the casting announcement for the character points out, "beneath the seemingly perfect surface lies a dark secret."
You may recognize Van Dien from the Manson family murders film "Charlie Says," where she played ill-fated actress Sharon Tate. She also played student Brooke in the first two seasons of the Netflix teen mystery "Greenhouse Academy," and pregnant teen Katie in the short-lived NBC show "The Village."
Mason Dye as Jason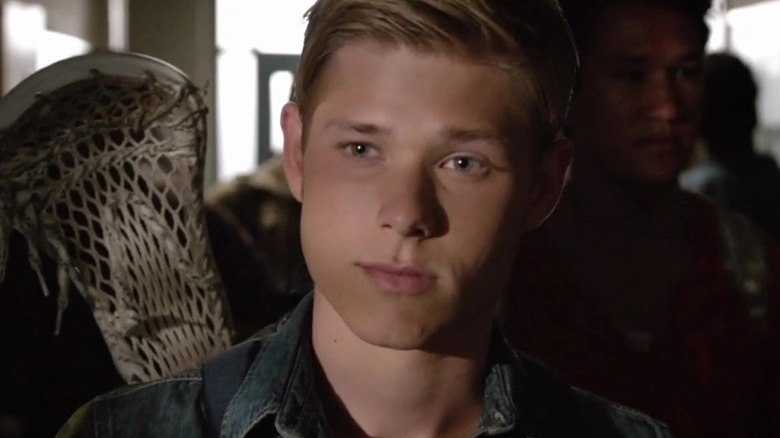 MTV
Every '80s teen movie needs a star athlete against which to contrast all its average-joe characters against, and this year, that's Jason. The privileged jock seems to have it all–success, popularity, and a seemingly perfect girlfriend–until Hawkins falls prey to a new villain.
If you were part of the "Teen Wolf" sensation that was sweeping the nation when the MTV show aired from 2011-2017, you likely caught Dye playing an assassin slash lacrosse player named Garrett in the show's fourth season. Dye also took on the challenging role of abused teen Chris in an adaptation of V.C. Andrews' controversial book "Flowers in the Attic" in 2014. The actor has also had significant roles in MTV's "Finding Carter" and the popular Prime Video series "Bosch."
Regina Ting Chen as Ms. Kelly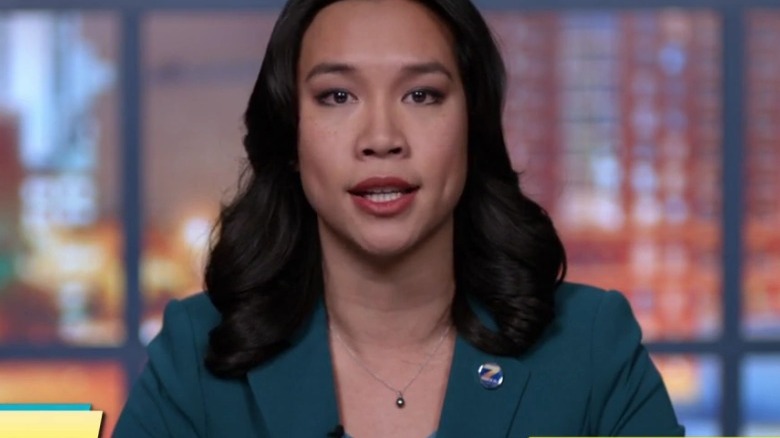 Warner Bros. Television
Regina Ting Chen will play guidance counselor Mrs. Kelly in the new season. She's a compassionate counselor who's hoping to help out a few different students who are struggling this season.
This could end up being a breakout role for Chen, who has had short appearances in lots of great projects in recent years. The actor has so far appeared most often playing news reporters, and can be spotted in "Spider-man: No Way Home," "The Falcon and the Winter Soldier," "Black Lightning," and even "The Conjuring: The Devil Made Me Do It."
Sherman Augustus as Lt. Colonel Sullivan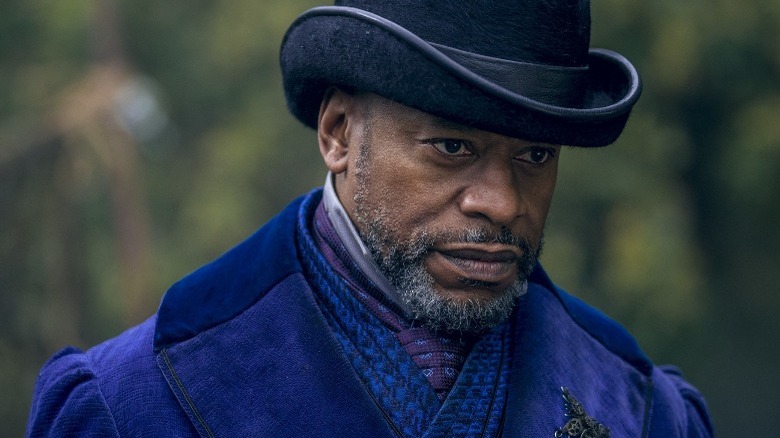 AMC
Joining the ever-growing force of grown-ups who are probably trying to keep the Hawkins kids from getting into trouble, Sherman Augustus plays Lt. Colonel Sullivan in the new season. The trailer shows glimpses of possible military involvement in its epic new plot, with a helicopter seeming to land in the backyard of one of the kids' homes. Augustus' casting announcement calls his character an "intelligent, no-nonsense man who believes he knows how to stop the evil in Hawkins once and for all."
You might know Augustus from AMC's post-apocalyptic martial arts show "Into the Badlands," where he plays a warrior named Nathaniel Moon. The actor also appears as Marshall Pruitt in season one of "Westworld," where he shows up during a tense standoff in the Western-themed park. The actor has also appeared in recurring roles in "Low Winter Sun," "American Odyssey," and even the long-running soap opera "The Young and the Restless."
Amybeth McNulty as Vickie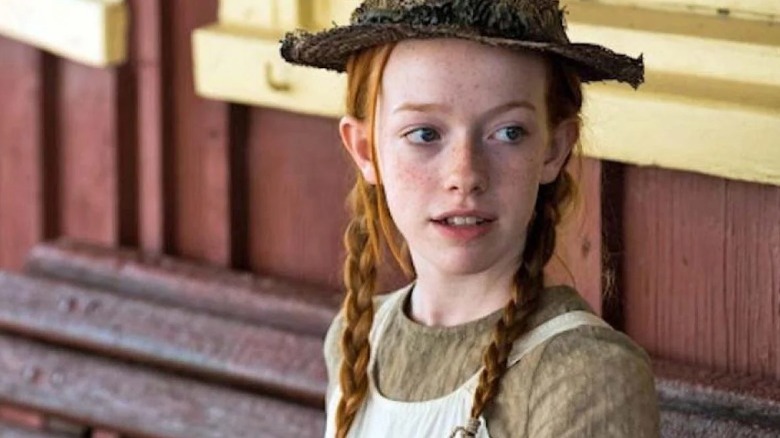 Netflix
Amybeth McNulty will play band geek Vickie in the new season of "Stranger Things." Vickie is described as a potential love interest for one of the show's heroes, and while details surrounding her character pretty much end there, the actress already seems like a perfect fit for the series.
McNulty is making the jump from one beloved Netflix property to another: she starred as country girl Anne in "Anne with an E," the streamers much-loved adaptation of Lucy Maud Montgomery's "Anne of Green Gables." Though the show ended after three seasons, it gained a steadfast fan base that will surely follow McNulty to "Stranger Things." The actor has also appeared in the kidnapping drama series "Clean Break."
Myles Truitt as Patrick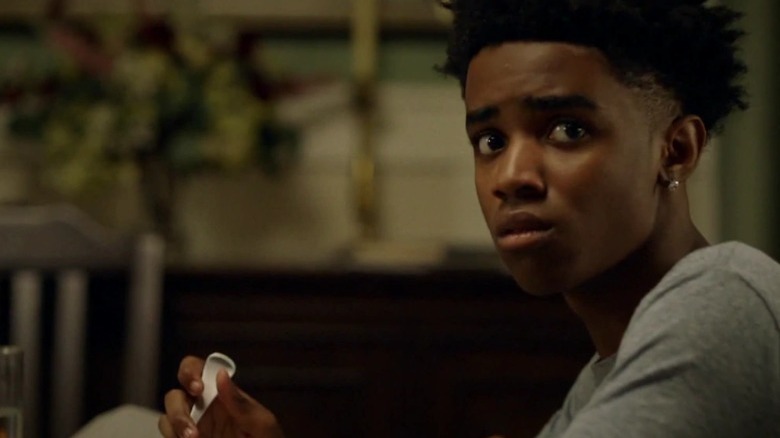 Warner Bros. Television
Myles Truitt will play Patrick in the fourth installment of "Stranger Things." The character is a basketball star playing on the Hawkins High team alongside Lucas (Caleb McLaughlin), who we see in the team's green jersey in trailer footage. Patrick's bio reads like a true crime show teaser: when Truitt's casting was announced, the official Netflix Twitter described the character as having "friends, talent, and a good life...until shocking events send his life spiraling out of control."
You may have caught Truitt in the second season of "Black Lightning," where the actor plays a teen named Issa who comes back to life after becoming the victim of fatal police violence. Additionally, Truitt played Ant in Ava DuVernay's drama series "Queen Sugar." His big break, though, came in the 2018 sci-fi movie "Kin," where Truitt starred as a teen who discovers a mysterious weapon along with his brother, Jimmy (Jack Reynor).
Tom Wlaschiha as Dmitri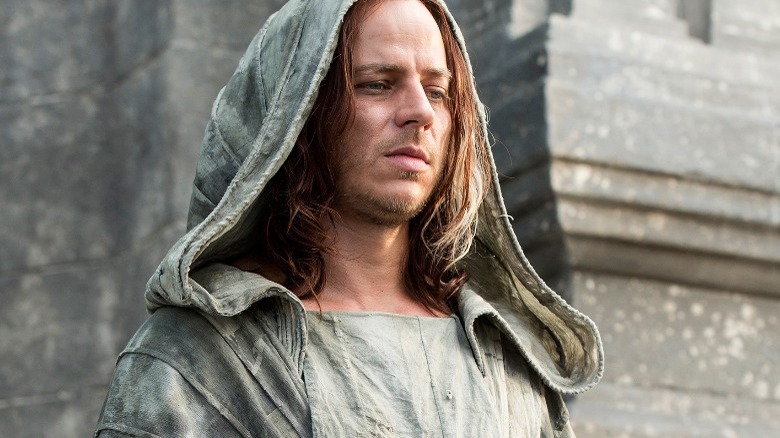 HBO
The very first footage from "Stranger Things" season four teased Hopper's imprisonment in Russia, and the last two new cast members both relate to his seemingly isolated plotline. Tom Wlaschiha plays Dmitri, a clever prison guard who could be charming–or maybe just cunning. It's unclear as of yet where the character's allegiances lie.
Wlaschiha is among the most recognizable of the new cast members, having embodied the trickster figure Jaqen H'ghar across four seasons of "Game of Thrones." Jaqen first appears as an enigmatic, face-changing assassin early in Arya Stark's (Maisie Williams) journey, then he (or someone with his face) subjects her to a merciless training regimen in Braavos a few seasons later. The German actor has also appeared in Prime Video's "Jack Ryan," period pieces like "Mr. Turner" and "Brideshead Revisited," and more.
Nikola Djuricko as Yuri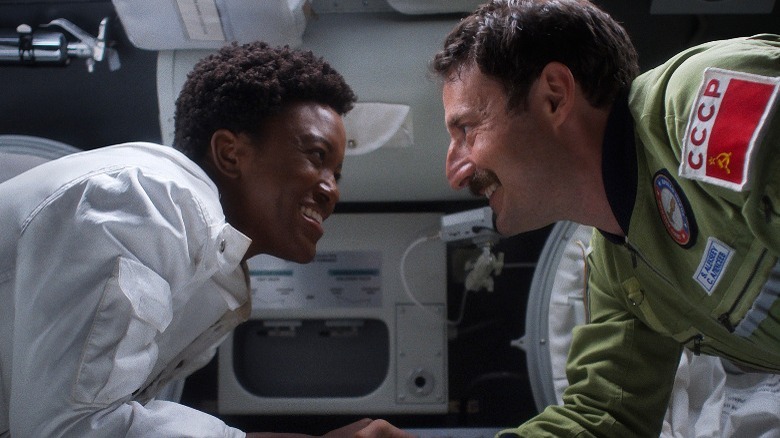 Apple TV+
Nikola Djuricko plays another Russian character in the new season, a smuggler named Yuri. Yuri sounds pretty shady, but he also love corny jokes and peanut butter, so he can't be all bad, right?
Djuricko has popped up in plenty of projects over the years, most recently playing USSR astronaut Stepan Petrovich Alexseev in the Apple TV+ alternate history series "For All Mankind." The Serbian actor has had roles in many non-English language projects, and his credits also include the TNT series "Legends" and Sundance TV's "The Last Panthers."
Additionally, though the initial "Stranger Things" season four asting announcements did not reveal details about their characters, actors Elodie Grace Orkin ("Stage Fright"), Logan Riley Bruner ("Unbreakable Kimmy Schmidt"), and Logan Allen ("Sweet Magnolia") will also be joining the cast this year.