Heartstopper Gets A Two-Season Renewal At Netflix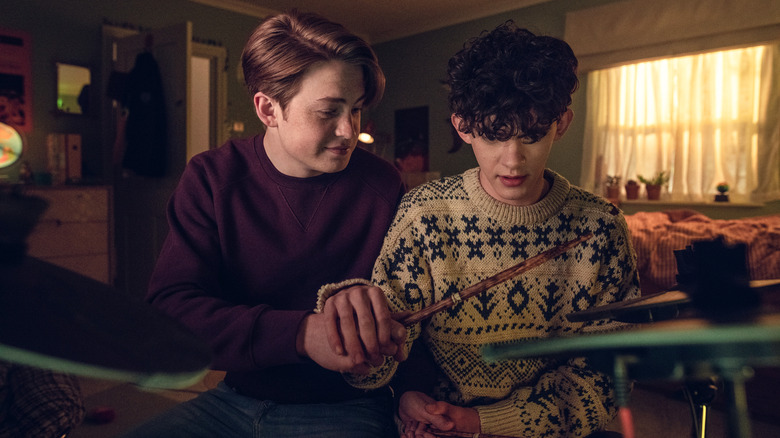 Netflix
Get ready to say "hi" to more wholesome romance and bisexual lighting — "Heartstopper" is returning for a second and third season. The news also came with confirmation that graphic novel author and illustrator Alice Oseman will return as the writer. Lest they receive a million Tao-inspired strongly-worded DMs of protest, Netflix has embraced their latest streaming sensation and fans can rejoice, because Nick and Charlie's love story is officially set to continue. 
In case you have yet to experience the swoon-worthy joys of two awkward teen boys falling in love, "Heartstopper" is a bubbly coming-of-age romance about love, friendship, loyalty, and acceptance. It follows high-strung, often adorably panicked Charlie (Joe Locke) and cheerful, soft-hearted rugby player Nick (Kit Connor) as their newfound friendship blossoms into a stunningly wholesome relationship. Along with their story is the wider story of their friend group, including the artsy and headstrong Elle Argent (played by series breakout Yasmin Finney), Charlie's fiercely protective, cinema-loving best friend Tao Xu (William Gao), the sweet and bookish Isaac (Tobie Donovan) and the girlfriends who become a beacon of hope for the main couple, Tara Jones (Corinna Brown) and Darcy Olsson (Kizzy Edgell). Also, Olivia Colman appears as a loving, supportive mother so of course there needs to be more of this immediately. Here's the series synopsis:
Boy meets boy. Boys become friends. Boys fall in love. When gentle Charlie and rugby-loving Nick meet at secondary school, they quickly discover that their unlikely friendship is blossoming into an unexpected romance. Charlie, Nick, and their circle of friends must navigate the ever-relatable journey of self-discovery and acceptance, supporting each other as they learn to find their most authentic selves.
The love story continues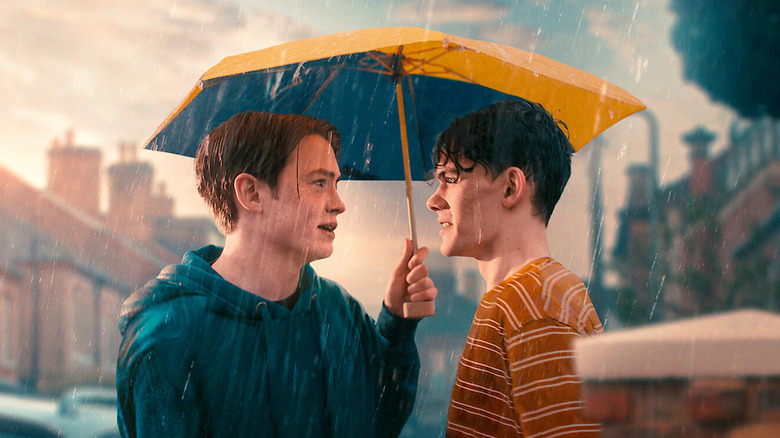 Netflix
The first season covers the first two volumes of the graphic novel series, which currently consists of four total. While Oseman hasn't shared how many novels are planned overall, at this rate the series could easily capture the story thus far in three seasons and even surpass the novels
As anyone who has tried to get their hands on the "Heartstopper" graphic novels can attest, the entire series has blown the hell up since dropping on Netflix. After the eight-episode season debuted in April 2022, the novel's weekly book sales shot up by 1700% in the U.S., and Volume 1 has become the number one YA fiction book in the U.S. As for the series itself, it maintains a 100% critic rating on Rotten Tomatoes and the internet is abuzz with love for the show — stars Kit Connor and Joe Locke have amassed millions of new followers on social media, and everything from Twitter to TikTok is flooded with "Heartstopper" chatter, memes, and praise.
Even Google is obsessed with "Heartstopper"! The search engine recently revealed an adorable Easter egg for fans — if you search the cast or title of the series, pink and green leaves will float across the screen as a nod to the animations featured in the series. Needless to say, the whole world is falling head over heels for Nick and Charlie's love story, so no wonder Netflix was quick with the renewal news.