Doctor Who Casts Heartstopper's Yasmin Finney As 'Rose' For 60th Anniversary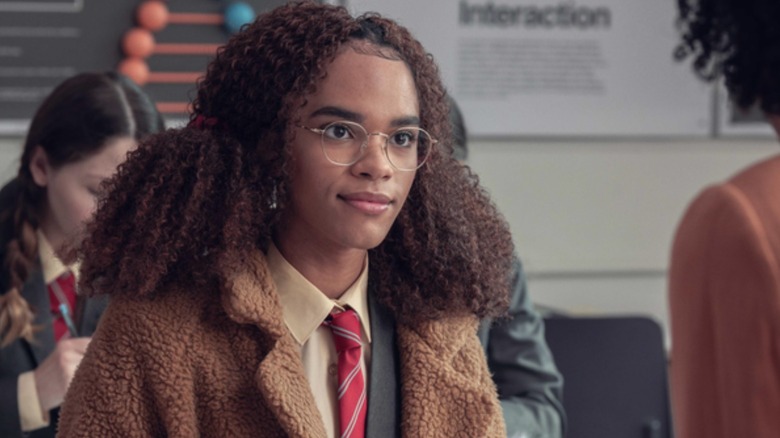 Netflix
The "Doctor Who" news won't stop coming! Just a day after the long-running BBC series got fans' hearts and minds racing with the news of David Tennant and Catherine Tate's return to the show, a new castmate has just been announced. Yasmin Finney, of "Heartstopper" fame, will be joining the cast as Rose.
You read that correctly: Finney's character shares a name with the beloved companion played by Billie Piper during Tennant's run as the Tenth Doctor. The announcement was shared via the show's official Twitter account, which posted a photo of the actor along with a red rose emoji. "Doctor Who gains its own heartstopper as Yasmin Finney joins the cast," the announcement reads, referencing Finney's breakout role as Elle in the popular Netflix series "Heartstopper."
Fans have been eager to find out who will play the companion of the Fourteenth Doctor, a role that will be filled by "Sex Education" actor Ncuti Gatwa. Although Finney's casting seems significant, there's actually no indication in the press materials shared that she'll be taking on the companion role. What we do know for sure is that she'll make her debut appearance in the show's 60th anniversary special (or specials), which is set for 2023.
Companion or special guest?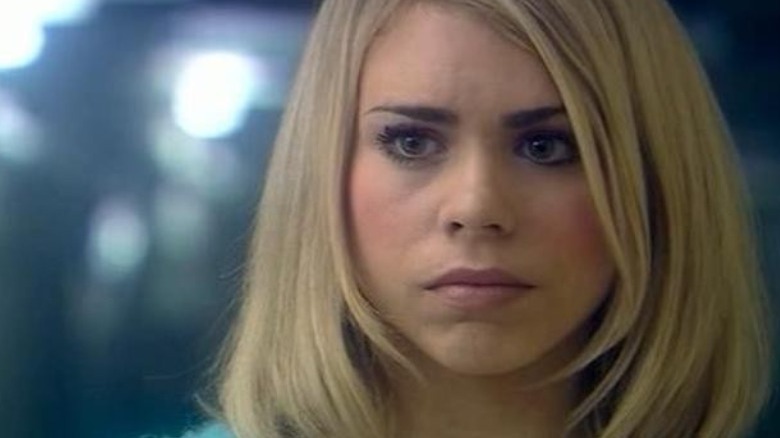 BBC
Russell T. Davies, who served as showrunner on the revived "Doctor Who" from 2005-2010, is returning to helm the new era of "Who." Davies commented on the curiousness of Finney's character name, saying, "Life on 'Doctor Who' gets brighter and wilder, how can there be another Rose?" The filmmaker goes on to welcome Finney to the set (the 60th anniversary is already filming) and compliment her work on "Heartstopper." His brief remark seems to hint that this Rose is definitely connected to the Rose we already know and love. Could there be an alternate universe in which Rose takes on a different form?
Although it's too soon to tell exactly what's in store for the character, Finney's casting is exciting for another reason: if she does become the new companion, she'll be the first transgender actor to take on the role on-screen. The performer shared her excitement over the role, saying:
"If anyone would have told 8 year old Yasmin that one day she'd be a part of this iconic show, I would have never in a million years believed them. This show has a place in so many people's hearts, so to be seen as a trans actress by the legend himself Russell, has not only made my year, it's made my life."
Finney goes on to say she's eager for fans to see "how Rose blossoms," which, in addition to being a great pun, may be another hint that this could be more than a one-off appearance.