Riverdale Is Finally Coming To A Presumably Weird End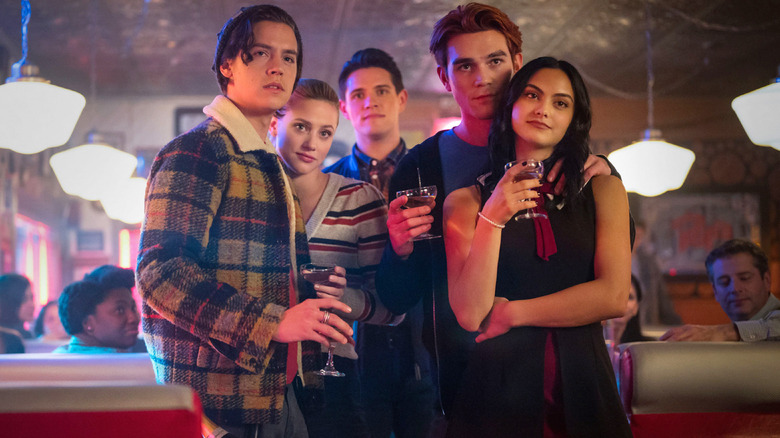 The CW
The end is nigh for "Riverdale," and I'm not talking about Archie and the gang's impending apocalyptic showdown with the dashing, devilish menace that is Percival Pickens, either. 
Per Variety, the very popular (and very weird) Archie Comics TV adaptation will come to an end in season 7. The news was made public along with The CW's 2022 fall schedule, with "Riverdale" set to debut its seventh and final batch of episodes mid-season in 2023. That also makes it the latest show to get the axe at the network, coming after the recent cancelations of the DC TV series "Batwoman," "Naomi," and "DC's Legends of Tomorrow," as well as "Dynasty," "Charmed," "Legacies," "Roswell, New Mexico," "Into the Dark," and "4400." Even the Black Hood didn't rack up a body count that high!
Lest you fear The CW will be hurting for original programming in 2023, the network has now ordered prequel series to both "Supernatural" and "Walker" (titled "Winchesters" and "Walker: Independence," respectively), along with the DC TV show "Gotham Knights." It has also renewed ongoing series like "Kung Fu," "The Flash," and "Superman & Lois" on top of giving "Riverdale" one last season to wrap things up. This all comes ahead of the network's potential sale to Nexstar Media Group, which has yet to be set in stone but is looking more and more likely, judging by the way The CW is clearly cleaning house.
Cue the moody Jughead voiceover narration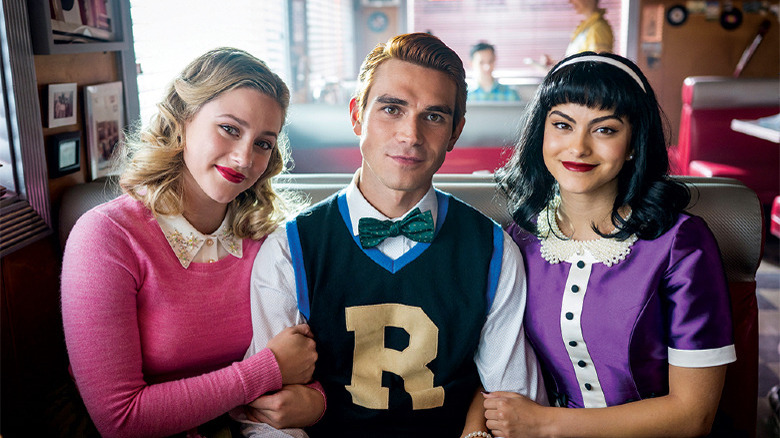 The CW
"Riverdale" follows teenager Archie Andrews (KJ Apa), his best friends Betty Cooper (Lili Reinhart), and Jughead Jones (Cole Sprouse), and Riverdale newcomer Veronica Lodge (Camila Mendes) as their small town is thrown into disarray after one of their fellow students is murdered. At least, that's how the series began. It's since added several serial killers, evil nuns, mobster dads, rocket-building cult leaders, and much, much more into the mix. 
After season 5 kicked off with a seven-year time jump, the show shifted gears, evolving from a mix of teen melodrama, horror-thriller homages, and musicals into a mashup of adult soap opera, horror-thriller homages, and, yes, even more musicals. But it's season 6 that's really changed the game, starting with a multiversal limited event known as "Rivervale" and carrying on to a storyline that now includes witches, super-powers, and a larger war to prevent the end of the world.
I know it may seem like I'm just spoiling things for those who've never seen "Riverdale," but believe me when I say it's impossible to "spoil" a series that features time-travel and a character drinking a milkshake out of the Holy Grail in the same episode. "Riverdale" truly is a beautifully chaotic blend of camp, pastiche, and pure mayhem unlike anything else on TV right now. It's the right time for the show to be calling it a day, but between that news and "DC's Legends of Tomorrow" packing it in, television just got a whole less cool and bizarre.
"Riverdale" season 6 is currently airing on The CW. Episodes can also be streamed on The CW's app.