Superhero Bits: A New Marvel Video Game, The Umbrella Academy Season 3 Trailer Is Coming & More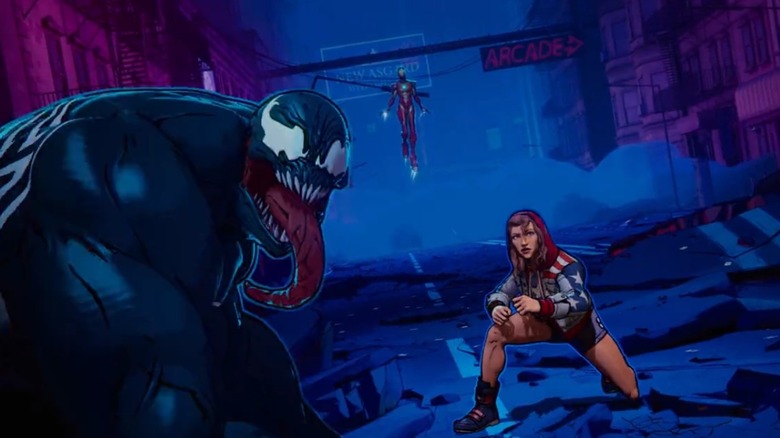 Marvel
(Superhero Bits is a collection of stories, updates, and videos about anything and everything inspired by the comics of Marvel, DC, and more. For comic book movies, TV shows, merchandise, events, and whatever catches our eye, this is the place to find anything that falls through the cracks.)
In this edition of Superhero Bits:
A new Marvel video game is being announced very soon.
"The Umbrella Academy" season 3 trailer drops tomorrow.
Watch the first ten minutes of "Morbius."
"Deadpool 3" gets an update (kind of).
Batman - One Bad Day series announced by DC Comics
DC Comics is set to give some of Batman's biggest villains the spotlight in a new series titled "Batman – One Bad Day." The 64-page one-shots will center on baddies such as The Riddler, Two-Face, The Penguin, Mr. Freeze, Catwoman, Bane, Clayface, and Ra's al Ghul, with the above artwork highlighting the Mr. Freeze story coming in November from Gerry Duggan, Matteo Scalera, and Dave Stewart. Full details on all of the upcoming books in the series can be found by clicking here.
Teenage Mutant Ninja Turtles: The Armageddon Game miniseries coming from IDW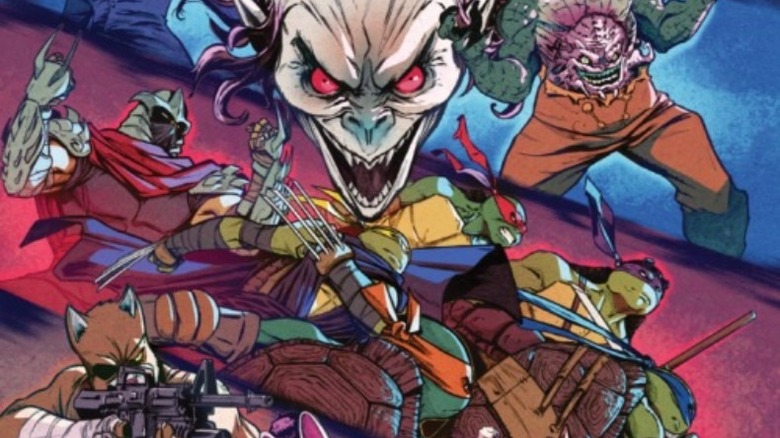 IDW
IDW has announced a brand new event series titled "Teenage Mutant Ninja Turtles: The Armageddon Game," which will see the heroes in a half-shell teaming up with none other than their arch-nemesis Shredder. The publisher, in a press release, said this event has been built up through years of intricate planning, with writer Tom Waltz and artist Vincenzo Federici bringing it to fruition. A synopsis for the book reads as follows:
In The Armageddon Game, the Turtles—under the leadership of the Shredder—begin a dangerous quest to seek out allies against Rat King's trio of terror: LeatherKrang, Baxter Stockman, and Madame Null. It's a mission that will see our heroes spread out across New York City...and across multiple dimensions! But they'd better hurry because their enemies are already on the march, and with the Turtles absent, Mutant Town is ripe for false flag attacks, mysterious new villains, and unexpected alliances. The time has come at last to find out who is playing the game...and who is being played!
The book doesn't have a release date yet but it is set to release sometime in 2022, so be on the lookout.
Harley Quinn statue from Koto
As part of a new series of collectibles from Koto Inc., the company has unveiled a brand new Harley Quinn statue that is set to release in September. Pictured above, the statue stands at 12 inches and isn't based on any particular version from the movies or any TV shows, but does certainly serve as an accurate depiction of the fan-favorite character. The statue retails for $199 and interested parties can get full details or pre-order one for themselves by clicking here.
Loki confirmed as Marvel's most-watched show on Disney+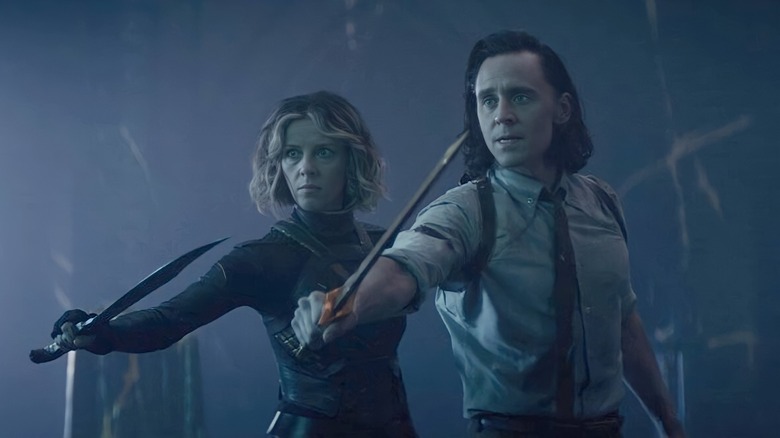 Disney+
While it had been reported by third-party services previously, it has been confirmed by Marvel Studios head Kevin Feige that "Loki" is the most-watched MCU show on Disney+ to date. As noted by IGN, the news was revealed by Feige during Disney's upfronts presentation recently. No specific metrics were shared but this does confirm that the trickster god's first outing was more popular than "WandaVision," "The Falcon and the Winter Soldier," and "Hawkeye." This bodes very well for "Loki" season 2, that much is certain.
Check out this Defender Strange concept art from Multiverse of Madness
Marvel Studios Visual Development Supervisor Ian Joyner recently shared some previously unseen concept art from "Doctor Strange in the Multiverse of Madness." Specifically, the above artwork depicts Benedict Cumberbatch as Defender Strange from the movie's opening scene. The character ended up looking a bit different than what we see here, but this offers some insight into what one of the alternate iterations of the character from within the multiverse could have looked like.
Heads up: The Umbrella Academy season 3 trailer drops tomorrow
After a long break, fans of "The Umbrella Academy" are about to get a shot in the arm as the first trailer for the show's third season is upon us. As we can see from the above teaser on Instagram, featuring none other than Elliot Page, the folks at Netflix promise that the trailer will indeed be arriving online sometime tomorrow. When, precisely? That remains uncertain but fans of the show would do well to keep an eye out. We'll be sure to bring it your way as soon as it drops though, rest assured.
Watch the first 10 minutes of Morbius, if you feel so compelled
"Morbius" made its way to digital retailers as of yesterday and will be arriving on Blu-ray here shortly. Its theatrical run was a flash in the pan that came and went in a big ol' hurry, mostly because the general consensus is that the movie was not very good. Even so, Sony has to promote the home video release and, as part of that, they have released the first ten minutes of the movie online for all to see. I can confidently say that, if you dig the first ten minutes, you will probably like the movie. If not, I can't imagine anything later on in the film is going to sway you. So for those who were maybe on the fence, this might be a good way to test the waters, if nothing else.
Deadpool 3 gets a hilariously on-brand, official update
The good news is that "Deadpool 3" has a director now and is finally moving along at Disney and Marvel Studios. The somewhat bad news is that we know right next to nothing about it, other than the fact that Ryan Reynolds will once again play the Merc With a Mouth. Well, the official "Deadpool" Twitter account decided to have a little fun with fans recently by sharing the above update (if one can call it that) on the status of the sequel. As far as the branding they are referencing, we can see nods to Mint Mobile and Aviation Gin, which just so happen to be businesses that Reynolds is personally involved in. Even when the movie is probably years away from release, the marketing for these films, in particular, remains a cut above the rest of the competition.
A new Marvel video game announcement is happening tomorrow morning
Lastly, Marvel has released the above, brief teaser trailer to announce a new video game that will be fully revealed tomorrow morning. The teaser, which is mere seconds long, features the likes of Venom, American Chavez, and Ironheart duking it out. There is also a screen that boasts dozens upon dozens of characters from the Marvel Comics universe that will be involved in this mysterious new game. Virtually no details were made available aside from the trailer but, based on what we're seeing, a fighting game of some kind would not seem out of the question. Stay tuned tomorrow to find out more and be sure to check out the teaser for yourself above.