The Connection Between Doctor Who And Stranger Things You May Have Missed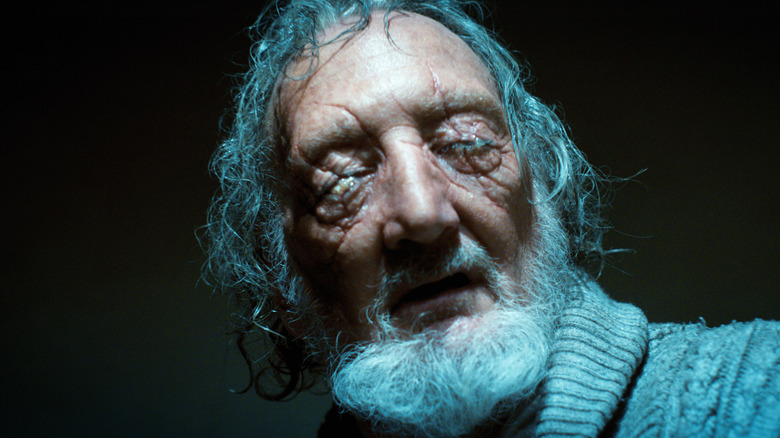 Netflix
After a three-year break that feels much longer, "Stranger Things" is finally coming back. Season 4 of the Duffer brothers' love letter to the 1980s is going heavier on the horror than seasons past, bringing seemingly haunted houses and nods to "A Nightmare on Elm Street" into the mix. The show is even adding Freddy Krueger himself, actor Robert Englund, to its cast as Victor Creel, a "disturbed and intimidating" man who's been kept in a psychiatric hospital since his role in a "gruesome murder" in the 1950s.
Englund, of course, originated the role of the metal-clawed, fedora-wearing, sweater-loving jokester Freddy Krueger in Wes Craven's classic 1984 slasher movie "A Nightmare on Elm Street." He would go on to reprise the role in the film's many sequels, as well as the TV show "Freddy's Nightmares" and 2003's "Freddy vs. Jason," a movie pitting Freddy against the hockey masked, machete-swinging, silent killer of the "Friday the 13th" franchise, Jason Voorhees. Sadly, the crossover marked Englund's final big screen turn as Freddy, after a planned sequel featuring Ash from "Evil Dead" was turned into a comic book series instead. Not groovy!
With 170 acting credits and counting on IMDb, Englund's career extends well beyond his work on the "Nightmare on Elm Street" films. From voicing super-villains like The Riddler and Vulture on animated comic book series to appearing on the original 1980s versions of TV shows like "V," "MacGyver," and "Knight Rider," there's much more to Englund than Mr. Krueger. He even has ties to the beloved time-travel series "Doctor Who" thanks to Rachel Talalay, a director he previously worked with on the "Nightmare on Elm Street" movies.
The coolest director you've never heard of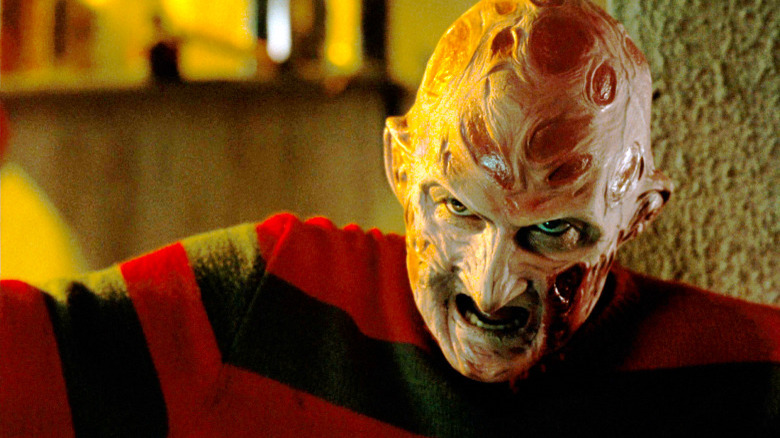 New Line Cinema
Rachel Talalay got her start producing the third and fourth "A Nightmare on Elm Street" movies, along with the John Waters musical-comedies "Hairspray" and "Cry-Baby." She would go on to make her directing debut on 1991's "Freddy's Dead: The Final Nightmare," a film that was initially panned by critics and general audiences but has since gained greater appreciation for its efforts to blend genuine horror with self-parody.
Four years after "The Final Nightmare," Talalay tapped into her love of musicals, oddball comedy, and sci-fi with 1995's "Tank Girl," a movie based on the comic series about the titular antihero and her battle against evil corporate forces in a drought-ridden future. With its big '90s riot grrrl energy and stylishly disorderly direction (not to mention human-kangaroo hybrids known as Rippers and brought to life by the visual effects pioneer Stan Winston), the film left critics and fans of the "Tank Girl" comics perplexed on its way to bombing at the box office. But much like other women-led '90s superhero movies, it has since gained a second life as a cult title, as well as a countercultural feminist work of art.
After "Tank Girl," Talalay turned to directing TV, helming episodes of shows like "Ally McBeal," "Supernatural," and "Kyle XY." She's since directed some of the most widely-acclaimed episodes of the modern "Doctor Who" era (or, as fans call it, "Nu Who"), including the horror-heavy "Dark Water" and the ultra-creepy (yet deeply poignant) "Heaven Sent." Talalay also helmed "Twice Upon a Time," the well-received 2017 "Doctor Who" special that ended Peter Capaldi's run as the Twelfth Doctor and introduced Jodie Whittaker as the Doctor's Thirteenth iteration.
Rachel Talalay's other work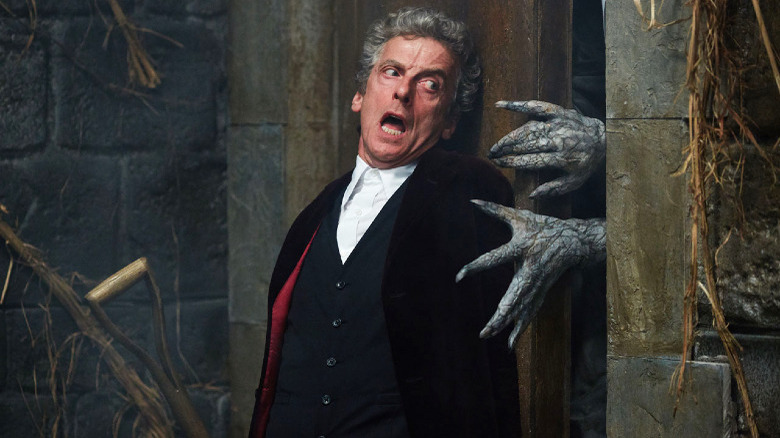 BBC
Far from slowing down, Rachel Talalay has followed her celebrated efforts on "Doctor Who" by directing episodes of the costly genre shows "Sherlock" and "American Gods," along with the inspiredly bizarre comic book series "Doom Patrol." Over that same period of time, she also set to work on The CW's DC TV universe, helming episodes of "Supergirl," "The Flash," "Superman & Lois," and the Arrowverse's own cherished time-travel adventure show, "DC's Legends of Tomorrow."
However, of all The CW series Talalay has directed, few (if any) seem as tailor-made for her artistic sensibilities as "Riverdale." The network's subversive Archie comic book show mixes camp with melodrama while paying homage to classic B-movies, thrillers, musicals, and horror films, including some of the "A Nightmare on Elm Street" movies that Talalay herself worked on. It's both self-aware and utterly absurd in ways that recall Talalay's own feature-length films in the past.
Talalay is now calling the shots on the "Doctor Who" 60th anniversary special, which has "Sex Education" star Ncuti Gatwa playing the Fourteenth Doctor and David Tennant and Catherine Tate returning as (maybe) the Tenth Doctor and his companion, Donna Noble. As for the future? Talalay's sci-fi and horror bona fides make her a great match for "Stranger Things," as does her ability to blend scares and thrills with comedy and heartfelt drama. Perhaps the Duffer brothers should consider ringing her up about directing an episode or two of season 5?
Volume 1 of "Stranger Things" season 4 will reach Netflix on May 27, 2022, with Volume 2 debuting on July 1, 2022. The "Doctor Who" 60th anniversary special airs on BBC in 2023.