Park Chan-Wook Credits His Filmmaking Career To An Alfred Hitchcock Classic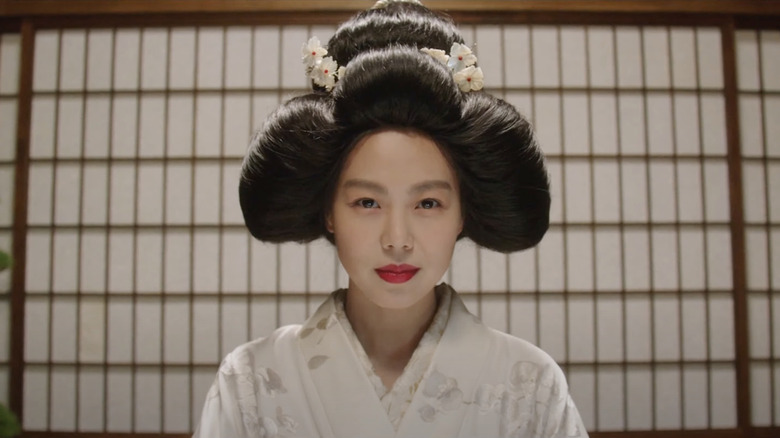 Amazon Studios
Amazingly, it has been six years since the weird, wonderful mind of Park Chan-wook has graced the silver screen. His last film, "The Handmaiden," was one of my top 10 favorite films of the 2010s, so I know I have been eagerly awaiting what he decides to follow it up with. Well, we only have to wait a little longer as this year sees the release of "Decision to Leave," which is set to premiere at this year's Cannes Film Festival. This film, about a detective who falls for a suspect in a murder case, sounds like it fits right alongside his other works of messy, boundary-pushing genre pieces, most famously his Vengeance Trilogy.
The way he crafts his films with the utmost precision makes it feel like Park Chan-wook was put on this planet to do one thing and one thing only: direct motion pictures. Of course, nobody is just born with the innate talent for camera blocking, lighting, color, and all the other skills one needs to master the craft of filmmaking. People have to learn how to do these things. This could take place in a film school classroom, or it could just come from watching a ton of movies and seeing what strikes you. For Park Chan-wook, that striking feeling came from a film from someone you have probably heard of before: Alfred Hitchcock.
Direct or regret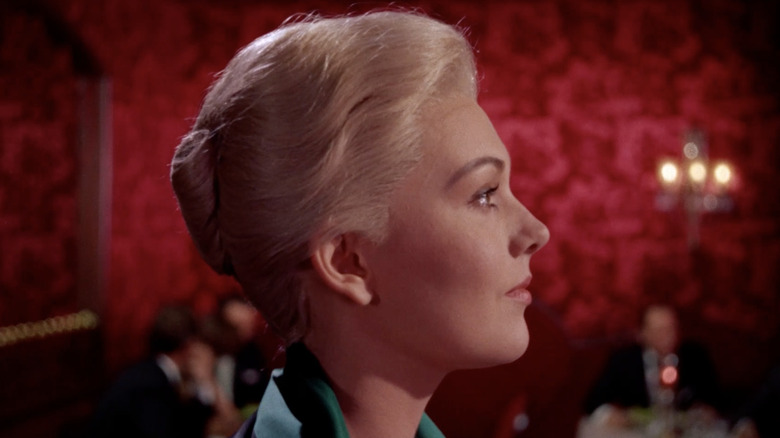 Paramount
Hitchcock, the "Master of Suspense," has influenced filmmakers all over the world, but his fingerprints can easily be found in Park's work. From how he builds tension to how he deals with lascivious subject matter with a wry smile, Park's work feels like a more explicit direct descendant of Hitchcock's style. So it makes complete sense that his lightbulb moment when it came to directing was after watching one of Hitchcock's masterpieces.
When Sight and Sound released their decadal poll back in 2012 of the greatest films ever made, Alfred Hitchcock's "Vertigo" stood atop that list voted on by film writers, curators, and programmers all over the world, and it tied with "The Godfather" at seventh place amongst directors (a group of 358 who stupidly did not include Park Chan-wook). So, to say it is a revered picture would be quite an understatement. Hitchcock's tale of male obsession has captivated film lovers and makers for decades. One person in that long line of admirers is Park Chan-wook. 
In an profile for the New York Times, he describes the true lightning bolt of inspiration that shot through him when he first saw Hitchcock's masterpiece:
"Then one day, I saw Hitchcock's 'Vertigo.' During the movie, I found myself screaming in my head, 'If I don't at least try to become a movie director, I will seriously regret it when I'm lying in my deathbed!' After that, akin to James Stewart when he was blindly chasing after some mysterious woman, I searched aimlessly for some kind of irrational beauty."
'A big source of inspiration'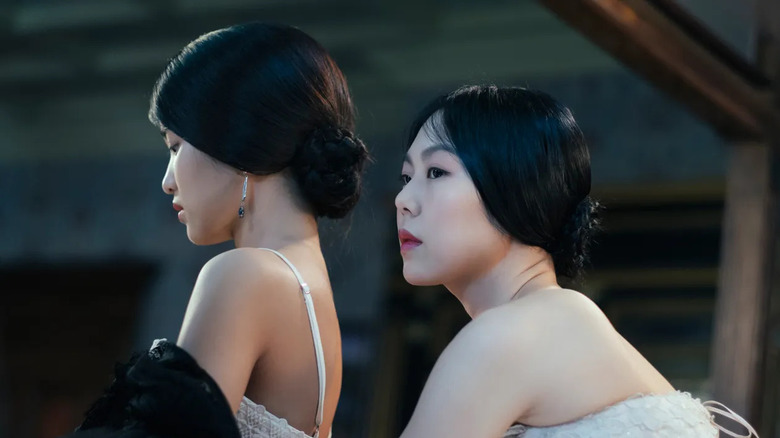 Amazon Studios
That is the kind of hunger for art that I like hearing from directors. He did not want to go out and make "Vertigo." He wanted to go out and become a director to make his movies and went looking for what that meant. He will freely admit the influence of Hitchcock on his work, as he does in an interview with That Shelf:
"When I first started to study film properly I drew a great deal of influence from Hitchcock. Of course, when I became a filmmaker I went on my own path but certainly during his period of studying he was a big source of inspiration."
A great filmmaker knows when they are just aping another person's style or content rather than using it as a backbone to build something totally new. Paul Thomas Anderson knows how to use Robert Altman. The Coen Brothers know how to use Preston Sturgess. Park Chan-wook knows how to use Alfred Hitchcock. All you have to do to know how Park has transformed Hitchcock into his own style is look at the works of filmmakers like Brian De Palma or Pedro Almodóvar, both of whom were also deeply influenced by Hitchcock. None of these three filmmakers feel like the other, and yet, they all have the core influence. You would never mistake "Tie Me Up! Tie Me Down!" for a Park Chan-wook film or "Oldboy" for a De Palma flick, even though the Hitchcock is apparent in all of them. This is what great filmmakers do. They see what has come before, absorb it, and move forward. When we start getting large swaths of directors talking about how the films of Park Chan-wook convinced them to become directors, none of those films will be mistaken between their directors either.
But you have to start somewhere, and Park Chan-wook found a pretty great place to start.