Park Chan-Wook, David Cronenberg, And More To Debut Films At Cannes - See The Lineup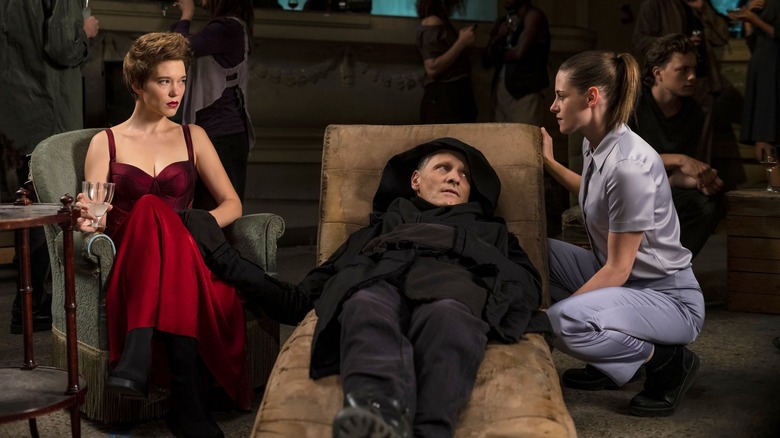 Neon
In the days leading up to today's Cannes 2022 lineup reveal, much of the conversation ended up revolving around which movies wouldn't be partaking in the respected and prestigious film festival. Sadly, it would seem that rumors of a new David Lynch movie filmed in total secrecy and set to premiere at Cannes were greatly exaggerated. But there's some even more devastating news for all those contingents of kids who make an annual pilgrimage to France for animated movies like "Over the Hedge," "Kung Fu Panda," and the "Shrek" movies (note: while all of those titles really did premiere at Cannes, no such contingent of Cannes-obsessed children actually exists ... to the best of my knowledge, at least). It also turns out that Pixar's "Lightyear" — which, remember, isn't about Buzz Lightyear the toy, but "the origin story of the human Buzz Lightyear that the toy is based on" — is also sitting out the film festival despite some rumors to the contrary in recent days. Oh well, let's cancel the festival and be done with it!
On second thought, maybe we shouldn't get too hasty here. The official lineup of films that will be participating in the exclusive film festival was announced earlier this morning and, well, the sheer amount of big-name talent involved speaks for itself. Only 2 years removed from a completely canceled festival altogether (as a result of the pandemic, of course) and one year after being pushed back a number of months, the 75th Cannes Film Festival is set to bring back a sense of normalcy once more, running from May 17 through May 28, 2022, and with absolutely no shortage of must-see films from some of the biggest names in the industry.
This morning brought us our first look at David Cronenberg's "Crimes of the Future," which will be just one of the many highly anticipated movies set to debut at Cannes alongside the likes of new movies by Park Chan-wook ("Oldboy," "The Handmaiden"), George Miller ("Mad Max: Fury Road"), Kelly Reichardt ("Wendy and Lucy," "Meek's Cutoff," "First Cow"), and many, many more. It seems like a genuinely great group of films. Check out the full lineup of movies below.
2022 Cannes Film Festival lineup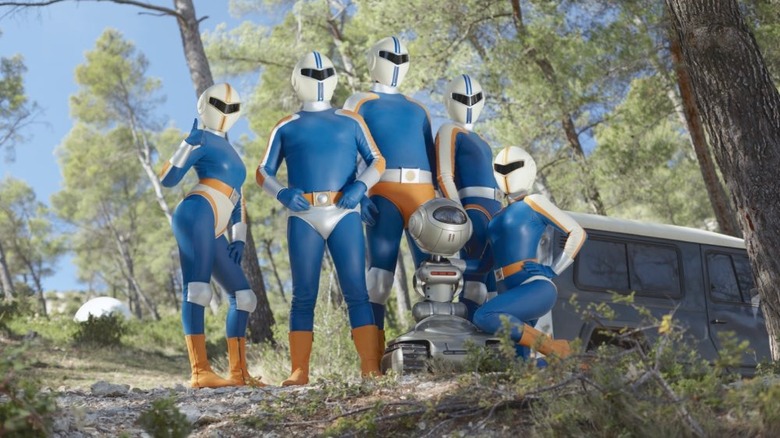 Gaumont
Opening Night Film (Out of Competition)
"Z" (Michel Hazanavicius)
Competition
"Armageddon Time" (James Gray)
"Boy From Heaven" (Tarik Saleh)
"Broker" (Kore-Eda Hirokazu)
"Close" (Lukas Dhont)
"Crimes of the Future" (David Cronenberg)
"Decision to Leave" (Park Chan-Wook)
"Eo" (Jerzy Skolimowski)
"Frere et Soeur" (Arnaud Desplechin)
"Holy Spider" (Ali Abbasi)
"Leila's Brothers" (Saeed Roustaee)
"Les Amandiers" (Valeria Bruni Tedeschi)
"Nostalgia" (Mario Martone)
"Showing Up" (Kelly Reichardt)
"Stars at Noon" (Claire Denis)
"Tchaïkovski's Wife" (Kirill Serebrennikov)
"Triangle of Sadness" (Ruben Östlund)
"Tori and Lokita" (Jean-Pierre et Luc Daradenne)
"RMN" (Cristian Mungiu)
Un Certain Regard
"All the People I'll Never Be" (Davy Chou)
"Beast" (Riley Koeugh and Gina Gammell)
"Burning Days" (Emin Alper)
"Butterfly Vision" (Maksim Nakonechnyi)
"Corsage" (Marie Kreutzer)
"Domingo and the Midst" (Ariel Escalante Meza)
"Godland" (Hlynur Palmason)
"Joyland" (Saim Sadiq)
"Les Pires" (Lise Akoka and Romane Gueret)
"Metronom" (Alexandru Belc)
"Plan 75" (Hayakawa Chie)
"Rodeo" (Lola Quivoron)
"Sick of Myself" (Kristoffer Borgli)
"The Silent Twins" (Agnieszka Smocynska)
"The Stranger" (Thomas M. Wright)
Special Screenings
"All That Breaths" (Shaunak Sen)
"Jerry Lee Lewis: Trouble in Mind" (Ethan Coen)
"The Natural History of Destruction" (Sergei Loznitsa)
Cannes Premieres
"Dodo" (Panos H. Koutras)
"Irma Vep" (Olivier Assayas)
"Nightfall" (Marco Bellocchio)
"Nos Frangins" (Rachid Bouchareb)
Out of Competition
"Elvis" (Baz Luhrmann)
"Masquerade" (Nicolas Bedos)
"November" (Cédric Jimenez)
"Three Thousand Years of Longing" (George Miller)
"Top Gun: Maverick" (Joseph Kosinski)
Midnight Screenings
"Hunt" (Lee Jung-Jae)
"Moonage Daydream" (Brett Morgen)
"Smoking Makes You Cough" (Quentin Dupieux)