Is A New David Lynch Movie Headed To Cannes? [Updated]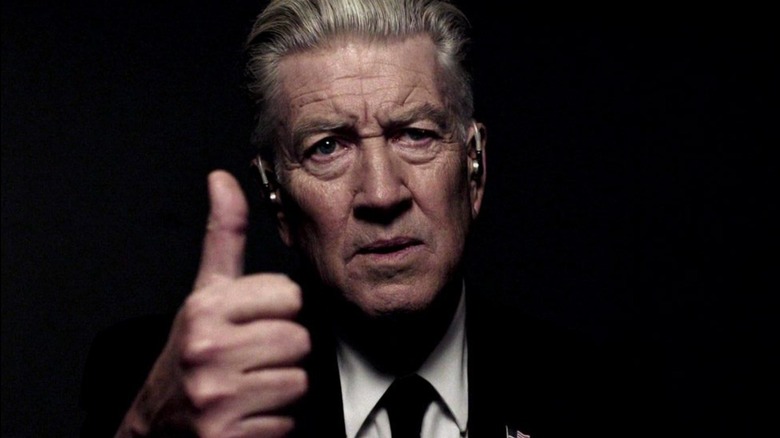 CBS Television Distribution
UPDATE: The man himself, David Lynch, has weighed in on this news. Speaking with EW, the filmmaker denied reports that he has a new movie on the way and headed to Cannes:
"I have no new film coming out. That's a total rumor. So there you are. It is not happening. I don't have a project. I have nothing at Cannes. It's unfortunate. It got built up that people thought, "Oh, that'd be nice." But there is something new, but it's not mine. I don't know whose it is. They say there's something new at Cannes, and they don't say whose it is, and some people thought it was my film, but it's not. So we'll wait and see, and see whose it is."
Is there a chance Lynch is playing coy here, and trying to keep things secretive until the last possible moment? Maybe. Maybe not. The original story continues below.
By golly, if you can believe it, we might have a new David Lynch project coming!
The Cannes Film Festival lineup is always eclectic and unpredictable, but if there's one project that could get us interested before the official program is even announced, it's a new feature film by Lynch. According to Variety's sources, the one-of-a-kind auteur filmmaker has a movie in the running for the Cannes lineup. The outlet doesn't confirm the film's title, but it seems possible that it would be a project with the working title "Wisteria" (also called "Unrecorded Night"), which Lynch was first connected to via an IndieWire report in 2020.
In 2020, Lynch declined to confirm reports that the Netflix project "Wisteria" was a go, telling The Hollywood Reporter that "It's a rumor that even if it was true — there's nothing happening." Still, reports from Production Weekly at the time listed Lynch as a writer-director on the project, with frequent collaborator Sabrina S. Sutherland producing. Now, Variety's intel indicates that a new project not only may be in the works, but may be revealed to the public very soon when Cannes returns for its 75th year in May.
Lynch's mysterious return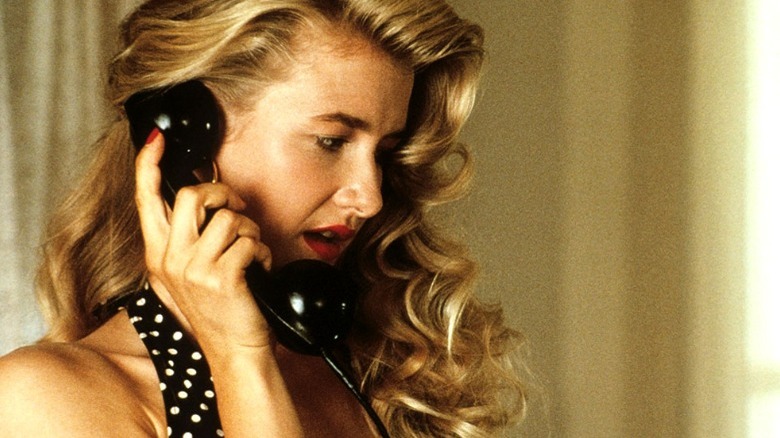 The Samuel Goldwyn Company
Per Variety, the project will feature Lynch favorite Laura Dern, along with "some other Lynch regulars." It's unclear at this time whether Dern will play a key role or simply cameo in the project, and no plot details are available at this time. The outlet also clarifies that the project is a feature film, which muddles the likelihood that it is "Wisteria," as early reporting on the latter indicated it may be a series. Of course, Lynch's work is notoriously at the center of the "is it a movie or TV show?" debate, so it's always possible the initial project has evolved or defies easy categorization. It's also worth noting that "Mulholland Dr." began as a pilot for a TV series until Lynch reworked it into a feature film. 
Even with only these few scraps of details, a new feature film from Lynch is nothing to sneeze about. The "Mulholland Dr." and "Blue Velvet" filmmaker hasn't directed a full-length narrative film since 2006's "Inland Empire," though he's stayed plenty busy in the meantime. When he isn't expanding the television format with "Twin Peaks: The Return" or directing music videos and shorts, the director is giving Los Angeles dwellers an endearing and eclectic weather report each morning on YouTube.
Speculation about a new Lynch project comes via a Cannes preview from Variety, which also highlights likely festival titles including David Cronenberg's "Crimes of the Future" and George Miller's "Three Thousand Years of Longing." If there's a Lynch film in the mix, we won't have to wait long for it to be confirmed: the Official Selection for this year's Cannes Film Festival is set to be announced Thursday, April 14, 2022.