Francis Ford Coppola's Long-Awaited Megalopolis Will Star Adam Driver And Nathalie Emmanuel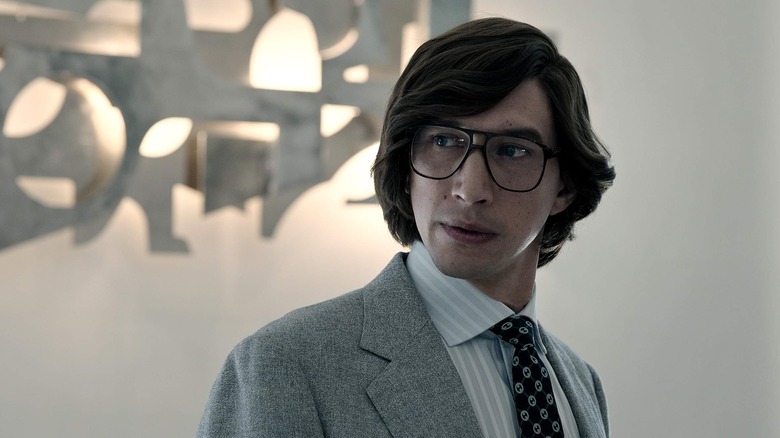 MGM
Wake up, babe, a new Francis Ford Coppola movie is officially inbound!
It goes without saying that the legendary figure will forever remain one of our most storied filmmakers, contributing multiple classics to the medium over the decades and casting an incredibly long shadow that has influenced countless individuals — both filmmakers and fans alike. At the same time, Coppola himself might not even recognize our current industry as the same one that enabled him to accomplish everything that he did. After all, it's become far easier to greenlight a show about the making of "The Godfather" than it is to make the next "The Godfather" instead — let alone fund future productions by the director responsible for that enduring work of art. What a world!
That's exactly why Coppola previously decided to self-fund his next highly-anticipated movie, "Megalopolis." Long in the works and subject to a trickle of rumors and minor updates over the years, today brings us the exciting news that his passion project is finally set to become a reality. According to THR, Coppola has rounded together an ensemble cast of big names to bring his futuristic vision of this original screenplay to life. Feast your eyes, folks. No less talented a group than Adam Driver, Nathalie Emmanuel, Laurence Fishburne, Forest Whitaker, and Jon Voight will star in the feature that is reportedly budgeted at slightly less than $100 million — with a significant amount of that, obviously, going to the stars.
Megalopolis cast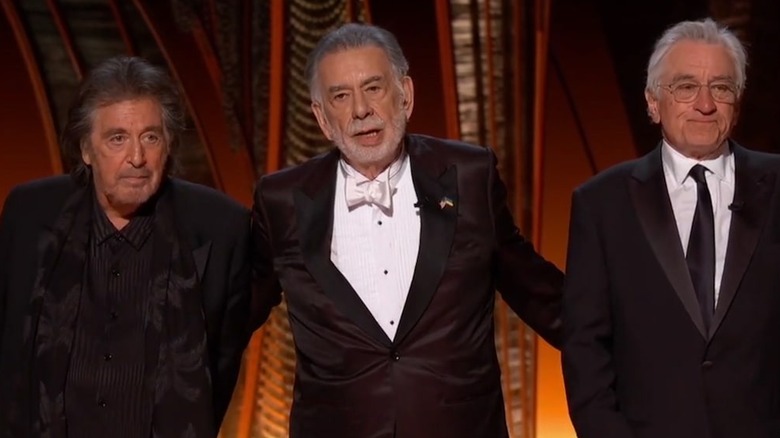 ABC
Though we've heard enough about "Megalopolis" over the years to feel like we've imagined how it could ultimately turn out several times over, the report also gives us the official logline for the film: "The fate of Rome haunts a modern world unable to solve its own social problems in this epic story of political ambition, genius, and conflicted love."
Conceived by Francis Ford Coppola back in the 1980s, production of second unit shooting had already begun in 2001 until the project ended up delayed and ultimately shut down in the wake of the 9/11 attacks. To say that this film has been a long time coming would be a gross understatement. In many ways and as hard as it may be to believe, this will serve as one of his most definitive works when all is said and done. The director has previously described "Megalopolis" as "...my longstanding ambition to make a major work utilizing all I have learned during my long career, beginning at age 16 doing theater, and that will be an epic on a grand scale," referencing his intentions to make it imbued with "a grand scale with a large cast" — a promise that he has now lived up to with today's announced casting and likely more to come.
Set in New York City, "Megalopolis" will take its cues from movies of old like the classic silent film "Metropolis" and even Ayn Rand's "The Fountainhead," telling an epic story of the fall of civilization that hearkens back to Rome itself. Honestly, what else would anyone expect from a Coppola film? There are no other details about his first feature since 2016, but we'll definitely be keeping a close eye on this one.