Danny Boyle's Canceled James Bond Movie Would Have Sent 007 To Russia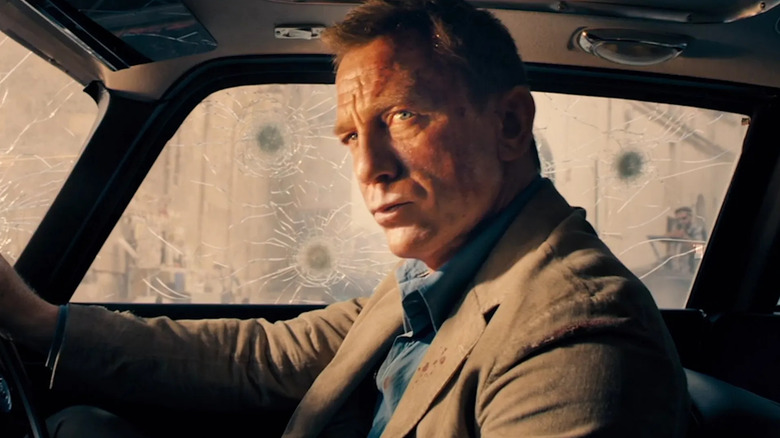 Metro-Goldwyn-Mayer
The cliché in Hollywood goes that when a studio and a filmmaker abandon a relationship over "creative differences," it's because the filmmaker is creative, and the studio is different. In an age lousy with tentpoles and IP-inflected blockbusters, any helping of cinematic creativity is generally accepted as being in the hands of the studio instead of a single screenwriter or director. Occasionally, a notable auteur can step into a long-running franchise and bring some of their own personal flair — Sam Mendes in James Bond, Chloé Zhao in the MCU, etc. — but with years of codified aesthetics behind it, it's rare that a filmmaker is allowed to build a new installment in a franchise entirely from the ground up. 
Cary Joji Fukunaga's 2021 film "No Time to Die," the 25th film in the canonical James Bond film series and the last to feature Daniel Craig as the reliable MI-6 superspy, originally had Danny Boyle slated to be in the director's chair. Boyle is a versatile and stylish director who made a splash in the 1990s with the wicked comedy "Shallow Grave" and the hyperkinetic drug trip "Trainspotting." He has since made a science fiction movie ("Sunshine"), a horror film ("28 Days Later"), a high-profile Oscar prestige picture ("Slumdog Millionaire"), and a kid flick ("Millions"), not to mention a sequel in "T2: Trainspotting."
In film, Ian Fleming's James Bond was conceived as a result of the Cold War, and almost all of the James Bond movies prior to 1991 (the year the Berlin Wall fell) dealt directly or indirectly with the geopolitical tensions wrought by that conflict. When approached to tackle James Bond, Boyle said in an interview with Esquire that he wanted to get back to James Bond's origins in Russia. Sadly, the studio shot him down. 
Not into the mainstream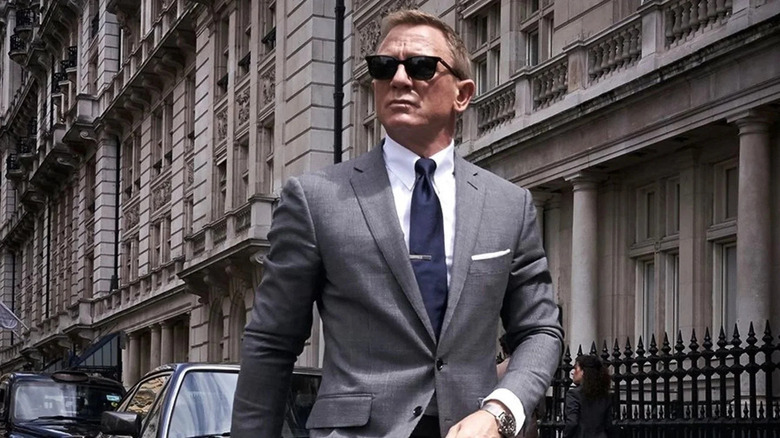 Metro-Goldwyn-Mayer
Given Boyle's eclectic catalogue and tendency to try new ideas and genres with nearly every outing, it will come as no surprise that he's always felt more comfortable out of the mainstream. In an interview with Metro, Boyle said: 
"I learned my lesson that I am not cut out [for franchises] otherwise you're digging in the same hole ... I am better not quite in the mainstream franchise movies, is the honest answer."
Indeed, Boyle felt trepidation from the start, wondering if a major studio would let him be as different as he required. Boyle had actually signed on to direct the 25th Bond film back in 2018, eager to tackle the assignment, but with a wary approach. In Esquire, he revealed his apprehension: 
"I remember thinking, 'Should I really get involved in franchises?' Because they don't really want something different. They want you to freshen it up a bit, but not really challenge it, and we wanted to do something different with it. Weirdly — it would have been very topical now — it was all set in Russia, which is of course where Bond came from, out of the Cold War. It was set in present-day Russia and went back to his origins, and they just lost ... What's the word? ... They just lost confidence in it. It was a shame really."
No arguments here.
Die, Bond, die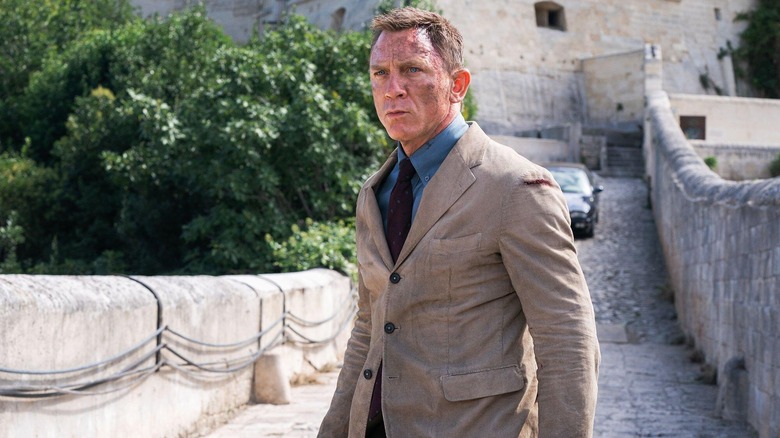 Metro-Goldwyn-Mayer
According to a report in Variety, one of the bones of contention between Boyle and the studio was the death of James Bond. Boyle wanted to kill the character off, and the studio said no. This detail is especially galling after seeing the version of "No Time to Die" that was ultimately made. 
Another sticking point was that Boyle wanted his frequent collaborator John Hodges to write the screenplay, and the studio wanted to hire their own screenwriter. Boyle and Hodges were, as he said in the Metro article, working on something unique and interesting — evidently it was Hodges' idea to include James Bond's child in the story — and Boyle wasn't willing to had the script off to someone else. 
"I learned quite a lot about myself with Bond: I work in partnership with writers and I am not prepared to break it up. We were working very, very well, but they didn't go down that route with us, so we decided to part company, and it would be unfair to say what it was because I don't know what Cary is going to do ... What John and I were doing, I thought, was really good. It wasn't finished, but it could have been really good. You have to believe in your process and part of that is the partnership I have with a writer. It is like someone coming and saying, 'Hey, we are going to give you a different editor.' Those fundamental partnerships are vital."
This wasn't the first time Boyle was burned by the blockbuster machine. In 2000, he made a film called "The Beach," a drama about an American (Leonardo DiCaprio) who attempts to assimilate, but ultimately ends up ruining, a pastoral communal idyll on a tropical island. As pointed out in Esquire, when working on a much larger production than he was used to, he felt like a vestigial part of a studio machine. 
Now that he knows what's what, would Boyle ever try his hand at James Bond again? Boyle's answer was a succinct, "I don't think so."