7 Actors We'd Rather See Playing Reed Richards In The MCU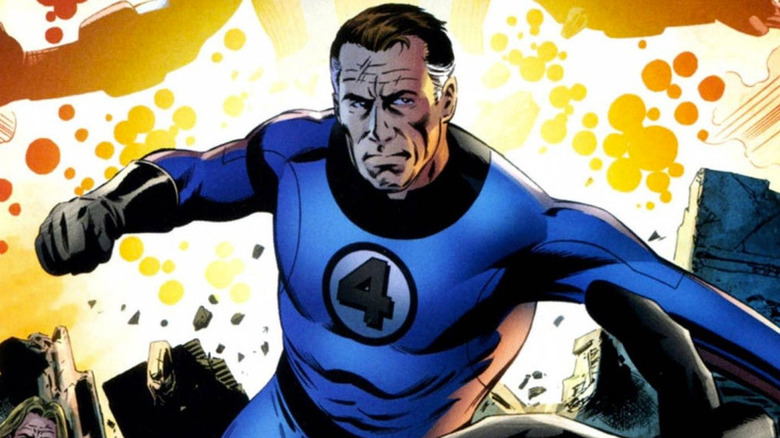 Marvel Comics
This post contains spoilers for "Doctor Strange in the Multiverse of Madness."
The Marvel Cinematic Universe, for better or worse, finally has its Mister Fantastic. After years of dueling fan wishes and campaigns, John Krasinski (of "The Office" and "A Quiet Place") has emerged victorious as the smartest — and stretchiest — man in the world, Reed Richards. His fleeting cameo in "Doctor Strange in the Multiverse of Madness" was definitely a long time coming for fans of Marvel's first family, but for others, the choice feels like fan service gone too far. It's no secret that Marvel enthusiasts can be a bit, well, assertive. It was their passion (and their grasp on Deepfake technology) that helped make Krasinski the most popular choice for the role of Reed Richards. But whether the studio chose to cater to these demands after all this time, or the rumors of Krasinski's MCU debut were true from the get-go, it's hard to get behind such a safe choice, especially knowing there were more interesting names to choose from.
John Krasinski's Reed Richards is likely here to stay. It'd be weird (not to mention confusing) if another actor were to step into the role for the forthcoming "Fantastic Four" reboot, even if "Spider-Man: No Way Home" allowed the idea of different versions of the same character to be portrayed by different actors in the MCU. But that doesn't mean we can't hold out for a different hero anyway. Let's take a look at seven actors who are just as worthy of being Reed Richards.
Rahul Kohli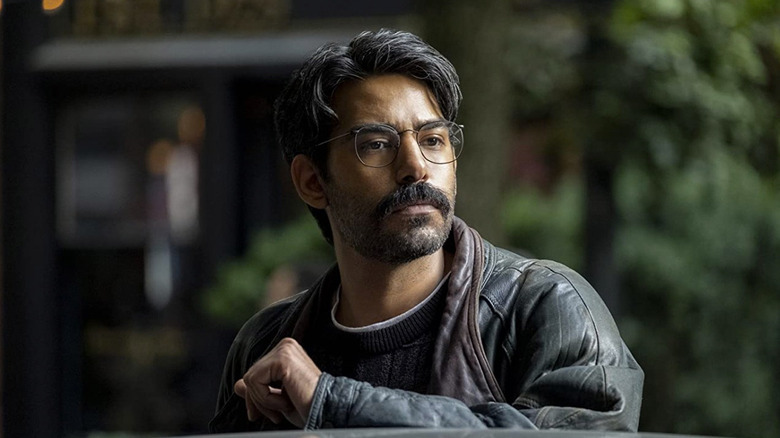 Netflix
If John Krasinski was the fans' first choice to play Reed Richards, then "Midnight Mass" star Rahul Kohli was a very, very close second. Apart from whatever physical resemblance the actors share, it's not hard to imagine Kohli slipping into Richards' bright blue jumpsuit. Kohli's played into the joke on more than one occasion, even suiting up "as John Krasinski as Reed Richards" for Halloween in 2021.
Kohli hasn't been shy about his desire to star in any Marvel project, but there's something about Reed Richards that feels like a perfect match for the actor. He's got the humor to make the character's zanier quirks sing. Plus, he's a proper nerd in real life — not that it's a requirement for the character — and he's certainly got the depth to inform Reed's struggle as a burdened hero.
Freddie Prinze Jr.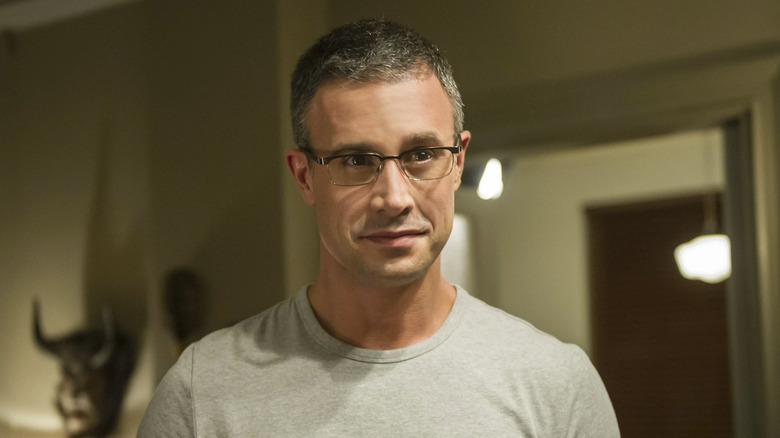 20th Century Fox
Let's be honest with ourselves for a second: a big draw to Krasinski's casting as Reed Richards is the possibility of his real-life wife, Emily Blunt, portraying Sue Storm (aka the Invisible Woman). Blunt has been pretty, well, blunt about her interest — or lack thereof — in the role, so their husband-wife MCU team-up probably isn't happening (...or is it?). That said, there's always Freddie Prinze Jr., whose own off-screen relationship with Sarah Michelle Gellar adds a fun layer to their collaborations on film and TV.
Of course, the success of Prinze's Mister Fantastic wouldn't hinge exclusively on the Gellar's participation. The actor has the fatherly charisma needed to lead the Fantastic Four, and the grit to take on Reed's broodier inclinations. If the "Fantastic Four" film ends up dipping into the dark territory of recent comics, Prinze would've been a great choice for it.
Chris Pang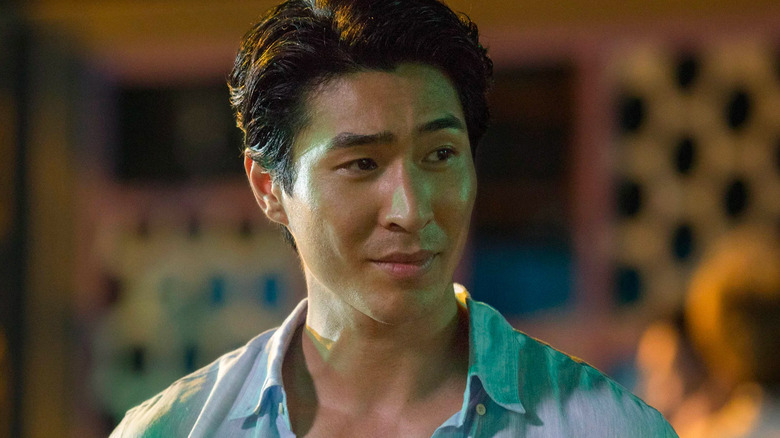 Warner Bros. Pictures
When it comes to fan-casting, sometimes it's about a vibe — and Aussie actor Chris Pang is frankly off the charts. Pang is probably most recognizable for his roles in "Crazy Rich Asians," "Palm Springs" or the "Charlie's Angels" reboot, but he was also a fan favorite to play the titular hero in "Shang Chi and the Legend of the Ten Rings" a few years back. Though that role eventually went to Simu Liu (and clearly for good reason), there's obviously room for another Asian hero at the table, so why not Pang?
Chris Pang would be a great choice for a younger Reed Richards. He embodies a sensitivity — not to mention a naïveté — that Ioan Gruffudd once harnessed for his own Mister Fantastic. Of course, the goal is always to bring a fresh perspective to a well-known character, but there's no doubt that Pang could deliver on that front too. Plus, after supporting turns in so many recent blockbusters, he deserves a shot as a leading man.
Alfred Enoch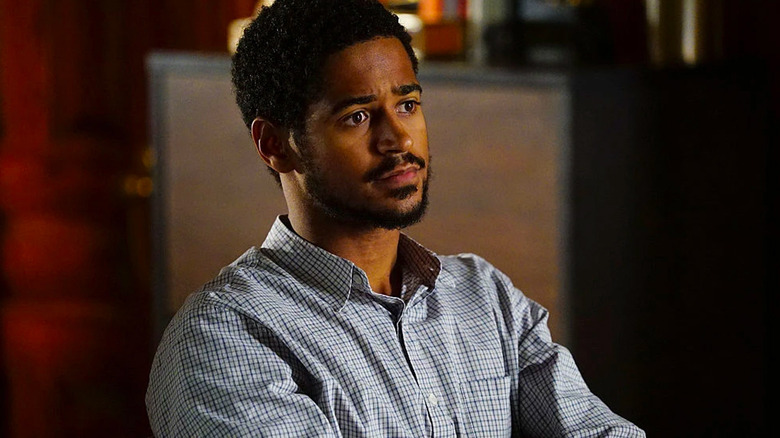 ABC
In terms of potential leading men who deserve more love (and more roles), Alfred Enoch is right up there with Pang. If you're a fan of the Wizarding World, you might recognize him as Dean Thomas, one of very few Black characters in the "Harry Potter" franchise. If you're a Shondaland fan, you might also recognize him from "How to Get Away With Murder," or maybe even the head-spinning sci-fi epic "Foundation."
The point is, Enoch's been around, if not criminally under the radar, and he's well overdue for some mainstream recognition. Marvel films aren't all about recognition, of course; he'd also just make a fantastic (excuse the pun) Reed Richards. He's got the boyish charm and the soulful inner turmoil down pat, and he also has a great grasp on science fiction and fantasy in general, something that "Fantastic Four" will definitely need from its cast. Plus, I just love the idea of a guy who's already tall and lanky gaining powers that could make him inconceivably taller and lankier.
Dev Patel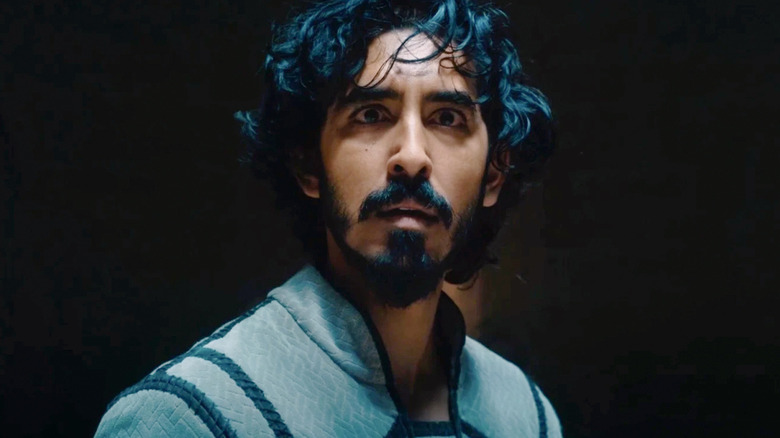 A24
The general attitude towards Dev Patel is that he ought to be in every movie, no matter what, so casting him as Reed Richards feels like a no-brainer. He may be chronically averse to big-budget franchise fare after the turmoil of "The Last Airbender," but Patel has always been total hero material. The warmth and the charm that he exudes makes him so gosh darn likable, even when emulating a less-than-likable character. He's played into detachment (in "The Wedding Guest"), and blind ambition (in "The Green Knight" and "The Personal History of David Copperfield"). His characters often make selfish choices, and they're often caught in a dizzying journey to discover themselves no matter the cost. But we root for them anyway, just as we root for Reed.
Patel would have no trouble balancing endearing nerdiness with the cool-headed outlook of the Fantastic Four's leader. A character as complicated as Reed Richards should be played by someone you can always see the good in, and there's no one more capable than Dev Patel.
Tom Bateman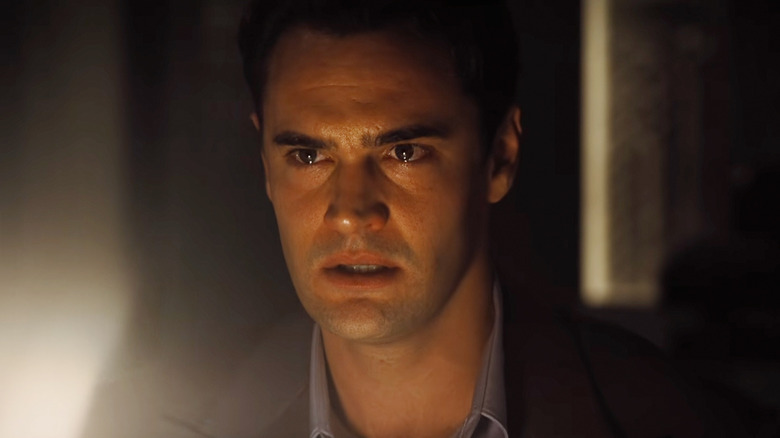 20th Century Studios
Lest anyone get the idea that I'm making a fuss about a white guy playing another canonically-white guy, I present Tom Bateman. Bateman is an English actor who's popped up in Kenneth Branagh's "Murder on the Orient Express" and "Death on the Nile," as well as the Netflix series "Behind Her Eyes." He's cut his teeth on period dramas like "Vanity Fair" and "Beecham House," where he pretty much mastered the role of the roguish guy with a tragic past who's always in the wrong place at the wrong time. He's downright compelling to watch on-screen, as much for his capacity to propel a mystery as he is for his A+ puppy-dog eyes. There's always something simmering beneath the surface with Bateman. And after (don't hate me) Krasinski's low-energy take on Reed Richards, I can't help but hope for someone with a just bit more intensity moving forward.
Bateman also bears a startling resemblance to John Krasinski. In another universe, they could be brothers. And if we're playing by multiversal rules, Bateman could easily step in as a younger, angstier variant of Krasinski's Reed Richards. The story writes itself, people!
John Cho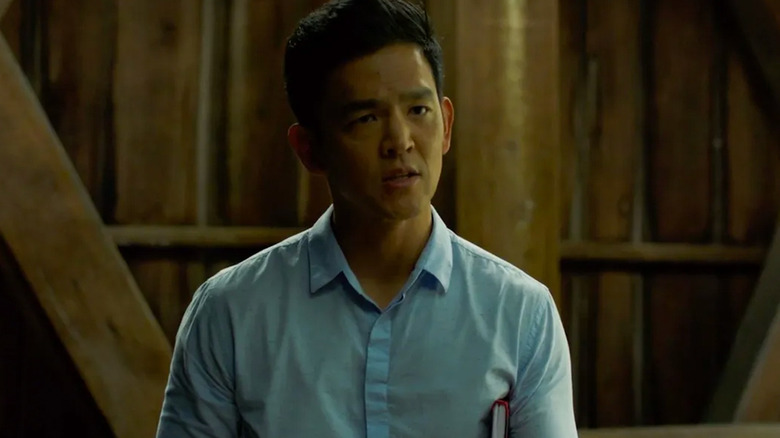 Ever since Jon Watts stepped down as the director of Marvel's "Fantastic Four" reboot, "Fast Saga" filmmaker Justin Lin has been a top choice to succeed him. Lin is known to bring his long-time collaborators into as many projects as possible — and if he's actually tapped to helm "Fantastic Four," who better to play his leading man than his "Better Luck Tomorrow" and "Star Trek Beyond" star John Cho?
Casting Cho in such an enigmatic role obviously comes with serious advantages. For one, he's stupid hot. He's also one of the most solid actors of his generation, and he's no stranger to a leadership role either (see the steely speech he delivered as Sulu in "Star Trek Into Darkness"). Reed Richards is a pretty complicated guy, but Cho's got the range to pull off all his virtues and vices. And after the untimely cancellation of "Cowboy Bebop," he deserves to be cast in everything.
Then again, Krasinski could still work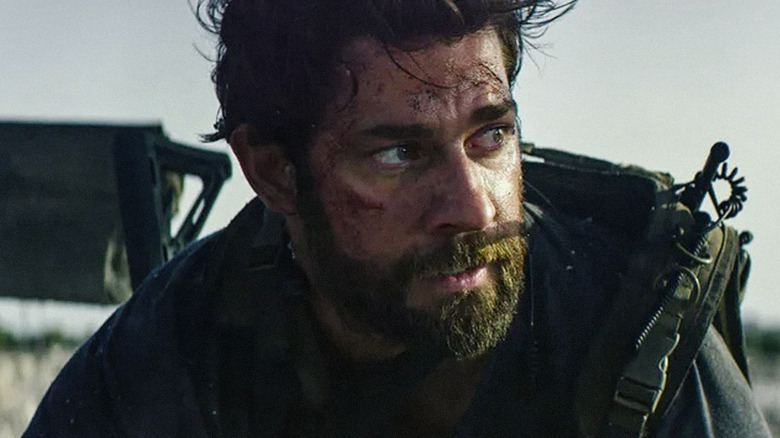 Paramount
Preferred candidates aside, it's not exactly fair to judge Krasinski's MCU future on his five-minute appearance in "Multiverse of Madness." Krasinski really isn't a bad choice by any means. He made the most out of his role, despite having very little to do, and there's definitely potential in his Reed Richards. In fact, it's entirely possible that he could really be the ideal match for the MCU moving forward. His world-weary performance does make sense for a post-"Avengers: Endgame" Reed Richards. And, in a heftier role, he could really make a memorable addition to the franchise.
Perhaps the higher-ups at Marvel Studios see something in Krasinski that we've yet to fully realize ourselves. Though the actor's long-term role in the MCU — and in the forthcoming "Fantastic Four" movie — hasn't been confirmed just yet, many fans are already anticipating his return. And if Krasinski really will be the face of the Fantastic Four moving forward, then he deserves the benefit of the doubt. There are worse ways to bring the superhero team back to the screen, after all.