It's Hard To Be Mad At Kenneth Branagh Winning An Oscar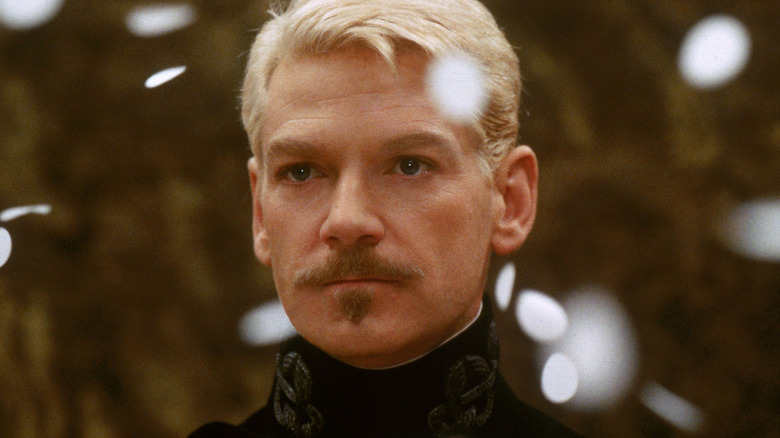 Sony Pictures Releasing
Kenneth Branagh received his first Oscar nomination 32 years ago for 1989's "Henry V," and the actor-director has finally won his first Oscar for Best Original Screenplay for his latest film, "Belfast."
Although "Belfast" was a surprising win — keeping in mind that the other contenders in the category included "King Richard," "Licorice Pizza," "Don't Look Up," and "The Worst Person in the World" — it is hard to be angry/disappointed about this win, considering how well-deserved it is within the context of Branagh's expansive, sweeping career. Branagh accepted the award while expressing his love for the "amazing city" of Belfast, where he spent his formative years:
"This story is the search for joy and hope in the face of violence and loss. We will never forget all of those lost in the heartbreaking, heartwarming, human story of that amazing city of Belfast on the fabulous island of Ireland."
Including "Henry V," Branagh has received eight Oscar nominations total, which include Best Live-Action Short Film for "Swan Song," Best Adapted Screenplay for his staggering adaptation of "Hamlet," and Best Performance by an Actor in a Supporting Role for "My Week With Marilyn." Branagh was also nominated this year for Best Director and Best Picture, categories won by "The Power of the Dog" (Jane Campion) and "CODA" (Sian Heder) respectively.
Acknowledging the legacy of a seasoned thespian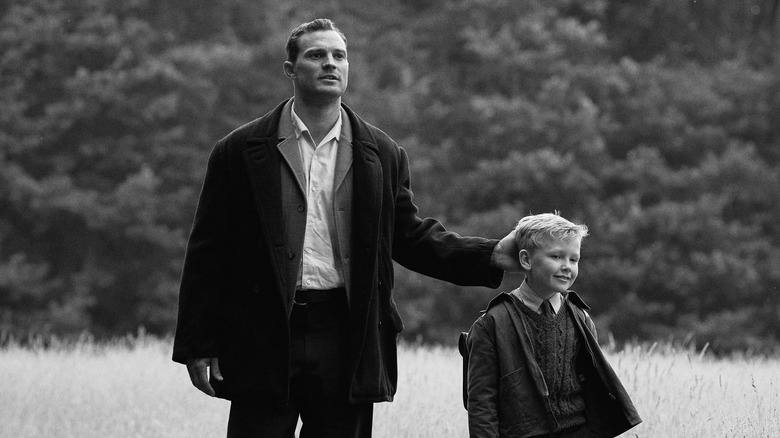 Universal Pictures
Branagh has always been a likable figure, flexible enough to take on a wide array of roles, be it in the form of dense, complex literary characters (Hamlet, Iago) or playing interesting, villainous figures, such as that of Andrei Sator in "Tenet." Branagh's legacy of directing spans decades, starting with notable Shakespearean adaptations, followed by 1991's "Dead Again" and "Mary Shelley's Frankenstein" (1994). Branagh returned to big-budget directing with "Thor," and then went on to make the film rendition of Mozart's opera, "The Magic Flute," "Sleuth," "Murder on the Orient Express," and his most recent "Death on the Nile."
Branagh's range in terms of acting-directing remains unprecedented, and his directorial efforts have been finally acknowledged by the Academy via his Oscar win for "Belfast," which is a semi-autobiographical rendition of his personal experience of growing up in the city during the Troubles in 1969 Northern Ireland. "Belfast" etches a world seen through the eyes of nine-year-old Buddy (Jude Hill), and his experiences with his close-knit family as the world around him is plunged into turmoil. 
Branagh spoke at length about what the city stands for, and how Buddy's worldview colors his reality (via Creative Screenwriting):
"It's [Belfast] symbolic of the idea of home which is part of the Irish DNA. It's primacy as your formative home will never diminish. Belfast is a muscular town with masculine architecture, but also coupled with poetry and a softer, creative look at life. It was commerce and the arts smashing up against each other...[The film's tone is] heightened realism, although some scenes are naturalistic. Buddy's imagination is only lit up by the movies and the drama and the high stakes of the revolution that turns his street into a war zone."
Brannagh winning an Oscar was long due, especially when keeping his immense contributions to the medium in mind — after all, it's vital to grant credit where it's due.