Dollface Axed By Hulu After Two Seasons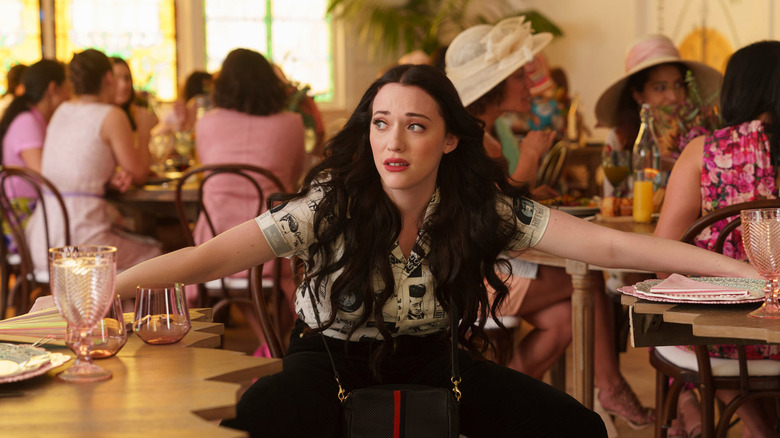 Hulu
The good news is that you won't have to wait another two years for the next season of "Dollface," but the bad news is that "Dollface" is canceled. That's right, according to TVLine, the feminist comedy series starring Kat Denning has been cut from the Hulu lineup following its recent second season. Considering reviews for the second season seemed less positive than the first, which aired in 2019, I'm not too surprised. Although Dennings' previous show "2 Broke Girls" ran for what felt like an eternity, so you never know what's going to happen in the entertainment industry.
"Dollface" told the story of Jules (Dennings), a woman nearing her 30s whose life changes when her long-term boyfriend breaks up with her and she realizes she's been ignoring her female friends throughout the duration of their relationship. Through the first season, Jules attempts to reconnect with her friends, while the second season has each of them weathering love, friendship, and workplace drama during the pandemic. Besides Dennings, the show starred Shay Mitchell ("Pretty Little Liars"), Brenda Song ("The Suite Life of Zack & Cody"), and Esther Povitsky ("Crazy Ex-Girlfriend"), as her main friend group, although season 2 added a bevy of new guest stars, including Lilly Singh ("Bad Moms"), Jayson Blair ("Brand New Cherry Flavor"), Corinne Foxx ("47 Meters Down: Uncaged"), and Luke Cook ("Chilling Adventures of Sabrina").
Hulu breaks up with Dollface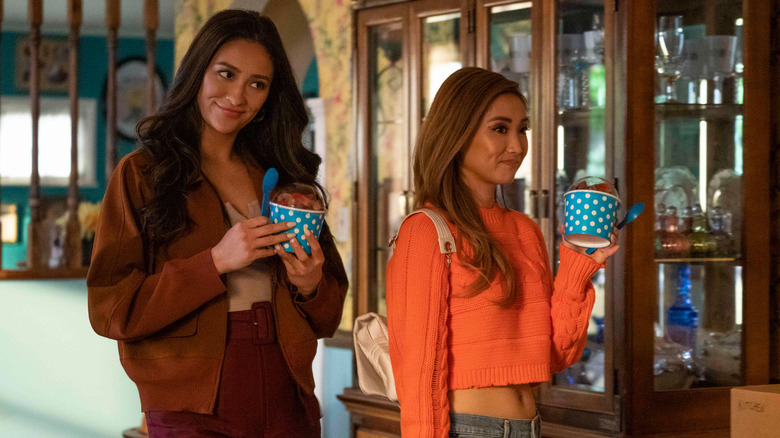 Hulu
Season 2 of "Dollface" only dropped on February 11, 2022, so the turnaround time on this decision has been relatively quick. While you can never know the exact combination of issues that could cancel a show, it does sound generally like season 2 didn't live up to the fun and socially conscious comedy that earned the first season positive reviews. Plus, working the pandemic into your TV show plotline is a gamble. I know I personally find it kind of off-putting when TV shows try to focus their plots around real-world events, and with so many shows and movies attempting to tackle the pandemic well (and very few, if any, getting it right in my opinion), it's not even a unique move. 
We're all living through the pandemic every day, why would we want to watch a watered-down version of it on TV?
All of that aside, if you're a fan of "Dollface," my heart goes out to you. Watching as your favorite TV show gets abruptly canceled is a specific kind of pain, and I hope you're chasing that pain with your comfort TV show of choice. Getting invested in TV is truly just like falling in love; the highs are high and the lows are low, but you'd rather it happen at least once than never at all.