Dollface Season 2: Release Date, Cast, And More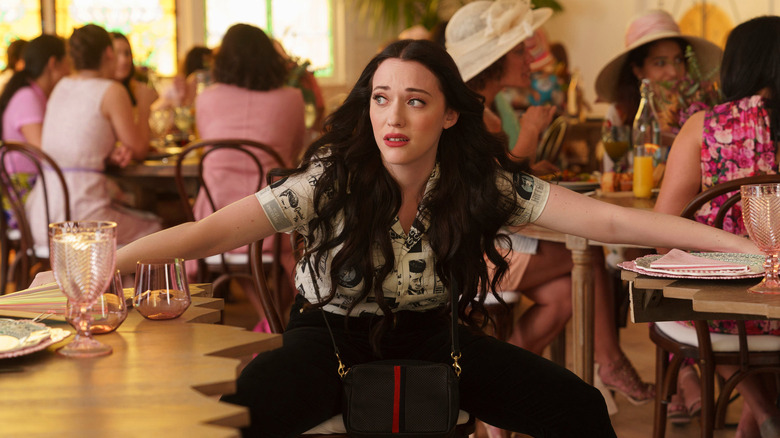 Clubhouse Pictures
(Welcome to ...And More, our no-frills, zero B.S. guide to when and where you can watch upcoming movies and shows, and everything else you could possibly stand to know.)
Over two years after the premiere of its pilot episode, Hulu's "Dollface" series has finally offered a premiere date for round two. The comedy series, about a young woman rekindling her support system in the wake of a breakup, is a shrewd study of millennial women featuring a welcome return to form for its star Kat Dennings, who recently wowed as Darcy Lewis in Marvel's "WandaVision" series. Back in January of 2020, the streaming giant renewed "Dollface" for another season, but production was affected by the pandemic (as most other projects were), and shooting didn't occur until the summer of 2021. Now, Hulu will drop all ten episodes of its second season in February of 2022 on a Friday: the perfect time to crack open a bottle of cabernet and connect with the girls. Here's what we know about the second season so far.
Dollface Release Date and Where To Watch It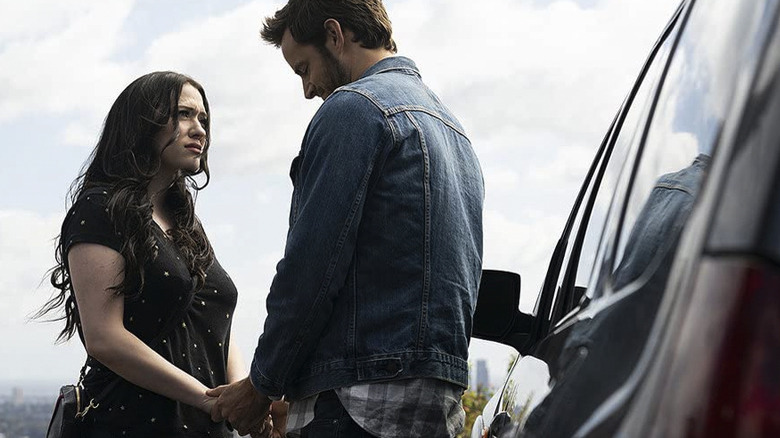 Clubhouse Pictures
The second season of "Dollface" drops on Hulu on February 11, 2022, where you can tune in to see the misadventures on life and love of the awkward, unlucky-in-love Jules. All ten episodes will premiere at once, making for a fine weekend binge watch at an average of thirty minutes per episode. Showrunner Jordan Weiss serves as executive producer alongside Dennings, Stephanie Laing, Margot Robbie, Brett Hedblom, Bryan Unkeless, Scott Morgan, and Nicole King, in tandem with production companies Clubhouse Pictures, LuckyChap Entertainment, and ABC Signature Studios. Melanie J. Elin and Michael Gray also produce.
What Is Dollface About?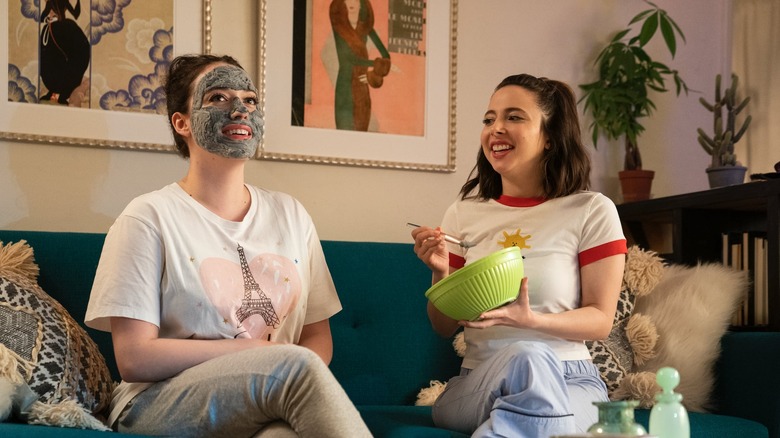 Clubhouse Pictures
Here is the synopsis for the show:
Dollface follows Jules (Kat Dennings), a young woman who – after being dumped by her longtime boyfriend – must deal with her own imagination in order to literally and metaphorically re-enter the world of women, and rekindle the female friendships she left behind.
Dennings plays a tech-savvy web designer named Jules Wiley, who learns the importance of the community of women after her boyfriend Jeremy (Connor Hines) tells her over breakfast that he doesn't love her anymore. In a fully relatable situation, Jules has lost herself in her previous relationship, and her friendships went on the back burner in the meantime. Jules is tasked with repairing old friendships, cultivating new ones, and navigating the ins and outs of being single in the modern world. (One season 1 episode concerns itself with the social media faux pas of accidentally liking an ex's photo on Instagram.)
Season 1 concludes with a display of the best kind of sisterhood. At Ramona's wedding (you'll recall, she is the sister of Jules' ex Jeremy, and she's played by Shelley Hennig), Jules reconciles with Madison, burying the hatchet on their beef and linking up with an all-woman artist collective before publicly outing Colin as a cheater (played by Goran Visnjic, Colin is both Madison's older boyfriend and Celeste's husband — until the house of cards comes tumbling down, of course) and driving west in Ramona's wedding car.
Season 2 of the series follows Jules and Co. as they head towards their 30s in a pandemic/post-pandemic world. The synopsis:
Having successfully reunited with her friends (played by Brenda Song, Shay Mitchell, and Esther Povitsky), Jules must now balance keeping their group together as the women navigate work, love, and a deeper relationship with each of themselves.
Dollface Cast and Crew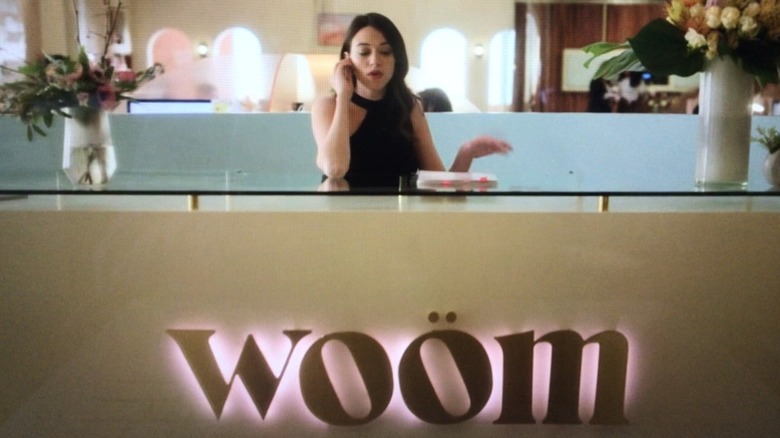 Clubhouse Pictures
Season 2 of "Dollface" sees the return of Dennings as Jules, alongside Brenda Song, Shay Mitchell, and Esther Povitsky as her cadre of friends Madison, Stella, and Izzy, respectively. Newcomers arrive in the form of Jayson Blair ("Good Trouble") as a new love interest for Povitsky's Izzy; Lilly Singh in a recurring role as a queer bar owner who gets entangled with Stella; Corinne Foxx ("47 Meters Down: Uncaged") will play a music mogul's daughter who reappears from the girls' past and crafts a new friendship with Madison; and finally Luke Cook ("Chilling Adventures of Sabrina") will fill an unknown recurring guest star role.
Season 2 of "Dollface" premieres on Hulu on February 11, 2022.