West Side Story's Ariana DeBose Joins Westworld Season 4 In Recurring Role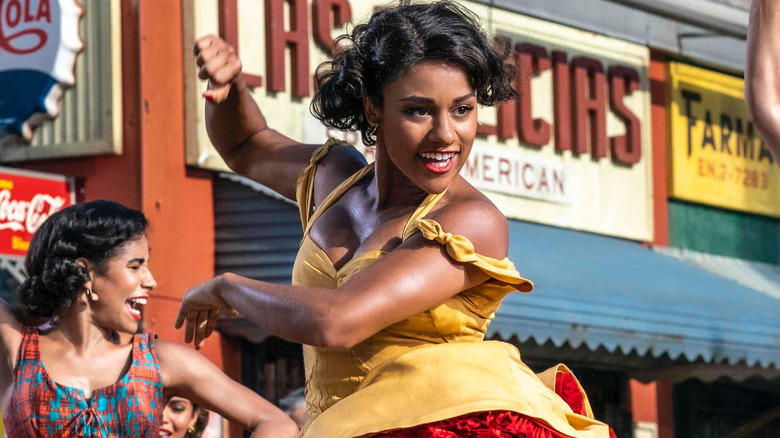 20th Century Studios
After a stellar freshman season and two subsequent seasons of tedious, convoluted storytelling, I've come to accept I'm only really watching "Westworld" for the vibes at this point. Honestly, I enjoy Lisa Joy and Jonathan Nolan's HBO series for the same reasons I dig the film "Tenet" (which, tellingly, was directed by Nolan's brother, Christopher Nolan): They're both overly ambitious sci-fi works that don't know what to do with all the big ideas they're juggling, and often tangle themselves up in knots trying to remain a step ahead of their viewers. But dangit if they aren't trying their hardest to blow your mind, and I respect that.
Viewing the new teaser trailer for season 4, it's comforting to see the show hasn't lost its knack for fashionably cryptic visuals, be they shots of couples ballroom dancing in a ghostly manner (just when I thought I was done thinking about "Carnival of Souls"), people covered in blood, or what seems to be a motif involving insects. The video also highlights the many actors reprising their roles from "Westworld" seasons past, not least of whom is Evan Rachel Wood as Dolores Abernathy (back from the dead yet again). As it turns out, however, Dolores and company will be joined in season 4 by a promising new addition in the form of Oscar-winner Ariana DeBose.
First look at Ariana DeBose on Westworld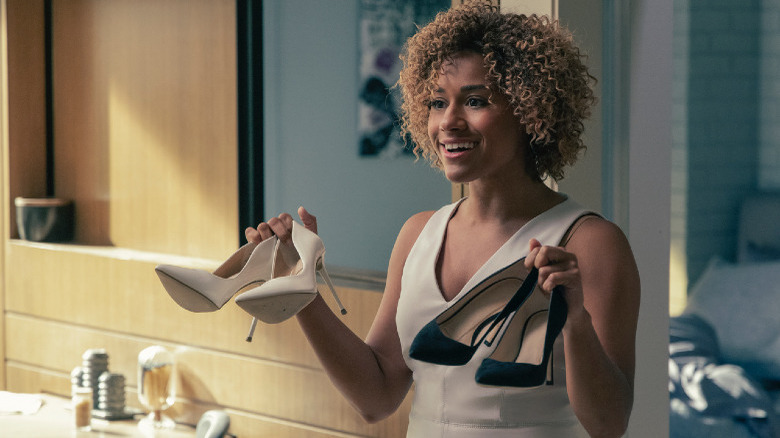 HBO
Along with releasing a first-look image of her character on the show (seen above), HBO has confirmed Ariana DeBose will serve as "a recurring guest star" in "Westworld" season 4. The actor is coming off her well-deserved Oscar win for playing Anita in Steven Spielberg's "West Side Story," having previously demonstrated her musical bonafides in the original Broadway production of "Hamilton" and on the Apple TV+ show "Schmigadoon!" She's also set to play a key role in "Kraven the Hunter," the next film in Sony's Spider-Man Universe.
The "Westworld" season 4 trailer offers a glimpse of DeBose on the show, but with little to no context, it's hard to make heads or tails of what her role will actually wind up being. The same could be said for the plot this season, which isn't helped by the fact that season 3 aired just over two years ago at the start of the pandemic (which is all a bit of a blur at this stage). From what I recall, season 3 ended with William, aka The Man in Black (Ed Harris), being killed and replaced by his own host, and Bernard (Jeffrey Wright) waking up at some point in the series' future (he was covered in dust, anyway). Those are far from the only big things that happened last season, but, like I said, I'm really only here for the vibes. So that will do for now.
Thandiwe Newton, Ed Harris, Jeffrey Wright, Tessa Thompson, Luke Hemsworth, Aaron Paul, and Angela Sarafyan join Evan Rachel Wood in the returning cast for "Westworld" season 4. The season will premiere on HBO and HBO Max on June 26, 2022.