Two Actresses Have Now Won An Oscar For Playing The Same Role In West Side Story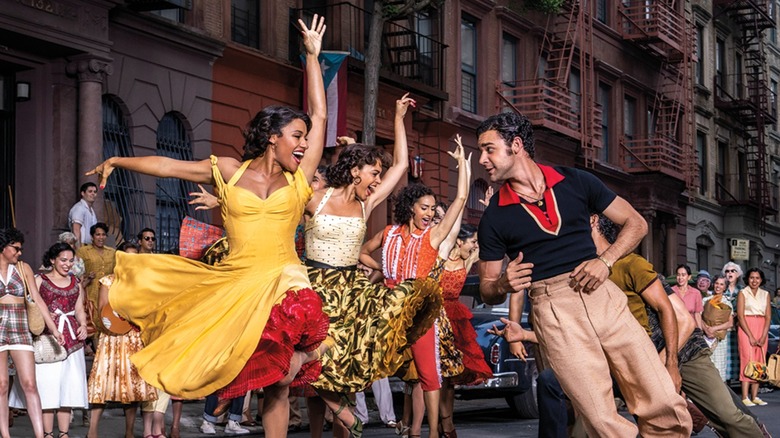 20th Century Studios
Ariana DeBose took home the first Academy Award of the evening, and in a beautiful twist of fate, she's the second person to do so for the same role. DeBose plays Anita in Stephen Spielberg's grand reimagining of "West Side Story." Rita Moreno, who originated the role of star-crossed lover Maria's best friend on screen in the 1961 film, also won Best Supporting Actress for the same role.
The role of Anita is a complex, emotionally loaded one. Though "West Side Story" is ostensibly the story of star-crossed-lovers, Puerto Rican Maria (Rachel Zegler) and white Jet gang member Tony (Ansel Elgort), Anita's supporting role encapsulates the story's themes of tragic violence and anti-immigrant racism. After she falls prey to violence instigated by the Jets, Anita makes a claim that tilts the love story full-throttle into its tragic finale.
Anita is the heart of West Side Story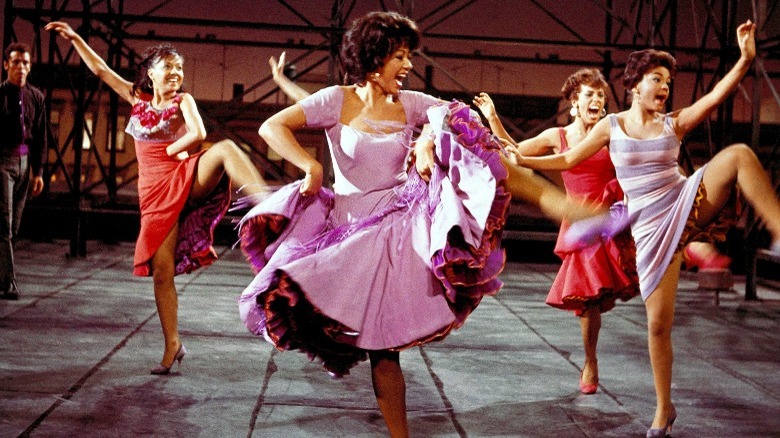 United Artists
DeBose beat out Kristen Dunst, Judi Dench, Jessie Buckley, and Aunjanue Ellis for the Best Supporting Actress trophy. She accepted her award graciously, taking to the stage to say that "dreams do come true and that's really a heartening thing right now." Moreno herself could be seen, eyes glistening, looking on from the audience. DeBose called filming "West Side Story" the "summer of a lifetime," and thanked Spielberg personally. "You're stuck with me now!" she told the filmmaker, which hopefully means we'll see the two collaborate in the future.
The actress also joins a small club of openly queer performers who have won major acting awards at the Oscars. She acknowledged the power of representation in her speech, saying that she is an "openly queer woman of color, an Afro-Latina who found her strength in art." After thanking her mother and loved ones, she ended her speech with a heartfelt encouragement, saying, "I promise you this, there is indeed a place for us."
The new take on "West Side Story," penned by playwright Tony Kushner, paid homage to Moreno by recasting her in the role of wise shop owner Valentina. The two actresses acted opposite one another, keeping the legacy of Robert Wise and Jerome Robbins' 1960s version alive while reinventing the age-old story for a new generation.
"West Side Story" didn't make a major splash in theaters when it premiered in December, in part because it played opposite Marvel juggernaut "Spider-Man: No Way Home." The film has had a warm reception since hitting streaming earlier this month, though, and is currently available to stream via Disney+.