West Side Story Box Office Is Not Music To The Film Industry's Ears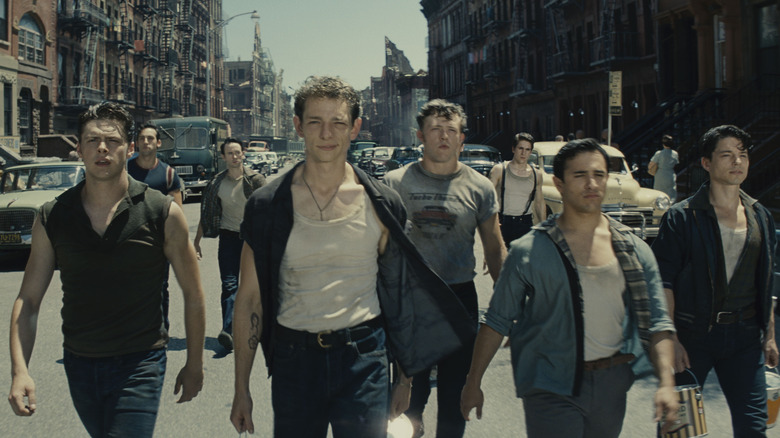 20th Century Studios
Steven Spielberg, arguably one of the greatest directors of all time, returned this weekend with a new adaptation of the classic musical "West Side Story." Described as a passion project, Spielberg spilled that passion all over the screen, and critics responded in kind. Unfortunately, audiences didn't turn out to see it, so much so that it is now likely one of the biggest bombs of the year. While it may have legs throughout the holiday season and through awards season, it got off to such a poor start that it's hard to imagine it will do what it needs to do to become even a modest success at the box office. It is a no good, very bad, ugly note for the industry at large, no matter how one wants to look at it. 
Let's have a closer look at the numbers, shall we?
West Side Story Bombs Very Hard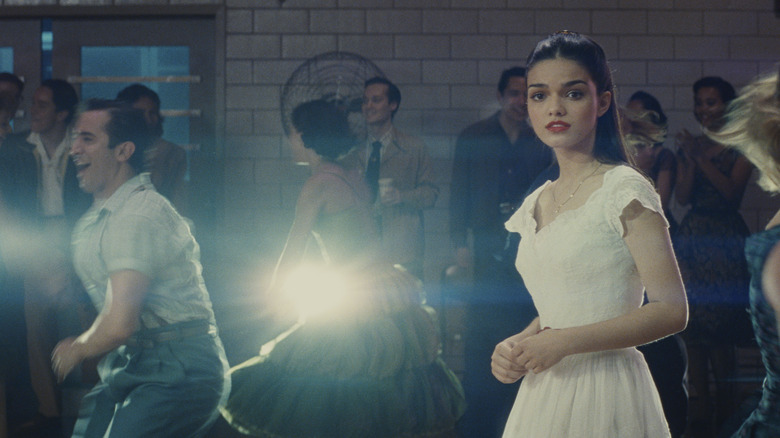 20th Century Studios
"West Side Story" did manage to top the box office this weekend domestically, taking in $10.5 million. That is the only good news, and quite frankly that's bad news overall, as it means it was another very quiet weekend for moviegoers. To illustrate how rough it was for the musical, Disney's "Encanto," an animated musical not based on any previously existing IP, came in second place with $9.4 million in its third weekend. And, to further drive home the point, "West Side Story" was playing in more than 3,700 theaters, whereas "Encanto" was on about 2,500. Ouch.
To make matters even worse, international audiences are not coming to the rescue here. In 37 markets across the world outside of North America, Spielberg's latest made only $4.4 million. That puts its total just below $15 million overall. Industry estimates, already tempered quite a bit, had been proposing/hoping that it would land around $30 million during that span. It's tough to find a good spin on this, that's for sure.
Tragically, if you're not a Marvel movie or a sequel in an established franchise, you're still having a difficult time finding an audience at the box office right now. Even if you're Spielberg taking on a classic tale such as this, debuting to rave reviews. If nothing else, it illustrates that the pandemic is still a major factor here. Whether or not moviegoer habits are temporarily altered, or will be altered in such a grim way from here on out, remains to be seen. Let's hope it's the former because cinema can't survive on superhero movies and horror franchises alone.
Big Budget, Big Gamble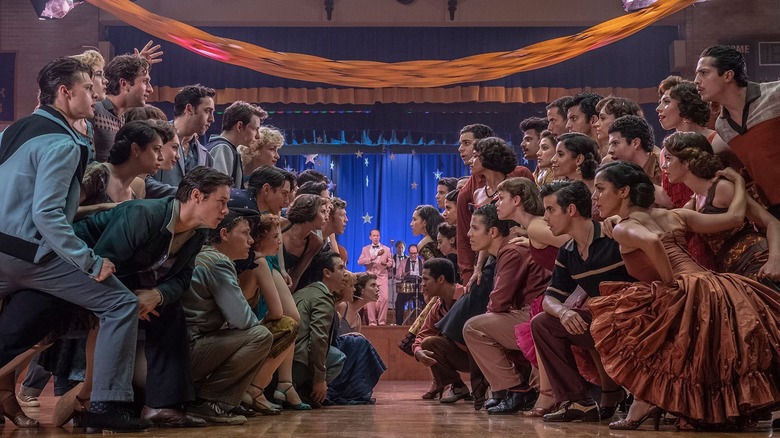 20th Century Studios
Pandemic notwithstanding, "West Side Story" was always going to be a gamble, even with Spielberg behind the camera. It was produced by 20th Century Fox before the Disney merger and was originally supposed to come out a year ago. Then the pandemic happened. The year-long delay likely helped, but clearly not that much. The biggest problem here is that this movie was wildly expensive, with a $100 million budget, and likely at least as much for marketing. You'd probably need to make somewhere in the neighborhood of $300 million to be considered a success at that level.
Even before the pandemic, only a few live-action musicals not based on Disney properties had ever made that kind of money. "Mamma Mia!" ($606 million), "La La Land" ($446 million), "Les Miserables" ($441 million), and "Grease" $396 million are a few prominent examples. More often than not, outside of the golden age of Hollywood, musicals not made by Disney, especially live-action ones, are a tough sell to audiences. It certainly doesn't help that this new incarnation of "West Side Story" didn't feature any A-list stars leading the way, outside of the legendary Rita Moreno returning. And one of its biggest stars, Ansel Elgort, was dealing with sexual misconduct allegations that certainly didn't help matters.
While the pandemic cannot be ignored right now, I have my doubts about giving the green light to a $100 million musical with a lack of A-list stars and expecting it to be a breakout hit. Other musicals such as "In the Heights" ($43 million worldwide) "Dear Evan Hansen" ($18 million worldwide) also fell flat this year. To be fair, "In the Heights" was met with quite a bit of acclaim, whereas "Dear Evan Hansen" was not. In any event, "La La Land" may have been a lightning-in-a-bottle situation, not a new emerging trend. The big movie musical may be dead for a while.
Nearing the $400 Million Club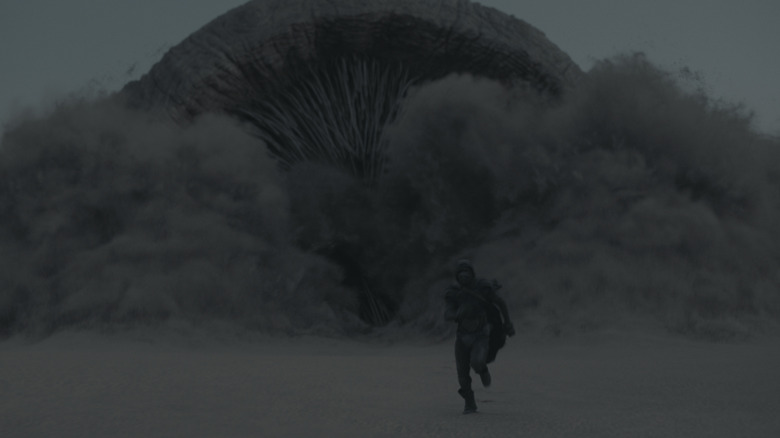 Warner Bros.
In less depressing news, a pair of movies are now nearing the $400 million mark. Marvel's "Eternals" took in another $3.1 million putting it at $395 million globally. It may have to limp its way there, but it should get to $400 million, saving it from being a full-blown disaster by Marvel standards. Its $200 million budget is the big issue.
Elsewhere, "Dune" has kept going somewhat quietly, taking in $857 thousand domestically this weekend, now sitting at $389 million. It will be a tall order to get the adaptation of Frank Herbert's classic sci-fi novel past $400 million, but with an awards season push, it just might be able to get there.
And the Rest...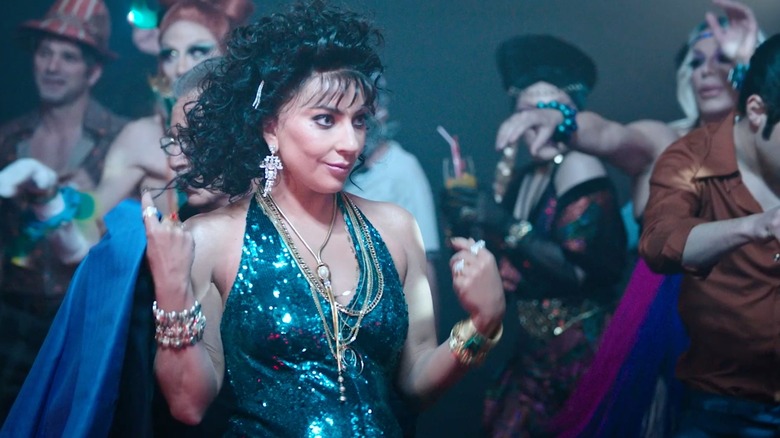 MGM
It was a pretty quiet weekend, all things considered. "Ghostbusters: Afterlife" continued to hold well, dropping 31.5% in week four, taking in $7.1 million. It now has a rock-solid $112 million domestic haul against a $75 million budget. The problem here is that it has only taken in $52.7 million overseas for a $164 million total. Still, if it can get to $200 million, it's probably a win for Sony.
"House of Gucci" has also held well enough, taking in another $4 million this weekend for a $93 million global total. It might be able to cross $100 million sometime next weekend. Ridley Scott's latest still has a long way to go, given its $75 million budget, but it's far from a total disaster when grading on the COVID curve, and if it gets some Oscar love, that could help.
"Resident Evil: Welcome to Raccoon City" fell to the six spot, taking in just $1.6 million in its third weekend, with a $30 million global haul. Not great news for Sony on that one. Circling back to "Encanto," it has passed $150 million worldwide. It will be streaming on Disney+ come December 24 though, which will surely decrease its hold beyond the holiday. But if Disney is looking at this as partially a streaming play with a shorter theatrical release, that's not too bad.
Looking ahead to this week, the box office will get a huge boost as "Spider-Man: No Way Home" looks to likely set a new pandemic-era opening weekend record, while Guillermo del Toro's "Nightmare Alley" hopes to not get lost in the superhero flow.