Nine Days Finally Let Benedict Wong Be Himself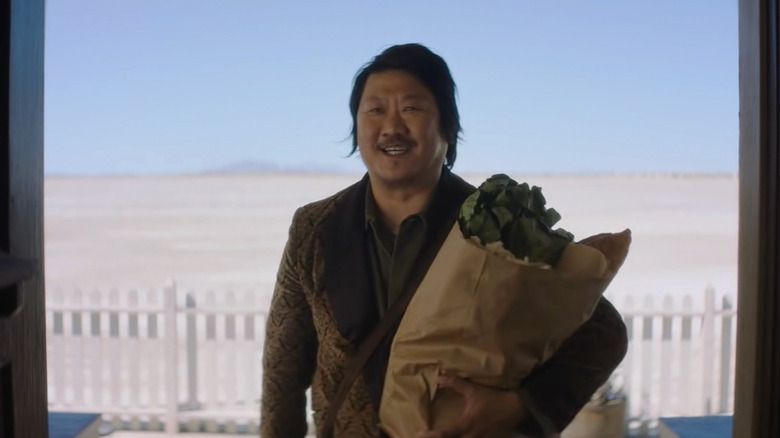 Sony Pictures Classics
There are certain actors that you'd never know are actually British until you hear them speak in real life. Marvel's Cinematic Universe employs a surprising number of Brits: to this day fans are shocked that Tom Holland, who plays the Queens-bred Spider-Man, was born in Kingston upon Thames. Then, of course, there's Benedict Cumberbatch — whose name alone is quintessentially British — but few fans are aware that his "Doctor Strange" co-star, Benedict Wong, also hails from across the pond.
Wong might be most recognizable as Strange's surly other half (who's also called Wong), but he's portrayed everything from a ruthless Mongolian ruler to a sensitive NASA scientist in his wide-ranging filmography. Most of his roles share a common thread: the General American accent that the actor adopts for a good chunk of his characters. He's occasionally able to slip back into his native dialect for projects like "The Personal History of David Copperfield" and "What We Do in the Shadows," but it wasn't until the 2020 film "Nine Days" that Wong was able to fully drop the charade for the very first time.
The human condition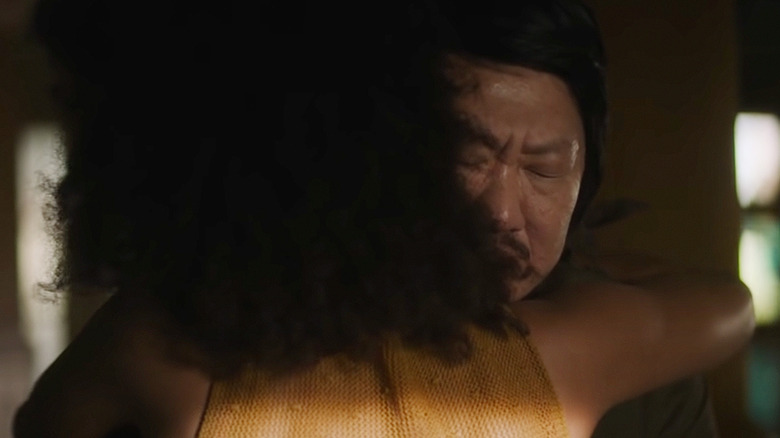 Sony Pictures Classics
In "Nine Days," Wong is Kyo, an unborn soul that assists Will (Winston Duke) in sending other unborn souls to Earth. The film marked the feature debut of Edson Oda, who developed the project as a means of exploring the essence of humanity. That essence is not so easy to distill in one fell swoop, so subverting expectations was important to the director — and he couldn't do it without the help of his diverse cast.
"When I first spoke to Edson in terms of what kind of direction he wanted to go with he said, 'I just want you to be you,'" Wong told We Got This Covered. "I tend to play a lot of different characters who are either East Asian or some kind of American," but Oda's film offered a chance for the actor to perform in his rarely-heard Mancunian accent. 
Not only that, but Wong was also able to portray a character he'd never gotten the chance to before:
"That's all I've ever wanted, you know, is to play myself. And it was really difficult trying to get gigs in Manchester back in the day, so I had to be other people, kind of play different roles until called upon ... and it kind of felt quite vulnerable, to be honest, because I've never really had a chance to do that. But here I am."
Wong injects an innocence and an optimism into the role of Kyo which can be really refreshing compared to his former film appearances. It's a testament to his range as an actor, for sure, but also to his dimensions as a human being. "Nine Days" was the culmination of 30 years of work for Wong, and the "sporadic" progress he's been building towards in that time. With his star on the rise, hopefully, it won't be his last chance to get introspective.