'Marco Polo' Trailer: Netflix Goes Epic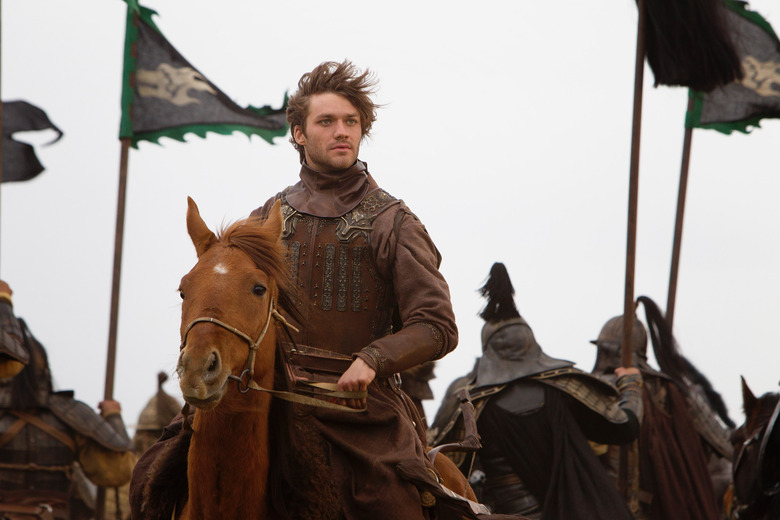 Netflix has a string of solid hits under its belt already, and now it's going bigger than ever with its latest series Marco Polo. And we do mean big. The 10-episode first season reportedly cost $90 million to make, and looks it. The vistas are stunning, the design details are intricate, and the sex and violence appear to be copious.
Italian actor Lorenzo Richelmy plays the famed explorer, who travels down the Silk Road from Italy to China in the 13th century. He finds himself in the court of Kublai Khan (Benedict Wong), where adventure and intrigue await. Watch the first Marco Polo trailer after the jump.
Marco Polo was created by John Fusco, writer of the Crouching Tiger, Hidden Dragon sequel also coming to Netflix. Kon-Tiki helmers Joachim Rønning and Espen Sandberg (Kon-Tiki) directed the first two episodes and serve as executive producers. Also on board are Dan Minahan (Game of Thrones) and Harvey Weinstein as executive producers. Joan Chen, Zhu Zhu, Remy Hii, Olivia Cheng, Claudia Kim, Uli Latukefu, and Tom Wu round out the cast.
The first Marco Polo trailer doesn't reveal much about the actual plot of the show, but it does just what a teaser should do — demand you pay attention, and then leave you eager to see more. We'll get the chance soon enough. All ten episodes of Marco Polo will debut on Netflix Friday, December 12 at 12:01 AM Pacific time.
Intrigue. Deception. Bloodshed. These are just some of the obstacles awaiting legendary explorer Marco Polo as he navigates the inner court of 13th century ruler, Kublai Khan. From the back alleys of Venice to the perilous Silk Road, from the opulence of the Imperial City to the battlefields of China, Marco Polo is an epic action-adventure, where cultures clash, blood is spilled, and lies are told...