The Morning Watch: Becoming Catwoman In The Batman, Behind The Scenes Of The Offer & More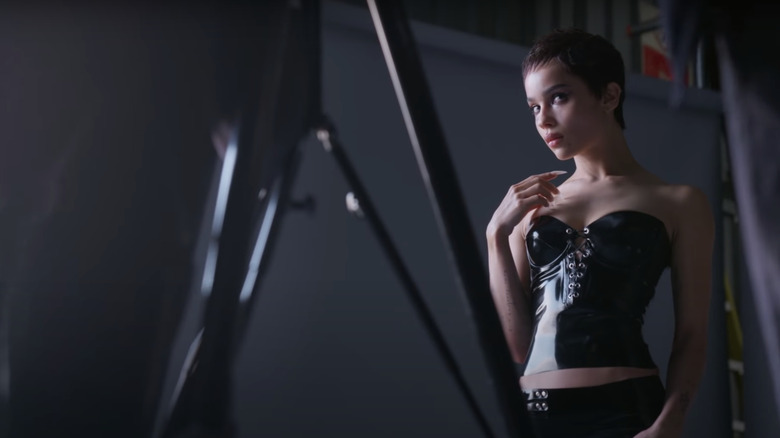 Warner Bros.
(The Morning Watch is a recurring feature that highlights a handful of noteworthy videos from around the web. They could be video essays, fan-made productions, featurettes, short films, hilarious sketches, or just anything that has to do with our favorite movies and TV shows.)
In this edition, Zoë Kravitz tells the world firsthand just how Selina Kyle found her own brand of justice as Catwoman in "The Batman." Plus, go behind the scenes of the new Paramount+ series "The Offer" and learn how this making-of story of "The Godfather" came to be. And finally, hear from some of the Generalists at Industrial Light & Magic on what it's like to truly be a human Swiss Army Knife in the world of movie making effects.
The making of Catwoman
First up, a Zoë Kravitz joins the illustrious gallery of actresses to play Selina Kyle aka Catwoman on screen, Warner Bros. has provided a behind-the-scenes look at how she got the job. Footage from her on-screen chemistry test with Robert Pattinson is shown, and it's clear from those test reads that Kravitz and Pattinson were going to be unstoppable. 
"We actually did screen test and we brought in different actors and Zoe came in and just stole it," said director Matt Reeves. "You could feel that drive, the need in her that was Selina Kyle." Reeves' version of Selina Kyle was inspired from a number of places, namely "Batman: Year One." Kravitz had a lot of input on the character and how she would be played and styled, making this video a must-watch for any fans of "The Batman."
An 'Offer' you can't refuse
"I knew only one thing about the making of "The Godfather," which was that Mario Puzo got into a fight with Frank Sinatra in Chasen's," ​​says "The Offer" writer and creator Michael Tolkin. "So I had five minutes and only had to fill in nine hours and 55 minutes more, and we'd have a show." While "The Godfather" is hailed as one of the greatest films ever made, enjoying a legacy of 50 years of brilliance, the film almost never happened, and "The Offer" is the telling of that story. 
In this edition of "Backstories," Paramount+ introduces us to the creative team behind "The Offer" and how they figured out how to tell the compelling story of just how difficult it was for "The Godfather" to actually get made, all while simultaneously holding the completed film up as the masterpiece that it is. How does a producer make a movie while having to battle the Hollywood studio system and the real-life mafia? "The Offer" is here to tell us exactly how.
A generalist of all trades
According to the definition provided by Industrial Light & Magic, a Generalist is "an artist that possesses a high degree of proficiency across multiple disciplines including modeling, lighting, texturing, shading/look development, FX, matte painting, animation, shot composition, and rendering." In the world of filmmaking, it's typical that a creative will fall into a preferred medium and work there for a majority of their career, but for Generalists, their preferred medium is all of them. 
Having a high degree of proficiency in a multitude of areas makes Generalists a vital part of the filmmaking process, as they can serve as bridges between different departments and the ultimate troubleshooters. Generalists frequently struggle to find work in the industry as it's much easier to market oneself under a specialty, but this video from ILM is a love letter to the unappreciated Generalists in the industry, and a showcase of why this role is so important in completing everything from "Star Wars" series to Marvel movies.