Space Force Has Been Canceled By Netflix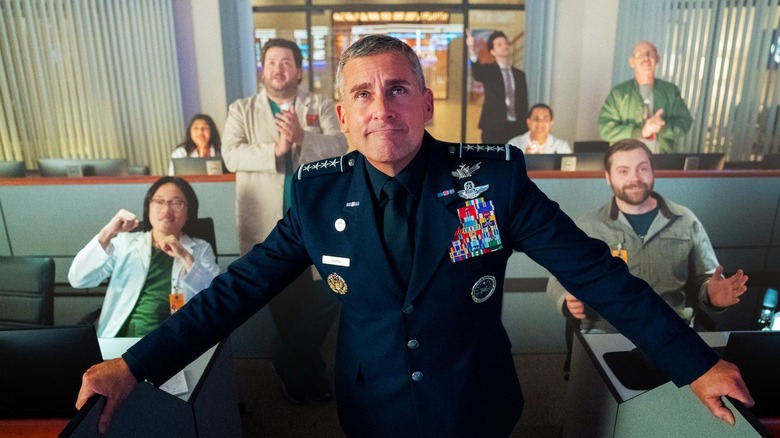 Netflix
I shall gaze sadly at the moon tonight, because, according to THR, the Netflix series "Space Force" has been canceled after two seasons. 
Look, I know it wasn't exactly "The Office," but I thought it was a whole lot of fun. If you haven't seen it, "Space Force" was the story of General Mark R. Naird (Steve Carell) and his crew. He was put in charge of the space program section of the government, but with little budget and a team that didn't really know what it was doing — and a family life that was a mess — Narid wasn't exactly thriving in his new gig.
The series also starred Lisa Kudrow (more so in the first season) as Mark's wife who is in jail and in a new relationship with one of the guards, Diana Silvers as his sort of struggling daughter Erin, Tawny Newsome as Angela, an astronaut who is the first person back on the moon, Jimmy O. Yang as Chan, assistant to the chief scientist, Ben Schwartz as social media liaison Tony who can't put down his phone, and John Malkovich as Dr. Adrian Mallory, the Space Force chief scientist.
At least we can have a rewatch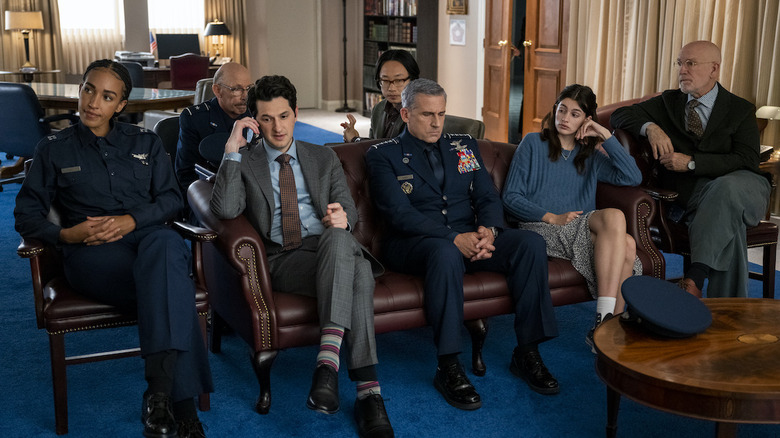 Netflix
The series was created by Carell and Greg Daniels ("The Office") and was inspired by the former President's order to create a space force as an arm of the military.
This is the latest in a week which has seen the cancellation of the Netflix series "Raising Dion" and "Pretty Smart." Whether or not this has to do with the Netflix loss of $54 billion overnight a little over a week ago or not, we don't know, but it's certainly coming at a time when Netflix is laying people off. Netflix does tend to cancel its original shows after the second season, so I'm not sure why I thought "Space Force" would be any different. 
I know it had a rough start with the first season trying to find its voice, but it was company for me during the pandemic, and I enjoyed it. The second season was pretty heartwarming, and I'm sad to see it leave the streamer. It was fun, which is what I want from my series right now. It was certainly more enjoyable for me than "Don't Look Up." (Fight me on that.) It was an expensive show, with Carrel getting about $1 million an episode, so I suppose it was only a matter of time. 
Either way, even if I'm the only one lamenting its loss, I will. At least I can do a rewatch.