Liam Hemsworth And Russell Crowe Teaming For Thriller Land Of Bad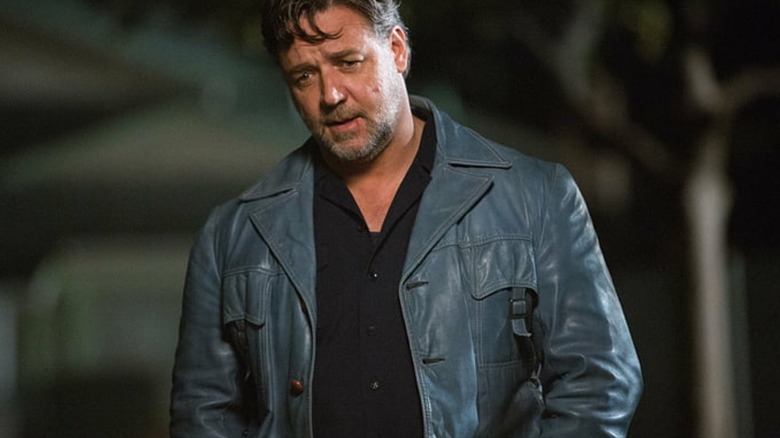 Warner Bros. Pictures
A new action-thriller, titled "Land of Bad," is on the horizon, with Russell Crowe and Liam Hemsworth set to star (via Deadline). The script for the upcoming project is being penned by David Frigerio ("The Signal") and Will Eubank ("Paranormal Activity: Next of Kin"), and the latter will also be directing the film. 
Crowe, who starred in acclaimed movies such as "Gladiator" and "A Beautiful Mind," will be assuming the role of an Air Force drone pilot named Reaper. As part of a Delta Force special ops mission that takes place in the Southern Philippines, Reaper has to act fast and race against time, as he only has 48 hours to undertake a high-risk rescue operation.
Meanwhile, Hemsworth, who is best known for playing the role of Gale Hawthorne in "The Hunger Games" tetralogy, will be playing an air controller who finds himself in the midst of a sticky scenario, with no tangible weapons for him to rely upon, except for his drone. While the plot for "Land of Band" sounds like a typical genre-offering, there might just be twists and turns compelling enough to raise the film above typical genre fare.
A(nother) special ops mission gone wrong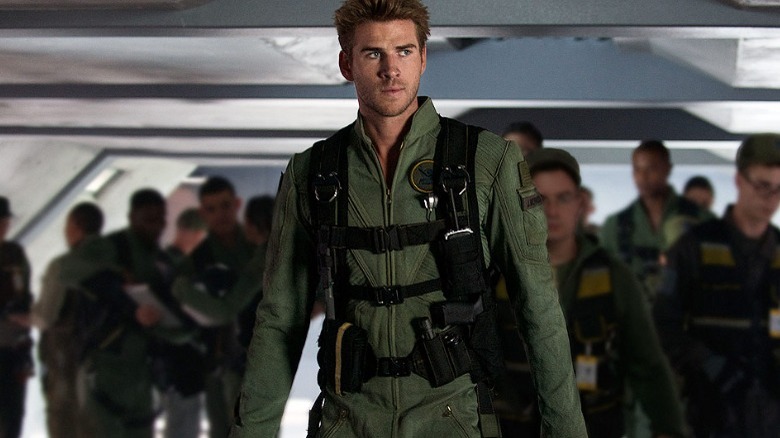 20th Century Fox
Sales for the action-thriller are set to be launched at the Cannes market by Highland Film Group (Smiley Face Killers," "Zone 414"), while principal photography is expected to commence in September this year. On the production front, "Land of Bad" is being produced by Broken Open Pictures' David Frigerio, along with Michael Jefferson and Adam Beasley. R.U. Robot and Highland FG are also financing the project, while John Stalberg and Cindy Bru are acting as executive producers.
Interestingly, Crowe has already teamed up with Hemsworth for his upcoming "Poker Face," a film he has directed himself, which is in the post-production stage at the moment. His upcoming projects include Taika Waititi's "Thor: Love and Thunder," where he is most probably be playing Zeus, as per the glimpses offered by the film's trailer. Meanwhile, Hemsworth is currently working on a project alongside Laura Dern, namely, Netflix's "Lonely Planet."
Highland CEO Delphine Perrier expressed their excitement over the project, which brims with "suspense and intrigue:"
"Will [Eubank] and David [Frigerio] have crafted a tense and compelling story full of suspense and intrigue. With Will at the helm, we are thrilled to be working with this uniquely talented filmmaker."
Further cast details or a release date for "Land of Bad" has not been revealed as of yet.