Superhero Bits: Its National Superhero Day, Doctor Strange 2 Has Already Made Bank & More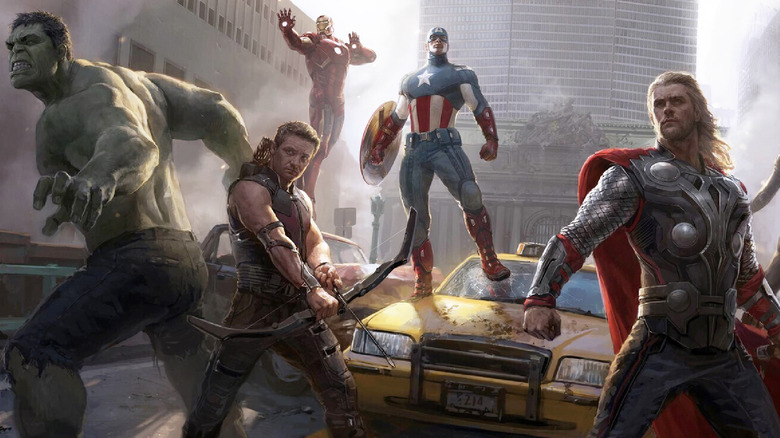 Marvel Studios
(Superhero Bits is a collection of stories, updates, and videos about anything and everything inspired by the comics of Marvel, DC, and more. For comic book movies, TV shows, merchandise, events, and whatever catches our eye, this is the place to find anything that falls through the cracks.)
In this edition of Superhero Bits:
Marvel and DC celebrate National Superhero Day.
"Doctor Strange in the Multiverse of Madness" advance ticket sales are huge.
Michelle Pfeiffer seems open to returning as Catwoman.
James Gunn had some input with the "Thor: Love and Thunder" script.
Watch The Flash season 8 'Death Rises' promo
Here is the official promo for the 12th episode of the eighth season of "The Flash" on The CW:
With a new Meta terrorizing the city, Joe (Jesse L. Martin) lends a hand to the local authorities, meanwhile Barry (Grant Gustin) gets an assist from Cecille (Danielle Nicolet) who helps to track the mass murderer.
Phil Chipera directed the episode, working from a story by Alex Boyd with the script by Arielle McAlpin and Dan Fisk.
Harley Quinn season 3 will have lots of guests stars promises Kaley Cuoco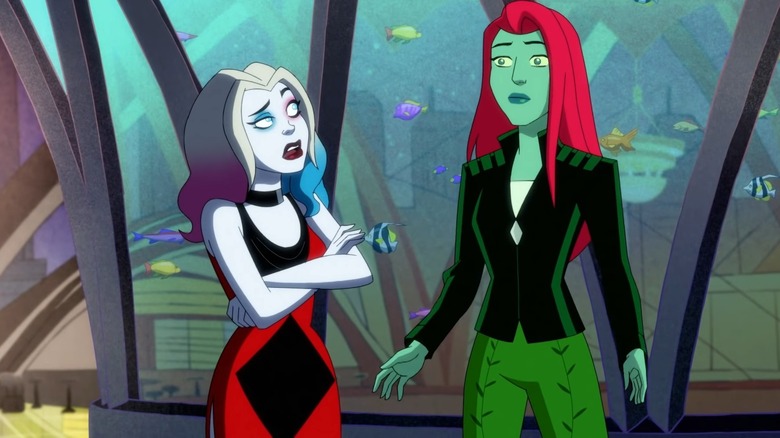 HBO Max
We still have to wait for "Harley Quinn" season 3 on HBO Max, but star Kaley Cuoco has provided a little bit of an update to the folks at TV Line. The actress promises that there will be "so much good stuff!" That includes a bunch of "brilliant" celebrity guest voices. She wouldn't go any further than that, but she assures fans that the new season is "great, it's ridiculous, it gets more and more insane." 
Cuoco also confirmed that Harley and Ivy are still together, adding, "They are living life, loving each other, fighting... Their relationship is the main focal point of this season, and it's hilarious and actually really, really sweet." While no release date has been set, the show is expected to return sometime this year.
Moon Knight's in-universe movie Tomb Buster gets a poster
Those who have been keeping up with "Moon Knight" will surely recall the movie that Oscar Isaac's character Marc Spector was watching during his childhood. The fictional movie is called"Tomb Buster," which seemed like sort of a low-budget companion to "The Mummy" or "Indiana Jones." Well, in keeping with the tradition of providing bizarre posters for this show, Marvel has released a poster with the VHS of "Tomb Buster" on it. That's right, it's not a poster for the fake movie but a poster for the show with the VHS on it. This show continues to be weird, and the marketing certainly follows suit. The finale of "Moon Knight" drops next Wednesday on Disney+.
Doctor Strange in the Multiverse of Madness ticket sales are big already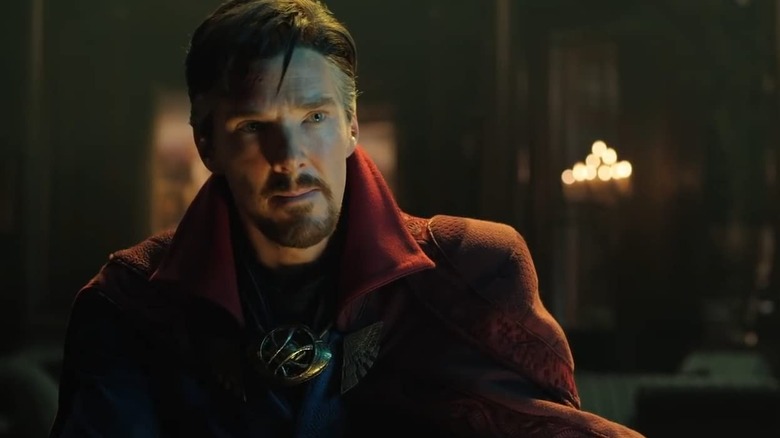 Marvel Studios
It shouldn't come as a surprise to anyone that "Doctor Strange in the Multiverse of Madness" is expected to have an absolutely massive opening when it arrives next week. But, as noted by Collider, Disney revealed at CinemaCon that the movie has already seen $42 million worth of pre-sales, which is an absolutely gigantic figure. This points to one of the biggest opening weekends at the box office since the pandemic began, likely only rivaled by that of "Spider-Man: No Way Home." If you haven't purchased tickets yet, now might be a good time to do so.
DC celebrates National Superhero Day with Nightwing's butt
It just so happens to be National Superhero Day, and as one might expect, DC Comics got on the action, just not in the way you'd expect. DC shared an image of Nightwing along with a cake that has his sculpted butt on it. The not-so-subtle idea being that one might refer to a juicy booty as "cake" these days, just like the youths. I won't spoil it, for those who wish to do some exploring, but the comments section is just about as fun as you might expect. Just A+ work from the DC social team here. No notes.
Thor: Love and Thunder had a bit of input from James Gunn
The Guardians of the Galaxy are going to play a prominent role in the upcoming "Thor: Love and Thunder." But the group is also set to return to the silver screen next summer in "Guardians of the Galaxy Vol. 3," not to mention the "Guardians of the Galaxy Holiday Special." So did anything have to be adjusted to make the pieces fit? A fan recently asked Gunn on Twitter whether or not he had any input on the "Thor" sequel's screenplay for that reason. Gunn simply replied with, "I asked for some things to be adjusted and they were adjusted." While we don't know what those things are, it's nice to know that Taika Waititi and Gunn were able to collaborate to their mutual benefit.
Michelle Pfeiffer is open to returning as Catwoman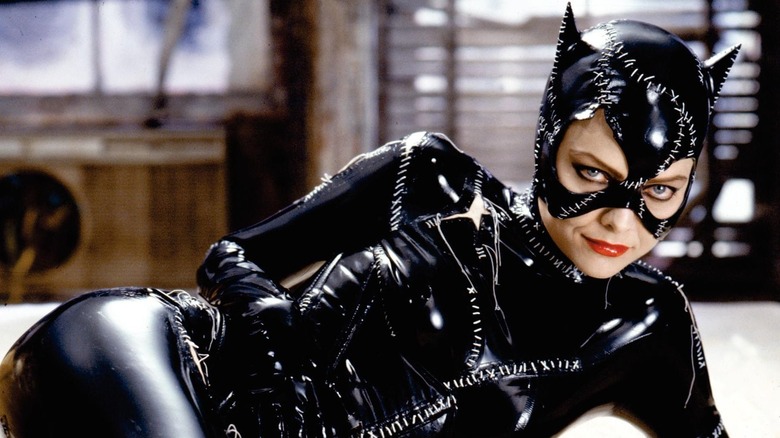 Warner Bros.
Michelle Pfeiffer played Catwoman in 1992's "Batman Returns," putting the skin-tight suit on once and only once. But with DC opening up the multiverse, and Michael Keaton's Batman returning in "The Flash," it seems more possible than ever that she could return as Selina Kyle. In speaking with The Hollywood Reporter recently, Pfeiffer didn't rule it out, saying, "It would depend on the context but, yeah, I'd consider it." It sounds like someone at DC/Warner Bros. might need to come up with some compelling context in a hurry. In the meantime, we'll get to see Pfeiffer back in the MCU next year for "Ant-Man and the Wasp: Quantumania."
Marvel celebrates National Superhero Day with Avengers concept art
Lastly, Marvel's UK and Ireland Twitter account also got in on the National Superhero Day goodness by sharing some concept art from 2012's "The Avengers." Aside from fitting the day in question, this also serves as an anniversary post, as the film that first proved the Marvel Cinematic Universe could truly be possible will be celebrating its 10th anniversary next week, with its original U.S. release taking place on May 4, 2012 (though it rolled out overseas a bit earlier). The artwork was done by Ryan Meinerding, who is still working at Marvel Studios to this day.