Mission: Impossible 7 Is Now Called Mission: Impossible – Dead Reckoning – Part One [CinemaCon 2022]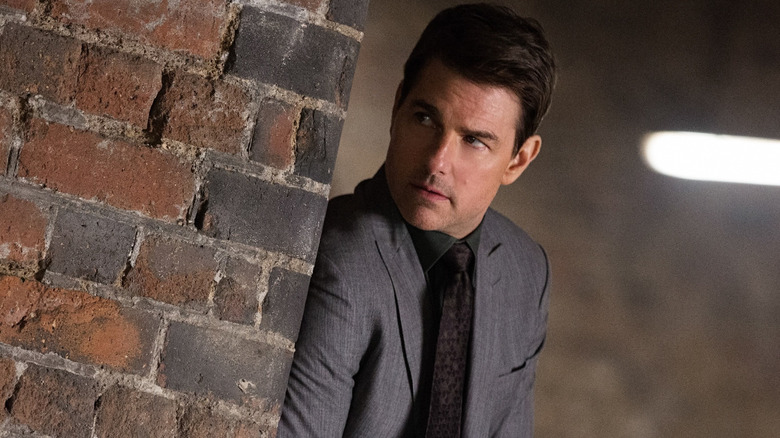 Paramount Pictures
The "Fast & Furious" movies aren't the only action franchise with a two-part finale in the works. Paramount used its panel at CinemaCon in Las Vegas to announce "Mission: Impossible 7" is now titled "Mission: Impossible – Dead Reckoning – Part One," with "Part Two" expected to serve as Tom Cruise's swan song on the franchise. (Assuming he doesn't kill himself along the way. No, seriously, this is a real concern for me.)
"Dead Reckoning – Part One and Two" are both being written and directed by Christopher McQuarrie, who took over as the series' helmer with "Mission: Impossible – Rogue Nation" in 2015. The original plan was to shoot the films back-to-back, but the pandemic prevented that from happening. What's more, the health crisis reportedly caused "Dead Reckoning – Part One" to skyrocket in cost, with its budget now said to be a hefty $290 million. Keep in mind, this doesn't include the future costs for marketing, which are bound to be substantial for a tentpole of this magnitude.
This time, it's dead serious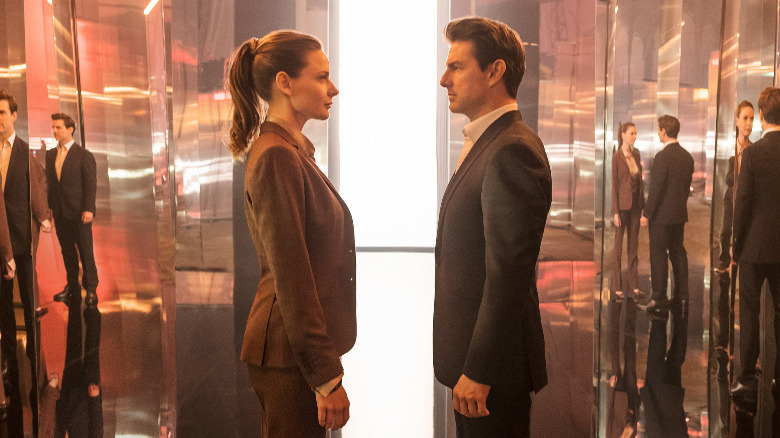 Paramount Pictures
Cruise will once again play IMF agent Ethan Hunt in "Mission: Impossible – Dead Reckoning – Part One," marking his seventh time bringing the death-defying secret agent to life on the big screen. Franchise mainstays Rebecca Ferguson (Ilsa Faust), Ving Rhames (Luther Stickell), and Simon Pegg (Benji Dunn) are also back, as is "Mission: Impossible – Fallout" addition Vanessa Kirby (the White Widow). The film will even see Henry Czerny reprise his role as the now-former IMF director Eugene Kittridge for the first time since the first "Mission: Impossible" movie released in 1996.
The "Dead Reckoning — Part One" cast will also feature several newcomers to the "Mission: Impossible" films, with Peggy Carter herself, Hayley Atwell, leading the way as one of the sequel's more mysterious characters. Pom Klementieff, who plays Mantis in the Marvel Cinematic Universe, is also starring in the movie opposite Esai Morales ("Ozark," "Titans") as the main villain. Rounding out the cast are Cary Elwes, Mark Gatiss, Indira Varma, Shea Whigham, Charles Parnell, Rob Delaney, Greg Tarzan Davis, and Lampros Kalfuntzos.
"Mission: Impossible – Dead Reckoning – Part One" opens in theaters on July 14, 2023.