Mission: Impossible 7 'Wrote The Book' On Covid Protocols, Says Simon Pegg [Exclusive]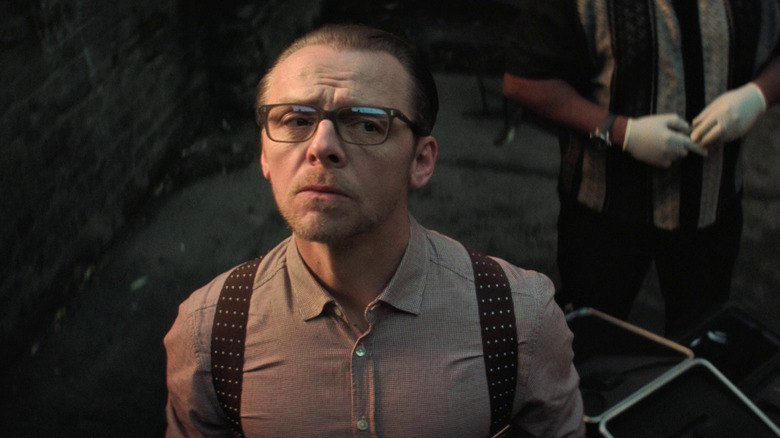 Paramount Pictures
"Mission: Impossible 7" is one of the many major film productions that has had to shut down and enforce strict health protocols due to the pandemic. The latest movie in the long-running, Tom Cruise-led (and #TomCruiseRunning) action franchise was originally scheduled to commence shooting back-to-back with "Mission: Impossible 8" in February 2020. However, Paramount Pictures abandoned that plan and it wasn't until September 2020 that cameras started rolling on just the first of the two sequels, "MI:7." After several stops and starts and a dozen crew members testing positive for COVID-19 at one point, production on "MI:7" finally wrapped a year later in September 2021.
/Film's Ryan Scott recently spoke with Cruise's co-star, Simon Pegg, about the upcoming Disney+ movie, "The Ice Age Adventures with Buck Wild," and since Pegg has been a "Mission: Impossible" regular longer than anyone now except Cruise himself and Ving Rhames, the conversation naturally drifted (like an ice floe) from Pegg's animated exploits to his live-action ones in "MI:7." Our full interview will publish soon, but here is what Pegg had to say about "MI:7" and its delayed follow-up, "MI:8": 
"In a way we're still shooting ['MI:7'] because we're now transitioning into episode eight, and there are still bits of seven we need to sort of finesse. It was hard work because we were supposed to start in Venice. We had to [put down our] tools for six or seven months and then eventually we got to Venice and Norway. And it was all very — I mean, our Covid protocols, I think, wrote the book going forward for the film industry."
'It Was All Very Carefully Managed'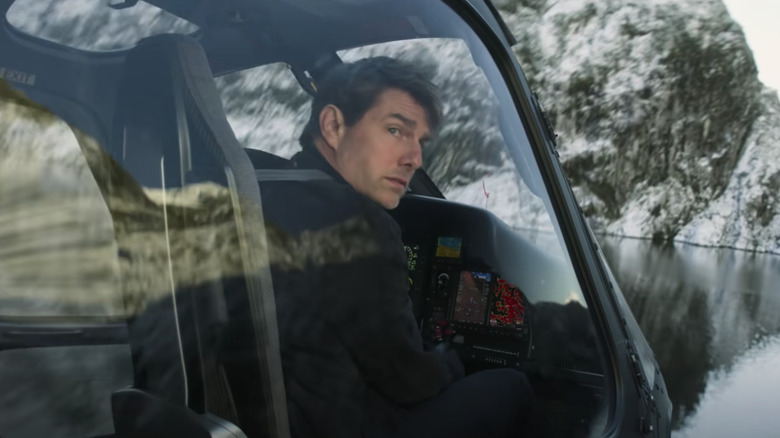 Paramount Pictures
Pegg continued:
"Tom and [writer-director Christopher McQuarrie] were extremely rigorous in making sure that we were able to shoot, and nothing was done recklessly. But it was all very, very, very carefully managed. And we found a way, and I think people have found a way now. You're just super careful, and it doesn't insulate you against Covid ultimately. It will still slip through. And we did have to shut down a couple of times, but that's just the way of the world at the moment."
"Mission: Impossible 7" isn't the only production that has had to devise a new set of rules in order to carry on in the time of COVID-19. "Nightmare Alley," for instance, faced similar challenges around the same time. In a Comic-Con@Home panel (by way of Variety), director Guillermo del Toro likened the experience to operating a "large surgical theater" with sterile conditions and a carnival of extras, who had to be hired out for weeks on end instead of days, as they usually would.
Hopefully, jumping through all those additional hoops will pay off in the end, and "Mission: Impossible 7" will be worth the wait. The movie is currently scheduled to hit theaters on September 30, 2022.