Mission: Impossible 7 Just Wrapped Production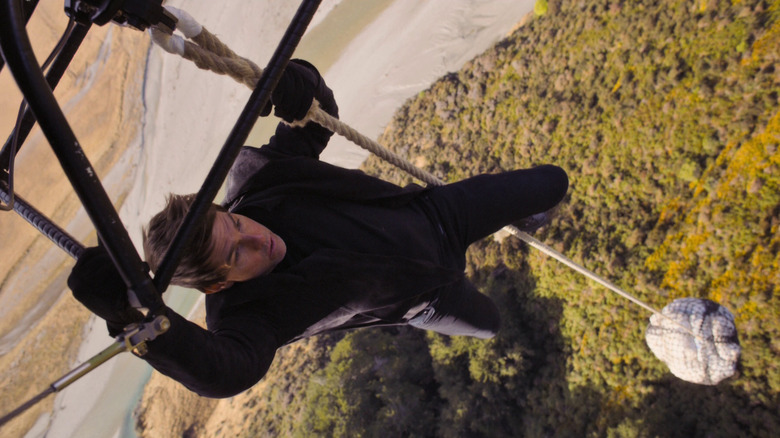 Paramount Pictures
That's a wrap for "Mission: Impossible 7." The latest sequel in the ongoing action franchise, led by running man Tom Cruise, has completed its principal photography. After several Covid-related production setbacks, it will now move into post-production.
Via Collider, gaffer Martin Smith has shared an Instagram photo with him and some other crew members posing with a clapper board, which reads, "Mission Complete! 2020–2021." It's probably better that they went with those words over, say, "Mission Accomplished," the infamous political declaration.
The "Light the Fuse" podcast would seem to further verify that this marks the end of principal photography for "Mission: Impossible 7." You can see Smith's post, below.
Smith's post was accompanied by this message:
2 years ago we accepted a mission. Today that Mission was complete. I can't thank my amazing crew enough. Globally, over 200 electricians & riggers kept up our side of the bargain, with pure skill and immense determination. Through the global pandemic, every single one of them played their part above and beyond, carrying on against all odds. This really was the hardest movie ever made. I'm lucky to know you all as friends first, crew members second. Please all take a bow.
Mission Possible, Accepted, and Completed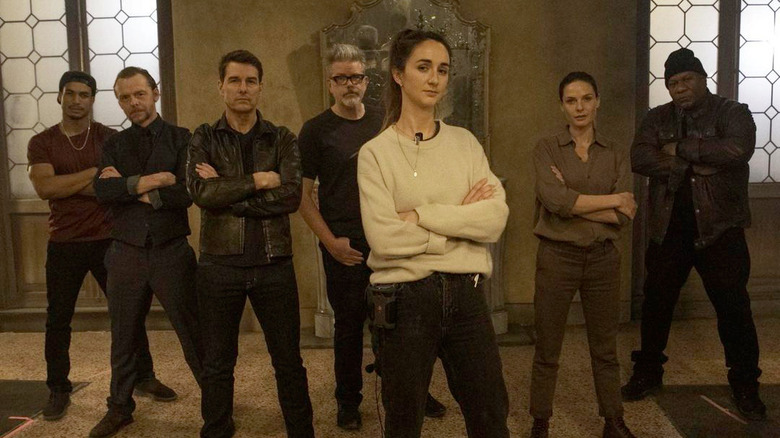 Christopher McQuarrie
We've heard updates about "Mission: Impossible 7," like the cast reuniting and Cruise performing 13,000 motorbike jumps to prepare for his latest death-defying stunt. However, the film has been plagued by delays. As Collider notes, it was originally supposed to shoot back-to-back with "Mission: Impossible 8," which already has a release date carved out for July 7, 2023. Production of the two movies will now be broken up as a result of Cruise's promotional tour for "Top Gun: Maverick."
This month, "M:I 7" had its release date shuffled to September 2022. The film stars Cruise, Ving Rhames, Simon Pegg, Rebecca Ferguson, Vanessa Kirby, and Frederick Schmidt. Henry Czerny is making his return to the franchise as Eugene Kittridge, who first appeared twenty-five years ago in the original 1996 "Mission: Impossible" movie.
Hayley Atwell, who starred as "Agent Carter" for Marvel, has chosen to accept a new mission for "M:I 7," joining the cast of this seventh installment as a new character, described by director Christopher McQuarrie as "a destructive force of nature." With her comes fellow MCU alum Pom Klementieff, along with Greg Tarzan Davis, Rob Delaney, Cary Elwes, Mark Gatiss, Lampros Kalfuntzos, Charles Parnell, Indira Varma, and Shea Whigham.
"Mission: Impossible 7" is currently scheduled to hit theaters on September 30, 2022.