Lady Gaga Will Take Your Breath Away With A New Original Song For Top Gun: Maverick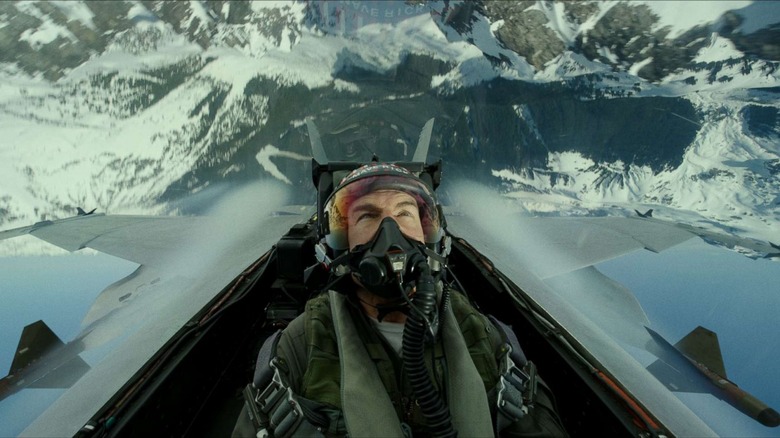 Paramount Pictures
There might only be one song you think of when "Top Gun" pops into your head, but Lady Gaga is here to challenge your pre-conceived aviation movie-themed notions. That's right, just like the James Bond franchise, every new "Top Gun" movie will get a new song, and this time, our girl Gaga is here to ferry us through the world of high octane pilot stunts (I need you to know that I did just type "coctane" instead of octane and I almost wanted to keep it because it felt so right) of the upcoming "Top Gun: Maverick." A good musician-movie collab sets the tone sonically and aesthetically, and while Gaga might not have been at the top of my list for a new "Top Gun" song, she's definitely an artist that is filled with surprises.
Unfortunately, we don't know what Lady Gaga's "Maverick" song will sound like, because it hasn't been released. But we do know that the song is called "Hold My Hand" and we have some slivers of info that lead me to believe it's going to be really emo. Gaga fired out some cryptic tweets recently that seem like they could be lyrics from "Hold My hand," starting off with this:
Hold my hand everything will be ok I heard from the heavens that clouds have been grey

— Lady Gaga (@ladygaga) April 26, 2022
And then followed it up with:
Pull me close wrap me in your aching arms I see that you're hurtin'

— Lady Gaga (@ladygaga) April 27, 2022
I'm Not Okay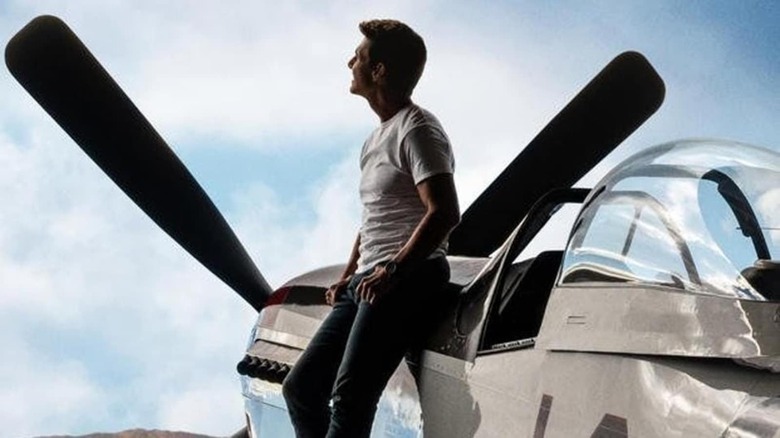 Paramount Pictures
You see what I mean right? Yeah, it could be a breathy, sexy torch song, but it could also be incredibly emo. I'm not quite sure what kind of emo, it could be paired right along with the jangly guitars of a classic midwest emo, or it could aim for the sensibilities of pop-punk-tinged emo. Hell, maybe she'll surprise us and go full screamo ... Or aim for the sort of monotonous, story-like delivery of a band like Modern Baseball or The Front Bottoms. I mean, these could be lyrics to a My Chemical Romance song, but they could also be the lyrics to an American Football song. There are so many options, but I can't wait to find out where she took this one. I mean, she's already done one pivot from balls-to-the-wall pop songs to sad country music, so why not mix it up again?
According to Variety, the single will be featured throughout the film and was produced by Gaga and BloodPop, plus some additional production work by Benjamin Rice. "Top Gun: Maverick" does seem to be trafficking in some more emotional storylines than the original action flick, and looks like it will focus heavily on the relationship between callsign "Maverick" (I don't need to tell you that's Tom Cruise, but it is indeed Tom Cruise) and callsign "Rooster" (Miles Teller) who is the son of Maverick's deceased pal, callsign "Goose" (played by Anthony Edwards in "Top Gun"). 
So you know, there's going to be some sad moments, and what could be better for those aching bouts of grief than a sick emo guitar riff?
"Top Gun: Maverick" danger zones into theaters on November 19, 2021.