Love, Victor, Initially Pushed To Hulu Over Mature Themes, Is Coming To Disney+ After All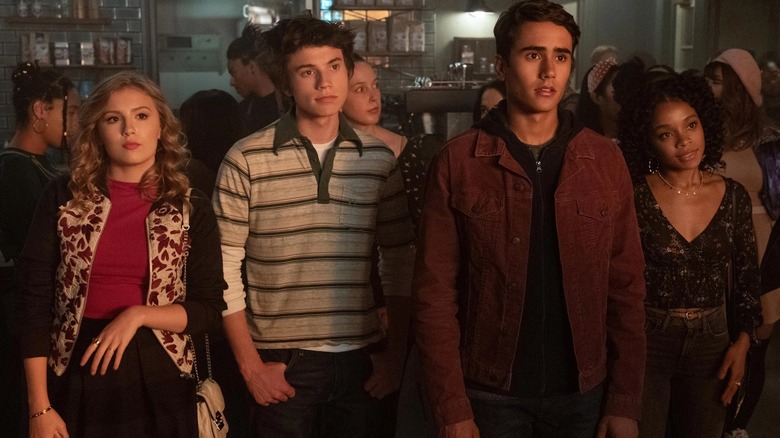 Hulu
If you, like me, have just finished heaving the biggest gay sigh about every ridiculous thing this week, month, and year has already brought for the queer community, well, get ready to take another deep breath. Today, Variety is reporting that "Love, Victor," the sweet young adult romance series that landed on Hulu after it was reportedly deemed too mature for Disney+, is headed back to the streamer after all.
The news comes ahead of the series' third and final season, which will now air on both Hulu and Disney+ in June. The show's first two seasons will also be added to the streamer. "Love, Victor," a spin-off of the wholesome hit movie "Love, Simon," follows Michael Cimino's Victor as he navigates high school as an out teen. The show was originally developed with Disney in mind, but was moved to Hulu, one of the company's other brands, ahead of its 2020 debut.
A Pride month switch-up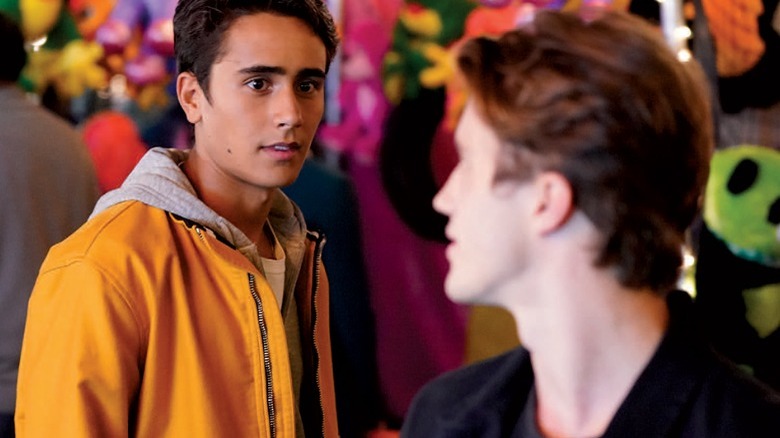 Hulu
IndieWire reported that sources close to the project emphasized that the show wasn't moved to Hulu due to its LGBTQ+ representation, but because it included themes of "general sexual exploration." Another series with a queer lead, "High Fidelity," was moved from Disney+ to Hulu in 2019.
Now, "Love, Victor" will finally make its way to Disney+, where the platform's impressive subscription numbers ensure it'll certainly have more eyes on it than it did at Hulu. The move comes in the wake of a fraught and seemingly endless conversation surrounding The Walt Disney Company's position on LGBTQ+ rights, which began when the company was revealed to be donating to sponsors of Florida's "Don't Say Gay" bill in February. Disney has since reversed course and become embroiled in a tiff with the Floridian government, but on a personal level, plenty of queer movie-lovers (myself included) still feel stung by the company's initial actions.
So, is the "Love, Victor" move a genuine step in the right direction for Disney? Well, it could be, but with a Pride month release, it's also auspiciously timed for maximum rainbow capitalism points. Here's Hulu president Joe Earley's statement on the series' addition to the streamer:
"We are proud of 'Love, Victor' and are excited to bring it to the widest possible audience on June 15 by making the full series available on both Disney+ and Hulu to celebrate the final season and LGBTQIA+ Pride Month. In addition to highlighting this groundbreaking series, this will give subscribers a chance to sample more content that is available across our streaming services as we have done with titles like the Academy Award-winning 'Summer of Soul (...Or, When the Revolution Could Not Be Televised),' 'Man in the Arena: Tom Brady' and 'black-ish.'"
It sounds like the previously family-friendly streamer, which recently introduced a TV-14 content option, is finally moving towards more traditional streamer territory with viewing options for all ages.
"Love, Victor" season 3 will debut on Hulu and Disney+ on June 15, 2022.