Disney CEO Bob Chapek Gives Weak Apology To Employees For His Silence On Florida Anti-Gay Bill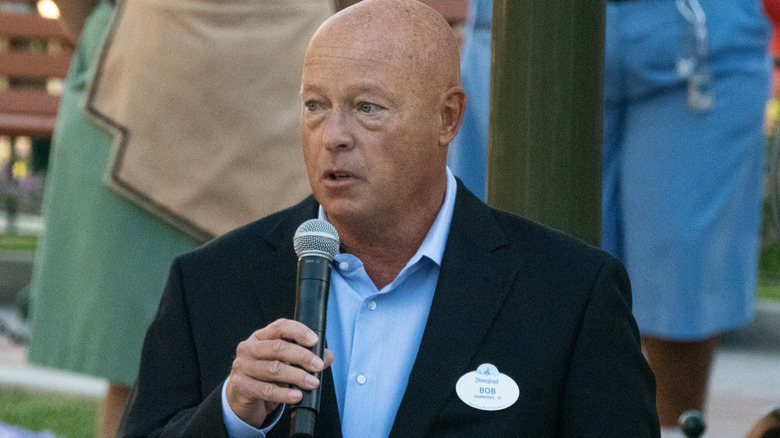 Bloomberg / Getty Images
On February 25, 2022, a report in the Orlando Sentinel revealed that the Disney corporation had donated about $200,000 to politicians in Florida who back the passing of bill HB 1557, colloquially known as the "Don't Say Gay" Bill, by that state's Republican-dominated legislature. The bill, in brief, would ban all discussions of gender and sexuality in elementary schools, regardless of context. 
Disney CEO Bob Chapek (who took over that position from Bob Iger in February of 2020) issued a memo to Disney employees declaring, in brief, that the company would counter the effects of the bill by producing queer-affirming content. The exact wording of the memo was: "The biggest impact we can have in creating a more inclusive world is through the inspiring content we produce, the welcoming culture we create here and the diverse community organizations we support, including those representing the LGBTQ+ community." Chapek also declared that they would "reassess" their political donation stance. Soon thereafter, he was confronted about Disney's donations at a shareholder's meeting and asked about the company's silence on the issue. At that meeting, Chapek said that Disney donated to both Democrats and Republicans on both sides of the bill, sparking a minor outcry.  
Many felt that Chapek's half-measures and clumsy non-refusal to openly reject HB 1557 was a limp response, as the funding of an anti-LGBTQIA+ bill is going to have a more immediate impact on the lives of queer people than the very occasional, very small appearance of queer characters in Disney films. Disney employees were dismayed by the revelations, and Pixar in particular pointed out that Disney had been asking them to put the kibosh on queer elements in their content for years. Disney then attempted to balance out their donations to pro-"Don't Say Gay" politicians by giving a $5 million donation to the Human Rights Campaign, which the HRC summarily denied. (The HRC demanded more meaningful action.)
Today, as reported by Variety, Chapek announced an apology to the LGBTQIA+ employees working for Disney, and announced a halt to any and all political donations the company would make in the state of Florida. 
The apology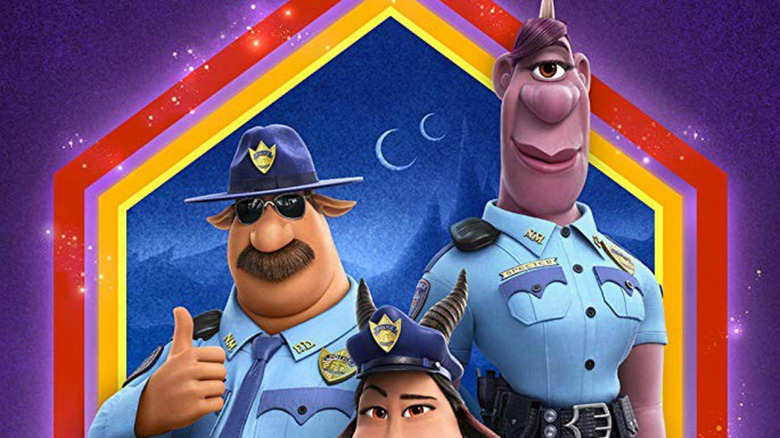 Disney / Pixar
The whole of Chapek's memo can be read below:
To my fellow colleagues, but especially our LGBTQ+ community,

Thank you to all who have reached out to me sharing your pain, frustration and sadness over the company's response to the Florida "Don't Say Gay" bill. Speaking to you, reading your messages, and meeting with you have helped me better understand how painful our silence was. It is clear that this is not just an issue about a bill in Florida, but instead yet another challenge to basic human rights. You needed me to be a stronger ally in the fight for equal rights and I let you down. I am sorry.

Our employees see the power of this great company as an opportunity to do good. I agree. Yes, we need to use our influence to promote that good by telling inclusive stories, but also by standing up for the rights of all.

Starting immediately, we are increasing our support for advocacy groups to combat similar legislation in other states. We are hard at work creating a new framework for our political giving that will ensure our advocacy better reflects our values. And today, we are pausing all political donations in the state of Florida pending this review. But, I know there is so much more work to be done. I am committed to this work and to you all, and will continue to engage with the LGBTQ+ community so that I can become a better ally. You will hear more about our progress in the coming weeks.

I truly believe we are an infinitely better and stronger company because of our LGBTQ+ community. I missed the mark in this case but am an ally you can count on—and I will be an outspoken champion for the protections, visibility, and opportunity you deserve.

Bob
Too little, too late?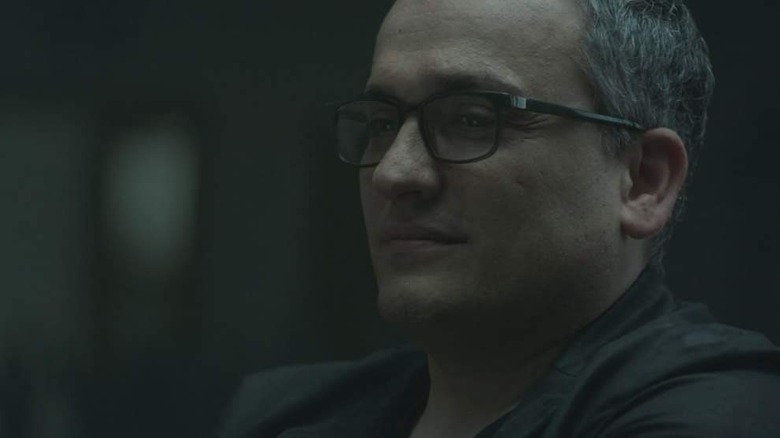 Disney
Disney's donations to anti-queer legislation and Chapek's sluggish, PR-driven response have been too little, too late for many of the company's employees and audiences. Knowing that some of those many Marvel dollars went to funding human rights-destroying bills has left fans feeling betrayed. Chapek's initial response — that their solution would be to produce more queer-friendly content — rang hollow, not just in the light of the aforementioned Pixar memo, but in the easily-observed glossing over of queer characters and stories in their films. Loki may have announced that he was bisexual, but it was in a single line of dialogue. It has been reported that any blink-and-you'll-miss-it queer characters have been removed from certain films' international releases. 
Despite Disney hosting Pride Parades and regularly offering queer merchandise in their stores, only now has it said anything about what they might do to combat actual human rights abuses. 
Chapek's statement to commit to advocacy groups and to fight anti-gay legislation in every state sounds fine in principle, but until Disney opens their books, makes multiple statements, and takes a more active, visible role in combatting the ongoing legal attacks on gay and trans children in the United States, the memo will be meaningless.