Adrien Brody Has Boarded Rian Johnson's Peacock Series Poker Face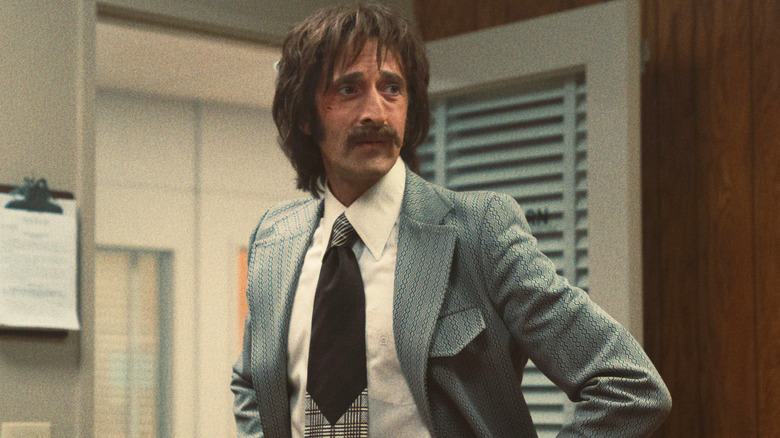 HBO
It seems "Poker Face" is on its way to rivaling Rian Johnson's "Knives Out" for star-studded ensembles. Deadline reports the Peacock series has now cast Adrien Brody, adding the Oscar-winner (whose recent credits include the HBO show "Winning Time: The Rise of the Lakers Dynasty" and Wes Anderson's film "The French Dispatch") to a roster that already includes Natasha Lyonne ("Russian Doll"), Stephanie Hsu ("Everything Everywhere All at Once"), Benjamin Bratt ("Miss Congeniality"), David Castañeda ("The Umbrella Academy"), and Johnson's good-luck charm, Joseph Gordon-Levitt.
Johnson is writing and directing the 10-episode show, which he's describing in press releases as "fun, character-driven, case-of-the-week mystery goodness." Of course, if you've been following our "Poker Face" coverage at /Film, then you're likely already aware of our theory the series is either a stealth reboot of or spiritual successor to the '70s crime-mystery show "Columbo" (of which Johnson is a known fan).
Nora and Lilla Zuckerman ("Suits," "Agents of SHIELD," "Prodigal Son") are serving as co-showrunners on "Poker Face" and are executive producing along with Johnson, Lyonne, Maya Rudolph, Danielle Renfrew Behren, Ram Bergman, and Nena Rodriguez. The show is gearing up to begin production any day now, as Johnson has been teasing recently on his Twitter account.
Brody and Johnson, together again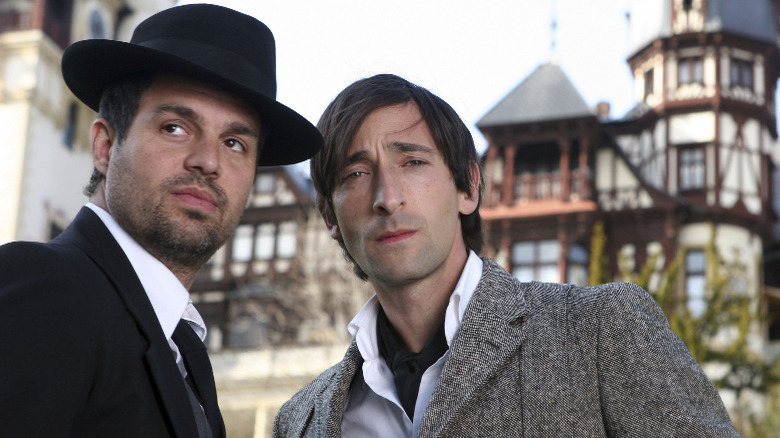 Summit Entertainment
Brody and Johnson previously worked tougher on "The Brothers Bloom," the 2008 dramedy-caper in which Brody and Mark Ruffalo play two con artist brothers who get more than they bargained for when they try to swindle an eccentric, banjo-strumming heiress (Rachel Weisz). It's the least well-known of Johnson's feature films as a director, having flopped at the box office and earned far more mixed reviews than his breakout hit, "Brick," or the movies he's made since. Of course, none of this is to say it's a misfire or even Johnson-lite, so far as his films go. If anything, Brody and Johnson's reunion on "Poker Face" merits giving "The Brothers Bloom" a first-look or a revisit for those who haven't seen it in a while.
As with "Brick," "The Brothers Bloom," and "Knives Out," "Poker Face" has the early makings of another fun love letter to a genre Johnson clearly adores. Far from a stranger to directing TV, the filmmaker helmed a trio of episodes on "Breaking Bad," including the widely-celebrated "Ozymandias," as well as an episode of the short-lived but critically-acclaimed crime-comedy series "Terriers." All the same, his Peacock show will challenge Johnson with telling a long-form story, which he's never done before. Count me among those eager to see how he handles the task.
"Poker Face" has yet to set a premiere date on Peacock.