Bradley Cooper Skipped A Major Life Moment To Film Wet Hot American Summer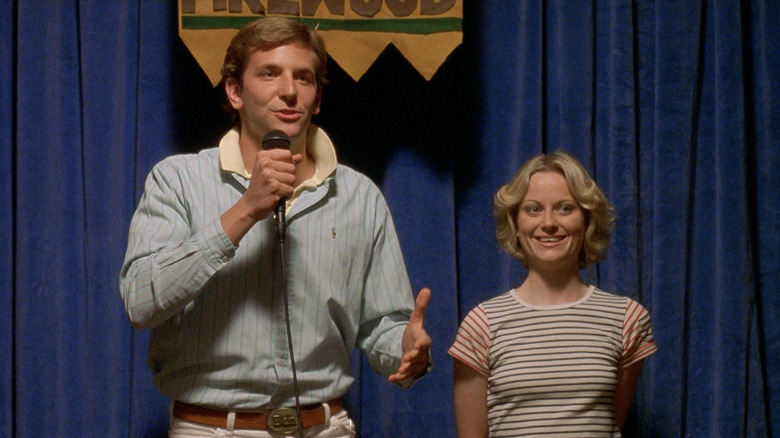 USA Films
A lot of people have opinions on method acting without really knowing what it means. The concept of an actor staying in character all the time and being a jerk to everyone around them for the sake of art is not it. Method acting was an evolution of the system developed by Russian theater director and actor Konstantin Stanislavsky. The system was brought over to the United States in the Group Theatre and was interpreted differently among a few of its members: Lee Strasberg, Stella Adler, and Sanford Meisner. Adler's approach favored the combination of research and imagination in crafting a performance. Meisner took to focusing on behavior, most famously stripping away the meaning of words through extensive repetition.
Then there's Lee Strasberg, the man who gave us what we think of as the Method. Strasberg's whole deal was affective memory. When you play a scene, you draw on your own experiences and senses of a similar situation to bring to the scene. There is a lot of debate as to whether or not this an effective form of acting ,or just simply psychologically damaging. Adler and Meisner both heavily resisted the technique, but this became the Method after Strasberg became artistic director of the Actors Studio. Crucially, though, it does not involve staying in character all the time, as it's physically impossible to remember dialogue and be fully impromptu concurrently.
So next time someone is a nightmare on set because they are a "method actor," know it isn't because of that. They are just a jerk. After all, thousands of actors have made their way through the doors of the Actors Studio to learn the teachings of Stanislavsky, Strasberg, and others where you do not hear horror stories about their on-set behavior. For instance, Bradley Cooper graduated from the MFA program at the Actors Studio, and you haven't read about him sending dead rats or whatever to his castmates. While Cooper did graduate from the Studio, he did not attend his graduation ceremony because he was working on a movie no one would associate with method acting.
From the Method to Michael Ian Black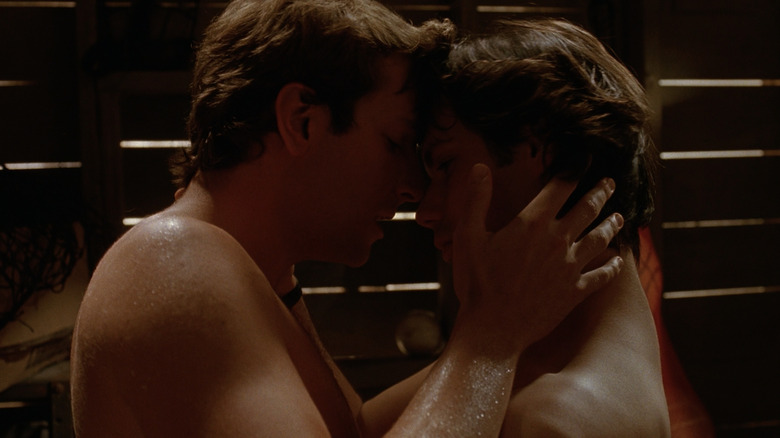 USA Films
I did not attend my college graduation ceremony. The pageantry simply did not appeal to me. I did not skip it in order to appear in a generational defining comedy. But that is exactly what Bradley Cooper did. When he returned to his old Actors Studio stomping grounds to sit across from James Lipton on "Inside the Actors Studio" back in 2011, Lipton, who was dean at the time, revealed he was unable to give Cooper his diploma because he was off shooting a movie. As to the reason why, Cooper responded with:
"I was having sex with Michael Ian Black in a sports shed in 'Wet Hot American Summer.'"
"Wet Hot American Summer" was Cooper's first film. He played camp counselor Ben, the producer of the camp's theater department. One of the more memorable moments in the film is the juxtaposition of seeing Zak Orth and A.D. Miles' characters taking part in the camp movie trope of ogling the bikini-clad female counselors. Meanwhile, their buddy Michael Ian Black hides away in a shed with his boyfriend for a passionate sex scene. It is completely earnest, making it one of the funniest in the film. In an interview on "Late Night with Seth Meyers," Cooper said:
"The joke of that scene was to make it, like, the one serious scene in the whole movie. Like, the whole movie is jokes, and that one scene is dead [serious], shot seriously, lit well ... It was like Hal Ashby did it."
He may have missed out on his graduation to film "Wet Hot American Summer," but because he did that, he got to start his career, which remains thriving. He even got to be on "Inside the Actors Studio," something not a huge amount of people have done after graduating from the program — Even rarer for those who had previously appeared on the program as a student in the audience, which Cooper did. You can see him in episodes asking questions to Robert De Niro and Sean Penn and listening intently to Steven Spielberg.
Now, he's too busy for Wet Hot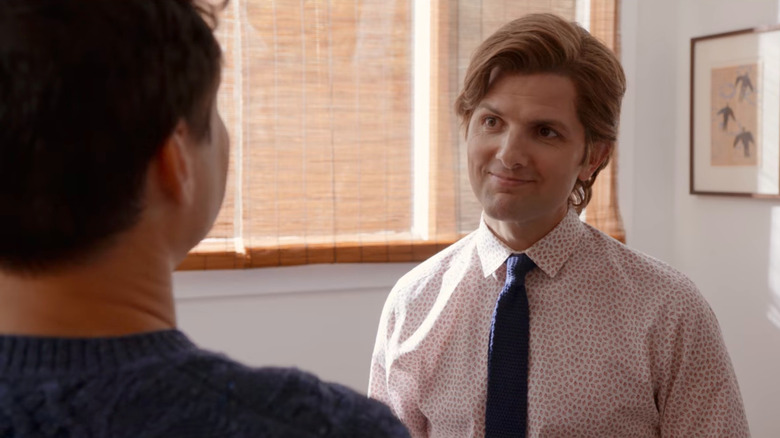 Netflix
Bradley Cooper skipped his graduation for "Wet Hot American Summer," but now he is so in demand that carving out time for "Wet Hot American Summer" was difficult. Netflix gave David Wain and Michael Showalter the ability to make two limited series based on the film: the prequel, "First Day of Camp" (which I prefer to the film), and the sequel, "Ten Years Later" (which I very much do not). By the time the series came about, Cooper was a multiple-time Oscar nominee. Wrangling him into the show proved difficult.
He showed up for "First Day of Camp," though he clearly did not have much time to be there. His character Ben, at a certain point, dons a ski mask and calls himself DJ Ski Mask. That way, anybody could put on the mask and pretend to be Ben without Cooper having to be there. It was a funny meta gag, but we still got to see Cooper on screen with Michael Ian Black and theater department cohort Amy Poehler. The same cannot be said about "Ten Years Later." Ben basically spends the entirety of the series inside one room, obviously constructed as a gag to block shoot Cooper quickly for the time they had him. However, Cooper was completely unavailable, and they made the decision to replace him with Adam Scott, claiming he had extensive plastic surgery. That could have been a funny joke to wave away Cooper's absence, but they kept the storyline where he doesn't really leave the room. Putting the hat on top of the hat makes the whole thing feel awkward and hollow. Much of "Ten Years Later" did not feel all that thought-through, and this choice made that apparent.
If they ever got a chance to make a third limited series and have Cooper come back, maybe they could salvage it. Having Ben get plastic surgery again to go back to his original face would be very funny. After all, he did return to the Actors Studio. Why can't he return to "Wet Hot American Summer"?