Sean Penn's 15 Best Film Roles Ranked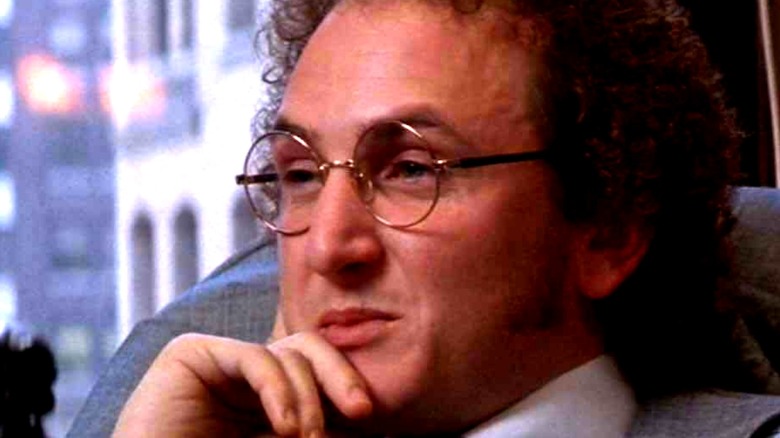 Universal Pictures
Sean Penn is one of the best actors and most engaging celebrities to grace Hollywood over the past several decades. The two-time Academy Award winner frequently earns critical acclaim for his performances, and has worked with many of the best filmmakers of his generation. He's been an icon since the early '80s, and continues to choose exciting upcoming projects. In 2021, Penn will be seen in Paul Thomas Anderson's latest ensemble feature, "Licorice Pizza."
Penn is extremely versatile, and turns in dedicated performances across many genres. Early dramatic roles in films like "Taps" and "The Falcon and the Snowman" hinted at a dark young actor, but Penn proved to be equally comfortable in wild comedic parts, including those in "Racing with the Moon" and "Shanghai Surprise." He has continued these dynamic pursuits throughout his career; recently he's even appeared in more family-friendly projects like "The Secret Life of Walter Mitty" and "The Angry Birds Movie." Penn has also stepped behind the camera — directorial debut, "The Indian Runner," arrived in 1991. 
Here are Sean Penn's 15 greatest film roles, ranked
15. Crackers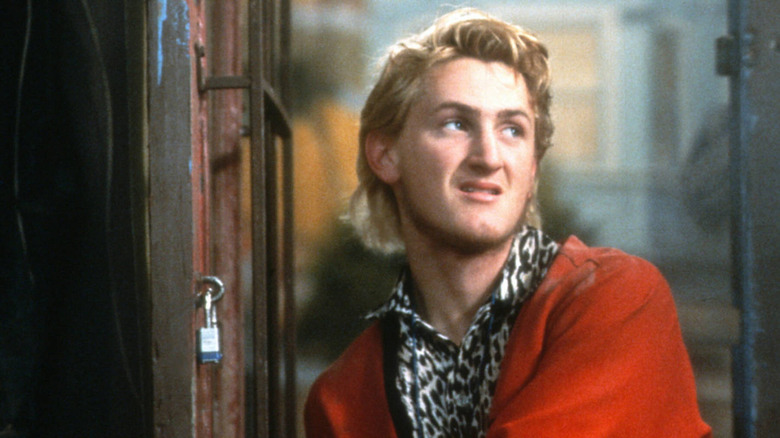 Universal Pictures
Penn gave one of his earliest comedic performances in the bank robbery adventure "Crackers," which follows an unlikely alliance between a group of established thieves and dim-witted retail workers. Weslake (Donald Sutherland) is more or less the mastermind behind the planned heist of a pawn shop, and realizes that his existing crew could use some hired help who knows the location. He recruits Penn's character, the electrician Dillard, who dreams of being a musician.
Dillard's inexperience sticks out like a sore thumb, and Penn is willing to be the butt of many jokes. His failed attempts to install a fake security system only derail the team's plans, and Weslake grows irritated by Dillard's limited attention span. Not all of the jokes in "Crackers" land, but Penn's amusing comic oaf makes it worth watching. It is fascinating to compare the juvenile tone of "Crackers" with Penn's more serious work.
14. The Professor and the Madman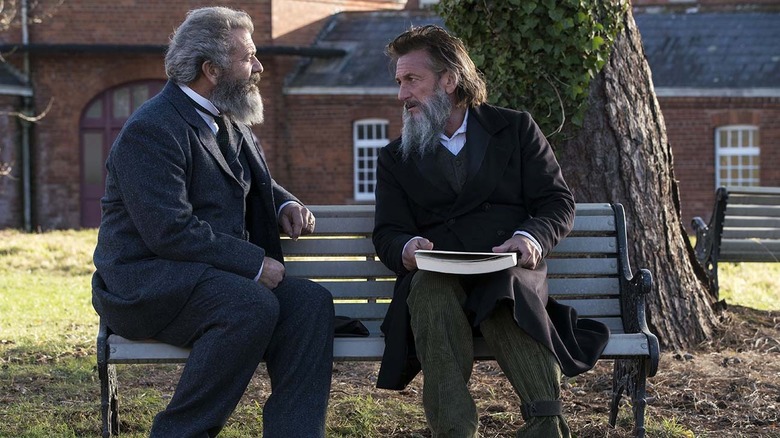 Vertical Entertainment
Penn has appeared in many classics, but some of his recent interesting work has gone largely underseen. "The Professor and the Madman" had a challenging road to release. It was barely promoted as a result of legal issues, and was met with disappointing box office returns and very negative reviews. It's unfortunate that "The Professor and the Madman" incited so much controversy, because the film is much better than its reputation suggests.
Set in London during the 19th century, the film chronicles the creation of the first Oxford English Dictionary. Lifelong scholar James Murray (Mel Gibson) has no formal education, but is fluent in a dozen languages, and wants to begin the meticulous task of gathering every known word and in its derivatives. Murray finds a strange companion in the former American soldier William Chester Minor (Penn), who has been labeled insane and imprisoned for murder. Penn explores Minor's PTSD, and the strange friendship he develops with Murray.
13. I Am Sam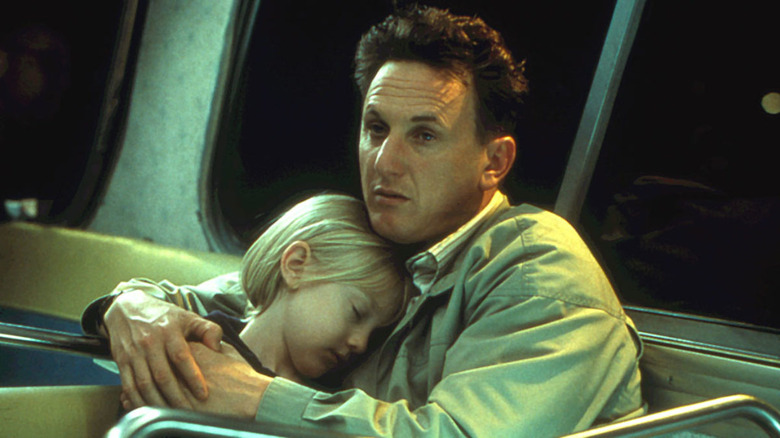 New Line Cinema
"I Am Sam" is a flawed film. The depiction of a disabled character is earnest, but the film frequently descends into melodramatic territory, and can be manipulative with its heartwarming message. The film itself was divisive among critics, audiences, and disability activist groups, but Penn's performance was acclaimed. Despite the controversy, Penn was still nominated for an Academy Award for best actor.
Sam Dawson (Penn) has the mental capacity of a child, and raises his daughter Lucy (Dakota Fanning) on his own. Sam's ability to care for a girl whose intelligence will soon surpass his own is called into question, and he's threatened with losing custody. The cynical lawyer Rita Harrison Williams (Michelle Pfeiffer) only takes his case to improve her public reputation, but gradually grows charmed by Sam's earnest love of his daughter. Penn is very respectful with his performance; he gives Sam a personality without stigmatizing his childlike behavior.
12. The Interpreter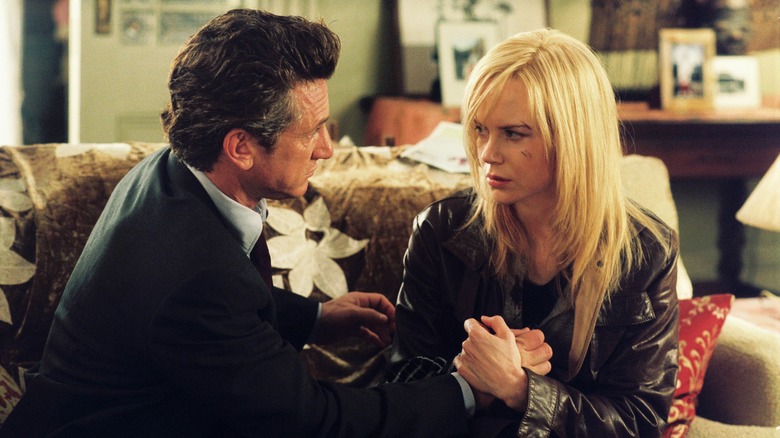 Universal Pictures
Director Sydney Pollack is one of the foremost creators of the modern political thriller, having crafted classics including "The Way We Were," "Three Days of the Condor," "Absence of Malice," and "The Firm." Appropriately, Pollack's last feature film "The Interpreter," was a modern take on the genre. The film follows United Nations Interpreter Silvia Broome (Nicole Kidman), who overhears details of a murder cover-up during a critical meeting of the International Criminal Court.
Penn plays a key role as Secret Service Agent Tobin Keller, who is tasked with investigating the assassination plot against President Edmond Zuwanie, the dictator of the African Republic of Matobo. Keller has no reason to trust Silvia, but protects her nonetheless as he learns her story. Penn gives the austere character a sympathetic edge, as he's struggling with the death of his wife. He shares his feelings with Silvia, whose family was killed in an African guerilla war.
11. Fair Game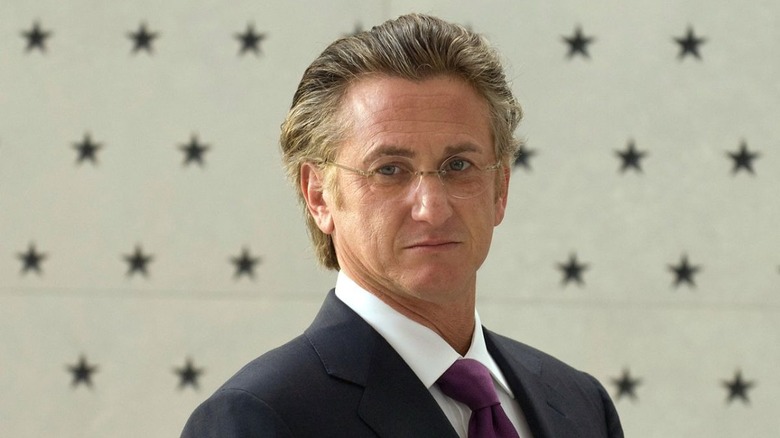 Summit Entertainment
Films that tackle the Iraq War and conspiracies inside the Bush administration can be very powerful, but often they're unable to capture the scope of the conflict without simplifying the details. 2010's "Fair Game" is one of the better examples, as its premise is unique and its characters face realistic consequences after being labeled public enemies by the media. CIA agent Valerie Plame (Naomi Watts) learns about a US investigation into yellowcake uranium in Niger that conflicts with official reports. Unable to stay silent, her husband Joseph Wilson (Penn) leaks the information to the press.
What's brilliant about "Fair Game" is that it examines the political issues through how they impact an individual marriage. Plame and Wilson see their entire life uprooted; they're hounded by interviewers, scolded by their friends, and don't feel safe in their own home. Valerie is furious at her husband for leaking the report without her permission, which strains their relationship, and Penn and Watts take great pains to make their conflict feel realistic.
10. The Game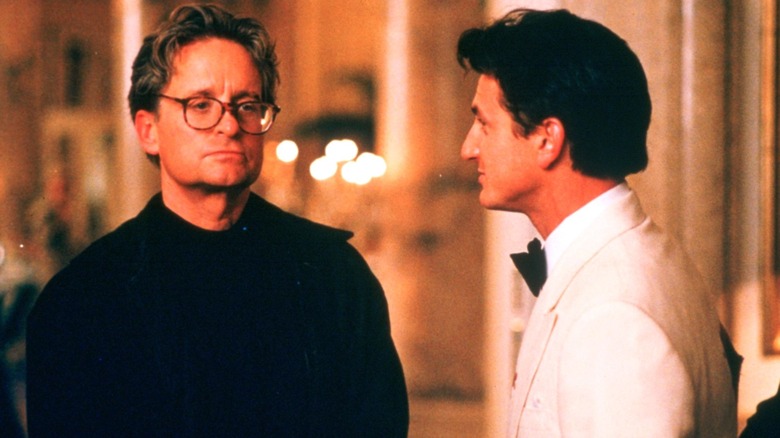 Polygram Films
David Fincher's brilliant 1997 thriller "The Game" explores the twisted psychology of selfish men who are forced to reveal their violent impulses as a result of a mind-bending simulation. The pretentious investment banker Nicholas Van Orton (Michael Douglas) is initially an unlikeable, cruel character who routinely insults his waiters and co-workers. He's given a strange birthday present by his wisecracking brother Conrad (Penn): an invitation to an enigmatic game from a company called Consumer Recreation Services.
Compared to Douglas's cold performance, Penn provides a surprising amount of humor and empathy. Neither brother has fully recovered from their father's suicide, and where Nick chooses to pursue business, Conrad enjoys the lavishes of his wealth. Conrad's breakdown during the story's conclusion gives Nick the motivation to amp up his investigation into the organization's origins. Penn's misplaced confidence in his brother makes the tragic ending of "The Game" even more impactful.
9. The Thin Red Line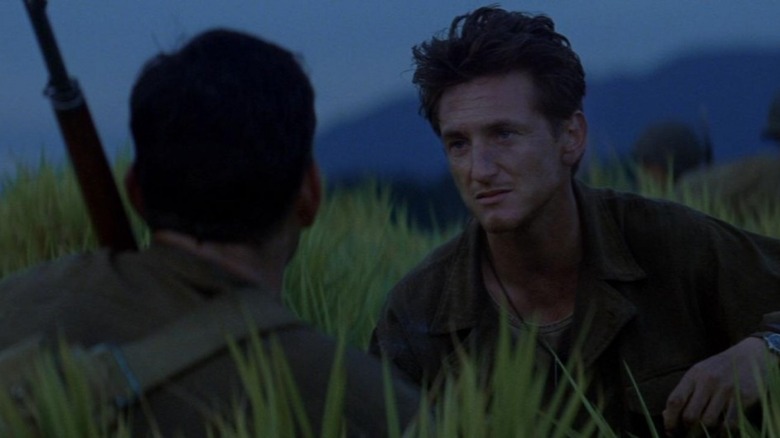 20th Century Fox
Penn first collaborated with Terrence Malick as just one of the many great actors in the stacked ensemble cast of "The Thin Red Line." The grand World War II epic details the combat in the Pacific Theater during the final Guadalcanal Campaign, and Malick explores the various individual stories of heroism in the American companies. The storyline featuring Penn's character, First Sergeant Welsh, opens the film amid preparations to reinforce a critical canal.
Welsh's men intercept the deserter Private Robert E. Lee Witt (Jim Cavaziel), who has abandoned his post to live with Malaysian natives on the shoreline. Welsh plays down his authority, but lets Witt know that he's the only friend he has. He commands Witt to carry a stretcher for the rest of the war. It's a perfectly grim exchange that sets the right tone for the rest of the film.
8. The Tree of Life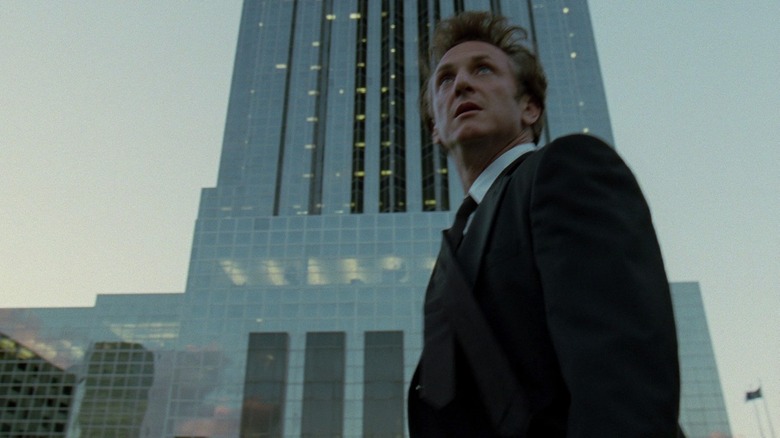 Fox Searchlight
Terrence Malick's 2011 masterpiece "The Tree of Life" is a work of groundbreaking ambition, and the only film from the 21st century to appear on Roger Ebert's list of the 10 greatest films ever made. The epic story starts with mankind's origins, but later focuses on the development of the Texas child Jack O'Brien (Hunter McKraken). Jack struggles to reconcile the conflicting lessons he learns from his empathetic mother (Jessica Chastain) and his aggressive father (Brad Pitt).
Penn has a small, but pivotal role as the older Jack, who reflects on his childhood as an adult. The scenes are vital to the thematic resonance of Malick's story; both Jack and Malick seek to understand how kindness and cruelty ripple throughout time. Jack looks back at the moments that define his childhood, including the tragic passing of his brother and his spoiled expectations for his father. Penn's mostly wordless performance captures these memories beautifully.
7. Fast Times at Ridgemont High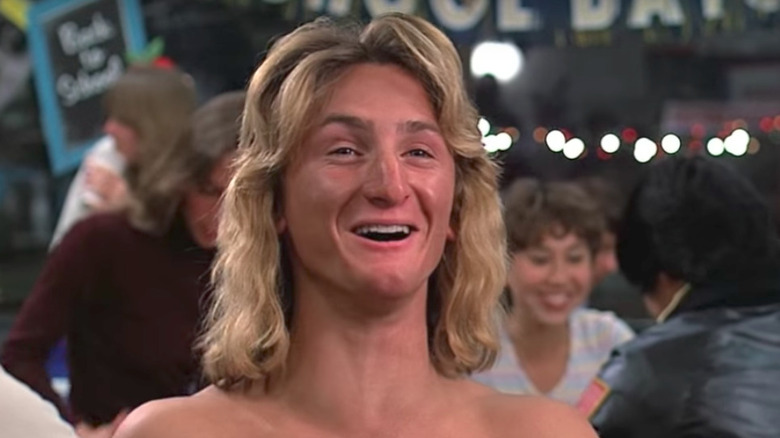 Universal Pictures
Penn's pursuit of challenging dramatic roles would become one of the hallmarks of his career, so in retrospect it's surprising that his star-making turn came in the 1981 high school sex comedy "Fast Times at Ridgemont High." An adaptation of a series of high school stories by Cameron Crowe, Amy Heckerling's directorial debut is an insightful and hilarious look at the primal desires of California adolescents. Penn generally seems intelligent during his performances, but his intellectual qualities are completely absent from the dim-witted stoner Jeff Spicoli.
Spicoli's passions are as simple as surfing and partying, and he's easily the scene-stealer in a film that features many future stars. Spicoli essentially interrupts the main storyline with his goofy antics, but is forced to reckon with his own obliviousness when the art teacher Mr. Hand (Ray Alston) makes it his goal to get Spicoli expelled. Their heart-to-heart at the film's conclusion is surprisingly respectful, and the only serious moment featuring Spicoli. Compared to other high school comedies, "Fast Times At Ridgemont High" has aged very well, and it's a performance Penn is still proud of — he recently appeared in a live reading of the original script for charity.
6. Bad Boys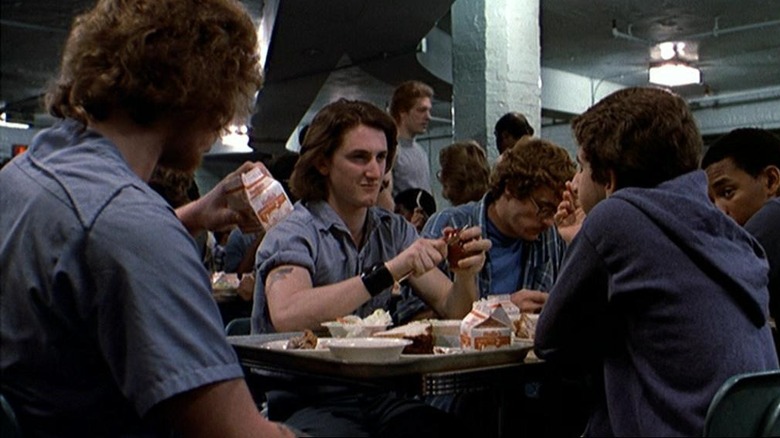 Universal Pictures
Although he memorably appeared in "Fast Times at Ridgemont High" a year prior, the 1983 coming-of-age film "Bad Boys" established Penn as a serious actor. Compared to other teen films of the era, "Bad Boys" is notably unsentimental and tackles serious issues of violence, prison culture, and toxic masculinity. Filmmaker Rick Rosenthal is best known for his horror and comedy films, so he was a slightly unusual choice for a weighty drama with an overt message. Penn matches Rosenthal's ambitions; his nuanced performance generates real empathy for victims of neglect and violence.
Irish-American teenager Mick O'Brien (Penn) isn't a dangerous kid, but he's frequently at odds with the law due to a series of petty crimes. A more serious offence that results in the death of his best friend Carl Brennan (Alan Ruck) lands him in a juvenile detention center, where he squares off against his biggest rival, Paco Moreno (Esai Morales). Both Mick and Paco are warned that continued violence will land them in an adult prison, but they're both boiling with rage and can't help themselves.
Penn makes O'Brien's plight empathetic. He has to put on a threatening front in order to stay safe, but he's also gradually able to make strides towards release as he accepts responsibility for his actions. However, Paco continues to goad O'Brien into violence, and a disturbing encounter with O'Brien's girlfriend J.C. Walenski (Ally Sheedy) leaves him enraged.
5. Milk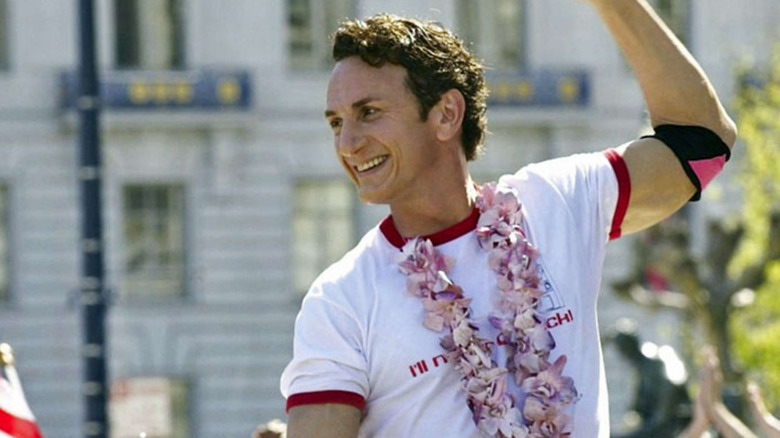 Focus Features
Penn's dedication to authenticity made him a perfect choice to play a key historical figure whose impact is still felt today. Gus Van Sant's 2008 biopic "Milk" tells the groundbreaking story of Harvey Milk, the LGBTQ rights advocate who became the first openly gay individual elected to office in California. Milk faced discrimination throughout his entire life, particularly during his tenure in San Francisco. Penn earned a second Academy Award for best actor for his sensitive, thoughtful performance.
The film frames its account around a record Milk makes only a week prior to his assassination at the hands of the homophobic city supervisor Dan White (Josh Brolin). Milk recalls his early days as an activist in the San Francisco community, and his passionate romance with Scot Smith (James Franco). The leadership he shows early on foreshadows his later achievements, but Penn doesn't treat Milk as a superhero. He shows that Milk is still a fallible human, one who makes both enemies and friends through gradual political gains. By treating Milk as a three-dimensional character and not a figurehead, Penn allows the viewer to appreciate his actual purpose, making him more than a list of historical notes. As a result, his tragic end is even more heartbreaking.
4. Carlito's Way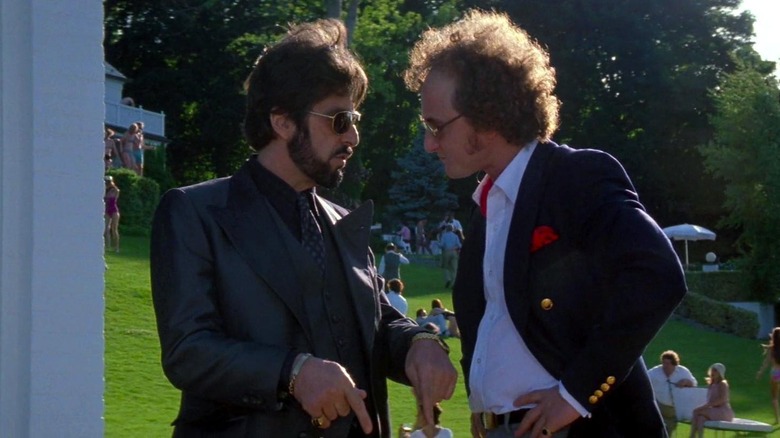 Universal Pictures
Although he's one of the most famous leading men of his generation, Penn has no issues slipping into supporting character parts. Al Pacino's work in Brain De Palma's 1993 film "Carlito's Way," in which he plays mob boss Carlito Brigante, is one of his greatest performances. Meanwhile, Penn is unrecognizable as the shady lawyer David Kleinfeld, and nearly steals the film.
Kleinfield is Brigante's best friend, and handles his operations while indulging in his own addictions to money, women, and cocaine. Unpredictable and erratic, Kleinfield puts pressure on Brigante. Brigante feels that he owes the man loyalty, but wants to retire alongside his girlfriend Gail (Penelope Ann Miller) and can't be worrying about Kleinfield too. Although he's seen his fair share of violence, Kleinfield is overconfident and nearly killed when he threatens the young Bronx gangster Benny Blanco (John Leguizamo).
De Palma has a great sense of humor, and Penn utilizes his comedic background well without sacrificing the film's dramatic tone. Kleinfield is a character that could easily grow irritating, but Penn finds the right idiosyncrasies to make him both amusing and realistic.
3. 21 Grams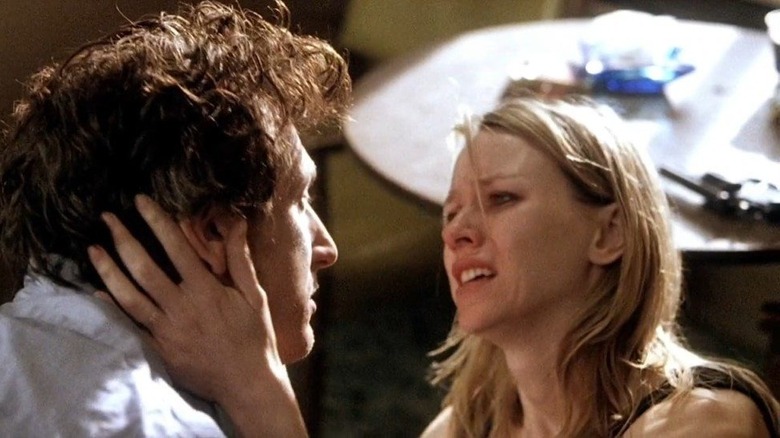 Focus Features
In the same year that he was showered with critical praise for his career-defining role in "Mystic River," Penn delivered another awards-worthy performance in Alejando Gonzales Inarritu's heartbreaking drama "21 Grams." Inarritu is rarely interested in pleasing his audience with a satisfying ending or characters with clearly defined morals, and his outlook on humanity is often bleak. "21 Grams" confronts challenging themes about recovering from loss and accepting death, and is told via a nonlinear structure that may initially seem confusing. However, it's consistently gripping thanks to the phenomenal ensemble, and in it Penn delivers one of his most honest performances.
Paul Rivers (Penn) is a brilliant mathematician, but he's hamstrung by a debilitating illness that slowly depletes his cognition. He's eager to return to a semblance of normality, but is caught in a longstanding argument with his wife Cristina (Naomi Watts), who wants to have children through artificial insemination. Cristina is also obsessed with finding the ex-con Jack Jordan (Benicio del Toro), who spent years in prison for a hit-and-run accident that killed her ex-husband and their children.
As Cristina pushes him to help her get revenge, Paul is forced to question what the best course of action is. He's struggling through his own illness, but he also knows that the initial tragedy is what introduced him to Cristina. Inarritu asks fascinating questions about whether vengeance is ever truly satisfying; Penn generates sympathy as he's roped into the uncomfortable scenario.
2. Dead Man Walking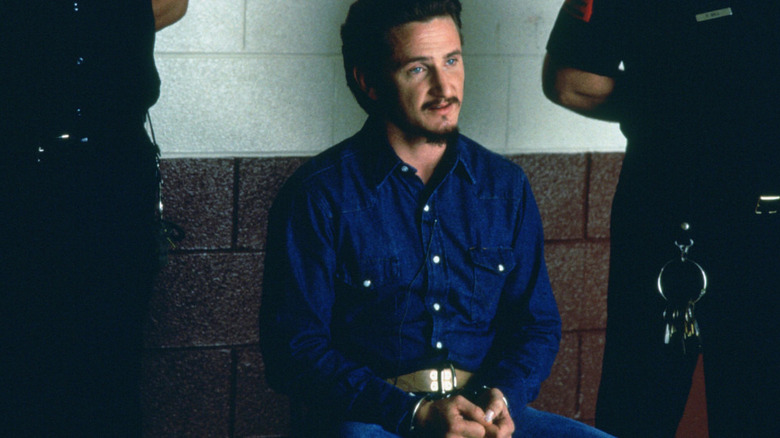 Gramercy Pictures
Penn can't be defined by just one genre or archetype, and has experience playing goofballs, heroes, and villains alike. As a result of his range, he can generate empathy for all types of characters, even if they seem inherently unlikeable. Look at "Dead Man Walking," in which Penn had to humanize a serial killer and generate sympathy for a man guilty of violent crimes without discounting his victims' trauma. Penn's future "Mystic River" co-star Tim Robbins directed him in one of his most complex performances to date.
Penn stars as Matthew Poncelet, a death row inmate who is scheduled to be executed at the Louisiana State Penitentiary. During the lead up to his final days, Poncelet is visited by nun Sister Helen Prejean (Susan Sarandon), who is assigned to give him spiritual guidance. Poncelet is hated by both the guards and also his fellow prisoners for the savageness of his crimes, which include brutally murdering a teenage couple. Prejean isn't judgmental of Poncelet, but terrified; she fears that she will be unable to bring faith to a man whose crimes are godless.
Poncelet gradually shares his story with the comforting Prejean. At first, he is just as malicious as he seems, but as Poncelet opens up Prejean pushes to have his sentence changed to life imprisonment. "Dead Man Walking" doesn't ever take Poncelet's side, but is fascinated by his motivations.
1. Mystic River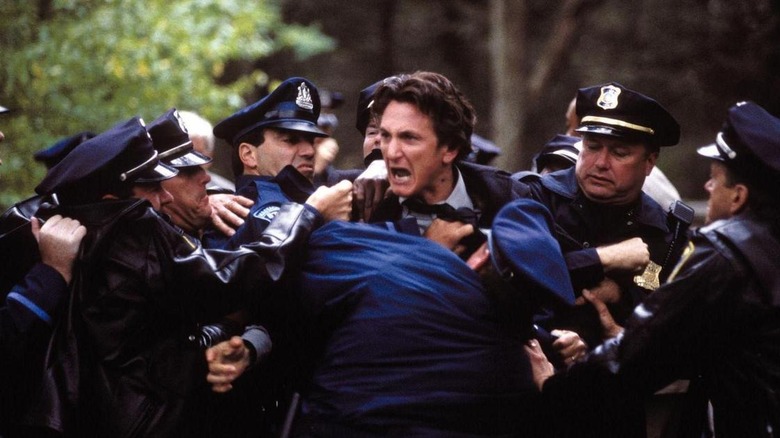 Warner Brothers
"Mystic River" is a heartbreaking depiction of a tragedy at the heart of a seemingly normal small town, and one of the greatest American films of the 21st century. Clint Eastwood's slow, methodical direction has produced mixed results throughout his long career, but with "Mystic River," Eastwood's deliberate pacing escalates the latent tensions within a Boston community haunted by generational family conflicts. 
Jimmy Markum (Penn), Dave Boyle (Tim Robbins), and Sean Devine (Kevin Bacon) were childhood best friends, but a shocking tragedy in which Dave endured unthinkable abuse has haunted them well into adulthood. Dave is now a likeable, quiet family man who attempts to raise his son in a nonviolent environment, and Devine is a police detective who rarely contacts his former friends. However, Jimmy has earned a fearsome reputation, and rumors persist about the crimes he may have been involved with.
The shocking death of Jimmy's teenage daughter Katie (Emmy Rossum) brings the trio together again. Jimmy is beyond heartbroken, but his mourning is quickly followed by a need for vengeance. He questions Sean about the details of the case, and becomes obsessed with Dave upon learning that he's a suspect. Jimmy becomes convinced of Dave's guilt, and is willing to go to extreme circumstances to achieve justice.