Licorice Pizza: Release Date, Cast, And More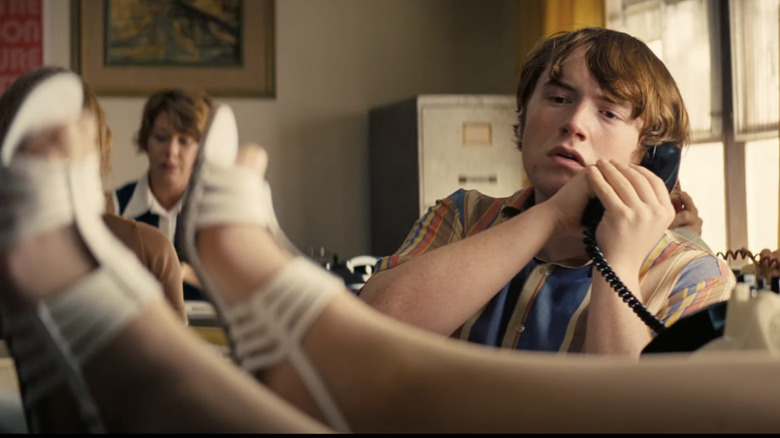 MGM
(Welcome to ...And More, our no-frills, zero B.S. guide to when and where you can watch upcoming movies and shows, and everything else you could possibly stand to know.)
It's been a few years since we last saw a Paul Thomas Anderson film with 2017's "Phantom Thread." His upcoming feature, "Licorice Pizza," will be his first feature-length work since then, and Anderson fans are eagerly awaiting its arrival. 
Read on to learn more about "Licorice Pizza," including where and when you can watch it, and what the heck the title means. 
Licorice Pizza Release Date and Where to Watch It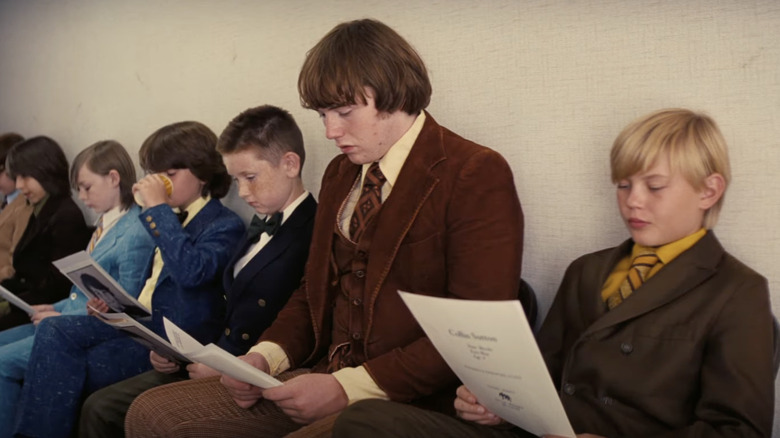 MGM
"Licorice Pizza" will premiere in select theaters starting on November 26, 2021. Metro Goldwyn Mayer Pictures and United Artists, who are producing and distributing the movie respectively, haven't shared when it would be released in digital formats. However, we can expect a window of theatrical exclusivity for this one.
What is Licorice Pizza?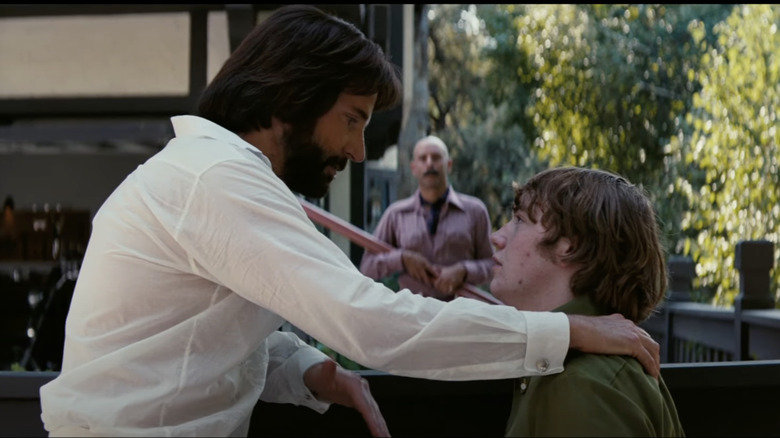 MGM
"Licorice Pizza" is a period piece that focuses on a young man and woman trying to become actors in 1973's San Fernando Valley. It's about a bit more than that, obviously — it's also a story about young love and pursuing your dreams, if the trailer is any indication. It's also a Paul Thomas Anderson film, and if you've seen any of his previous work, you know that his movies are more about creating a certain mood or aesthetic than being plot-driven enterprises.
The movie's title comes from a the name of an old chain of record stores in Southern California, who got their name from a joke that unsuccessful albums should be sold as licorice pizza. Does this refer to the young man and woman's acting skills or chances of success? Maybe? Probably? We don't know for sure of course, but the trailer suggests strongly that may be the case.
Licorice Pizza Cast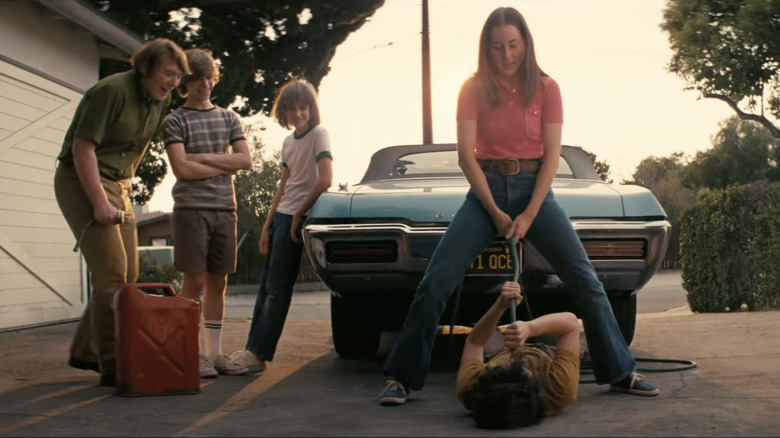 MGM
Alana Haim and Cooper Hoffman play the main characters in "Licorice Pizza." Haim plays Alana Kane and Hoffman plays Gary Valentine, who are growing up in Southern California and pursuing acting careers. The real-life Haim is not only an actor, she's part of the musical group HAIM. Hoffman also has other ties to the entertainment industry — his father is the late acting powerhouse Philip Seymour Hoffman, who had frequently collaborated with Anderson before his passing.
Sean Penn, Tom Waits, Bradley Cooper, and Benny Safdie also appear in "Licorice Pizza."
Licorice Pizza Director, Writer, and More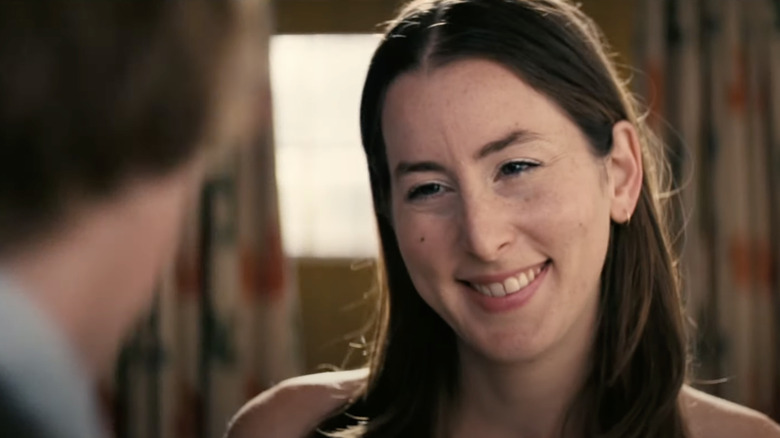 MGM
Paul Thomas Anderson is the writer and director of "Licorice Pizza" and the movie undoubtedly features the aesthetic of his previous work, which include critically-acclaimed features such as "There Will Be Blood," "Magnolia," and "Boogie Nights." More recently, he's directed several video shorts for the music group, HAIM, a collaboration that has carried over into "Licorice Pizza" as HAIM member Alana Haim stars in the film. 
Licorice Pizza Trailer
The trailer for "Licorice Pizza" has arrived, and we've also got an official synopsis, which you can check out below:
"Licorice Pizza" is the story of Alana Kane and Gary Valentine growing up, running around and falling in love in the San Fernando Valley, 1973. Written and Directed by Paul Thomas Anderson, the film tracks the treacherous navigation of first love.