The Mummy Reboot Director Admits That Yes, He Made A Very Bad Movie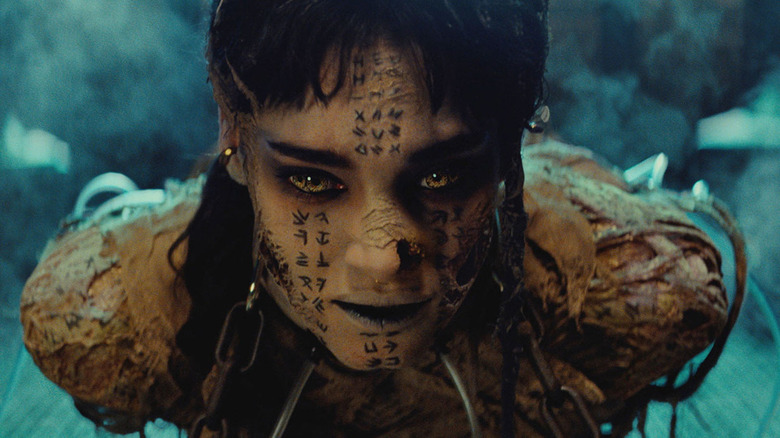 Universal Pictures
It feels like only yesterday that Universal Pictures announced their plans for a new "Dark Universe" franchise of horror reboots, breathing new life into the classic monster movies that helped solidify the studio as a megapower in the 1930s. Universal was so sure that this was going to be their next big thing, they even released a promotional composite photo compiling the massive stars they had tapped for future films, including Tom Cruise, Russell Crowe, Sofia Boutella, Johnny Depp, and Javier Bardem. "Welcome to a new world of gods and monsters," so said the Dark Universe's slogan, but here we are five years later, with no "Dark Universe" to be found. While "Dracula Untold" was originally positioned to be the launch of the new world, Universal scrapped that starting point in favor of director Alex Kurtzman's take on "The Mummy."
Universal had the highest of high hopes for the film and the future of the franchise, but with an embarrassing domestic turnout and searing reviews from audiences and critics alike, the Dark Universe was dead on arrival. Many people blamed the decision to prioritize action and fantasy elements rather than horror, some people blamed lead actor Tom Cruise, but if you ask Kurtzman, "The Mummy" just isn't a very good movie. 
"I tend to subscribe to the point of view that you learn nothing from your successes, and you learn everything from your failures," Kurtzman said recently during an interview. "And that was probably the biggest failure of my life, both personally and professionally."
The Mummy taught Kurtzman to stand up for himself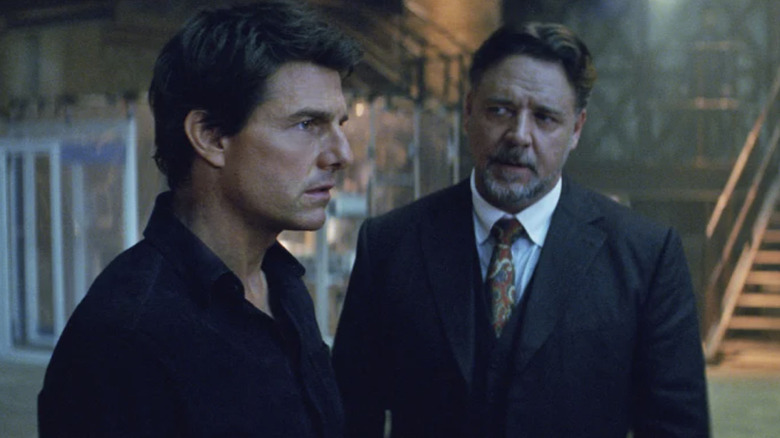 Universal Pictures
Alex Kurtzman has yet to direct another feature since "The Mummy," but the co-writer of "Transformers" and "The Amazing Spider-Man 2" and creator of the upcoming Showtime series "The Man Who Fell To Earth" has managed to find a silver lining in it all. "There are about a million things I regret about it, but it also gave me so many gifts that are inexpressibly beautiful," he said. "I didn't become a director until I made that movie, and it wasn't because it was well directed – it was because it wasn't." 
As with most big-budget studio blockbusters, Kurtzman admitted that there were probably too many cooks in the kitchen, but said the experience "rebuilt [him] into a tougher person" and helped him become a "clearer" filmmaker. "That has been a real gift and I feel those gifts all the time because I'm very clear now when I have a feeling that doesn't feel right — I am not quiet about it anymore," said Kurtzman. "I will literally not proceed when I feel that feeling. It's not worth it to me." 
Filmmaking is an extremely difficult process that requires a lot of collaborative effort, but as we've learned from the testimony of a lot of directors, production overreach can be a very real thing. Director's visions can get squashed by studio intervention, and speaking out as a rookie director runs the risk of getting yourself thrown in director's jail. "Look, if you look at history and you look at people who've made amazing things, every single one of them will tell you the same story which is that it came after a failure, so I look back on it now with gratitude," Kurtzman said. "It took me a while to get there, but my life is better for it."