Superhero Bits: The Batman Is Very Popular On HBO Max, Disney+ Lost A Bunch Of Marvel TV Episodes & More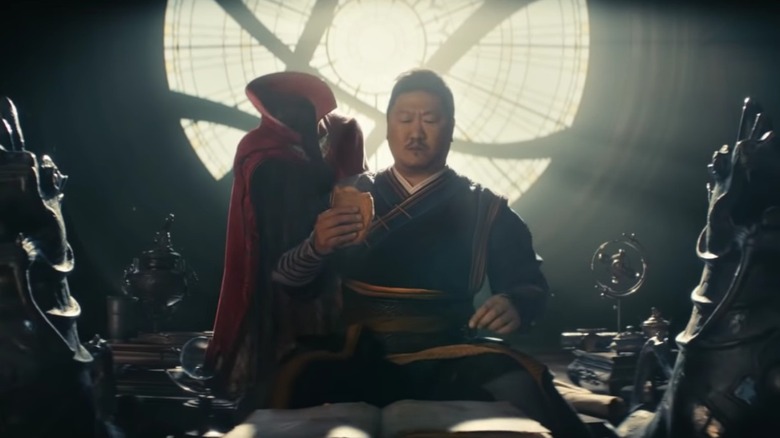 Marvel Studios
(Superhero Bits is a collection of stories, updates, and videos about anything and everything inspired by the comics of Marvel, DC, and more. For comic book movies, TV shows, merchandise, events, and whatever catches our eye, this is the place to find anything that falls through the cracks.)
In this edition of Superhero Bits:
A ton of people watched "The Batman" on HBO Max already.
"Doctor Strange in the Multiverse of Madness" teams up with Tide.
Disney+ lost several episodes of Marvel TV shows.
Josh Brolin seems open to returning as Thanos.
Kate Bishop Hot Toys tease
The folks at Hot Toys have teased that Kate Bishop will be making her way to a shelf near you in the near future. For the time being, they aren't fully revealing the "Hawkeye" figure but it's quite clear that's what we have going on here. No word on pricing or when it will be available for pre-order but we'll likely have more details on that front very soon so interested parties should be sure to keep their eyes open.
Rebecca Romijn would be interested in returning as Mystique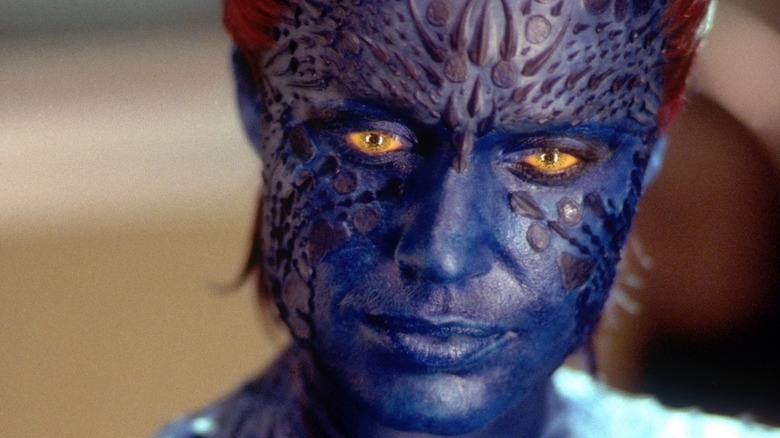 20th Century Studios
Rebecca Romijn was the first actress to bring the shape-shifting mutant Mystique to life on the big screen in 2000's "X-Men," long before Jennifer Lawrence took over the role in 2011's "X-Men: First Class." But with the Marvel multiverse getting ready to open very wide in "Doctor Strange in the Multiverse of Madness," might there be room for Romijn to return? Speaking with Comicbook.com recently, the actress addressed that very question.
"I don't know if they would ever want me back. I mean, that was quite a few years back when I played that character, but I would love to, yeah, absolutely. It was a fantastic franchise to be a part of. I'll love that cast until the day I die. We had a great time together. And yeah, I would absolutely be open to that."
To what degree Marvel Studios is going to utilize former stars as the multiverse opens up remains to be seen but this, at the very least, is not impossible. Romijn would seemingly be happy to take the call.
Bingo! Another kinda weird Moon Knight poster
"Moon Knight" is rolling right along on Disney+ with the pretty wild fourth episode now available to stream at your leisure. In keeping with tradition, the folks at Marvel have released another seemingly innocuous poster that does indeed tie in with the latest episode of the series. A bingo card? What on Earth could that have to do with a superhero show, you may ask? Those who have already seen this episode know the answer and those who haven't watched it yet would probably do well to do so. The show returns with its penultimate episode next Wednesday.
What is the cast of The Batman watching?
"The Batman" recently made its debut on HBO Max, making director Matt Reeves' DC Comics adaptation far more accessible to a much wider audience. To promote the release, stars Zoe Kravitz, Jeffrey Wright, and Colin Farrell gathered to discuss some of what they're watching currently. So if you're looking for some streaming recommendations from Catwoman, Jim Gordon, or Penguin, this video has it covered.
Thor: Love and Thunder trailer brings MCU parallels
We were recently treated to the first teaser trailer for "Thor: Love and Thunder" which, among many other things, gave us our first look at Natalie Portman's return as Jane Foster. But not just Jane Foster, as she's also going to be The Mighty Thor. As was pointed out in the above tweet, her big moment in the trailer very much mirrors the crowd-cheering moment in "Avengers: Endgame" where Captain America becomes worthy and gets to whoop on Thanos for a bit with Thor's trusty hammer Mjolnir. Kinda neat, right?
Disney+ lost episodes of multiple shows due to a technical issue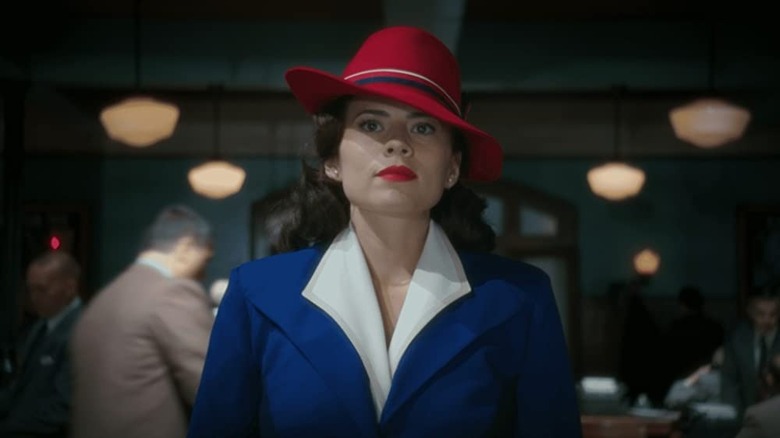 Marvel Studios
Marvel fans who were streaming (or attempting to) "Agent Carter," "X-Men: The Animated Series," "Rocket & Groot," among other non-superhero shows, may have run into issues recently. As reported by Deadline, Disney+ suffered a technical issue that saw episodes of various shows disappear from the streaming service and it lasted most of the day yesterday. This is, unfortunately, the price we pay sometimes for the convenience of streaming. We are at the mercy of technology and that means we are not in full control. Physical media does still have its place at times, that much is certain.
More Thanos in the MCU? Josh Brolin seems open to the idea
"Avengers: Endgame" saw Thanos turned to dust, much like he dusted half of the universe in "Infinity War." His long arc as the big bad in the MCU is officially over. Or is it? Josh Brolin has revealed in a chat with the "Jess Cagle Show" that he would seemingly be open to returning under the right circumstances.
"[Marvel Studios has its] own trajectory that they're worrying about and if they want me to do it, I would do it I'm sure, but I don't know what they're thinking. I don't know what their plan is... We've kind of bookended this thing after 10 years. I was so happy, and I loved being involved in [Avengers: Infinity War and Endgame] so much because that wasn't the intention when I first got involved. The whole Thanos character, it was more of a cameo and they liked the character so much. They had never felt like they had a villain that was substantial enough for what they were creating and then I think they felt like they found it and then there were two movies that kind of revolved around it. It was a lot of fun and it worked out for them very nicely."
While Thanos' arc in the present timeline certainly seems to be wrapped up, there's always the chance of venturing into the past, should Marvel Studios choose to go that route. Certainly something to consider.
The Batman is already a very sizable hit on HBO Max
Streaming services typically aren't that forthcoming with ratings information. However, the folks at Samba TV have revealed that "The Batman" was viewed by a whopping 720,000 households in the U.S. alone in its first day on HBO Max. That is a mightily impressive number. That, coupled with the fact that the movie did exceedingly well at the box office as well, indicates that streaming and theatrical can indeed find a way to co-exist. It doesn't have to be one or the other. It's all about striking the right balance.
Doctor Strange in the Multiverse of Madness Tide ad
Lastly, Tide has teamed up with Marvel for a new ad centered on Wong and the Cloak of Levitation in honor of "Doctor Strange in the Multiverse of Madness" hitting theaters very soon. It's mostly a harmless, kind of charming bit where Wong spills some of his tuna melt (a little callback to "Infinity War") on the Cloak of Levitation and must clean it. And wouldn't you know it, it's Tide to the rescue. Though this is a bit more than just an ad as there is a little Easter egg harkening back to director Sam Raimi's "Spider-Man 2" around the 28 second mark. Pizza time, anyone? Be sure to check out the video for yourself above.