Leslie Grace Describes Working With Brendan Fraser On Batgirl, Now We Want To Work With Brendan Fraser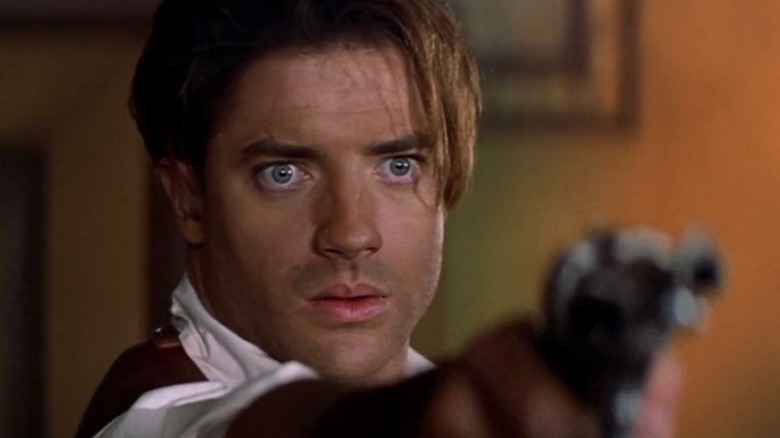 Universal Pictures
While we still don't have a release date for HBO Max's upcoming "Batgirl" movie, we do know just enough to be excited about the mysterious forthcoming DC property.  There's little doubt that "In The Heights" standout Leslie Grace will be an impressive Barbara Gordon/Batgirl, and initial photos reveal a great, comic-accurate costume. Equally exciting is the return of Michael Keaton's iteration of Bruce Wayne/Batman, a role he made iconic in the still-beloved pair of Tim Burton-helmed "Batman" films.  
Along with Michael Keaton's return, another source of excitement is the film's choice of villain in Firefly, an airborne pyromaniac Bat-nemesis played here by Brendan Fraser. After a years-long shift from A-list action-comedy stardom into well regarded TV roles like Robotman in "Doom Patrol," Fraser's return to high-profile action features is certainly a highlight of the upcoming movie. As it turns out, no one has higher praise for "The Mummy" star's villainous turn than "Batgirl" star Leslie Grace herself. 
Burn, baby, burn, Fraser inferno!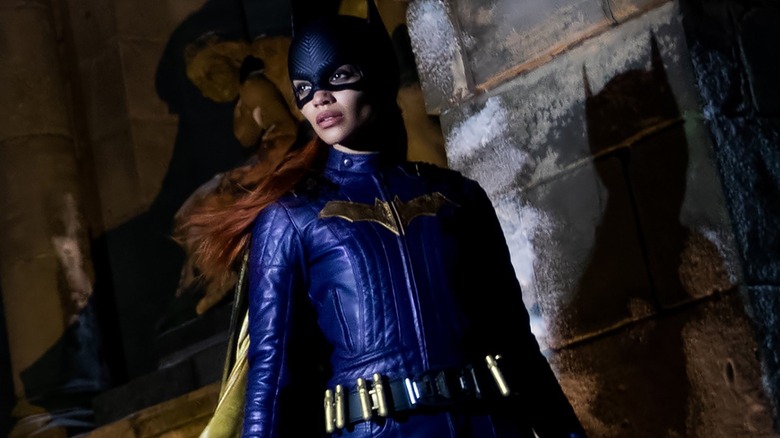 Warner Bros. Discovery
In an interview with Variety, Leslie Grace praised just about every aspect of working with Brendan Fraser, from his demeanor on-set to his skill in managing the film's tougher stunt-work. In an answer to a question about her own character's "badass" attributes, she pivots mid-answer to praise Fraser:
"She definitely exceeds what I thought. I had to summon up some things in me that I didn't even know were there. It was an incredible learning experience to be on set with also action veterans like Brendan Fraser, and soak up it all up. It was so hard because he's our villain and I'm not supposed to like him but he's such a huge teddy bear. He is one of the nicest people that I've ever met. In our fight sequences the way he would just hit marks, it came from all of his experience. You can't improvise that kind of experience. There's some crazy stuff that happens. There's lots of fire because as everyone knows by now, he plays Firefly. There's crazy fire. There's crazy stunts, crazy drops. She's a biker chick, so you're going to see her do a bunch of badassery."
Not only does Grace's description of what's in store for audiences build excitement about "Batgirl," but her comments also tease a top-form Fraser who hasn't lost a step from his well-honed action-star days.
Fraser's turn as Rick O'Connell in "The Mummy" franchise added strong comedic sensibilities to an Indiana Jones-archetype character, quickly establishing Fraser as a well-regarded action hero with loads of on-screen charisma. According to Grace, not only was he exceptional as the menacing "Batgirl" villain, but he was also a top shelf collaborator across the board. With a number of high profile features on the horizon, from "Batgirl" to Darren Aronofsky's "The Whale" and Scorsese's "Killers of the Flower Moon," Brendan Fraser fans have a lot to look forward to in the very near future.