Christopher Lloyd Will Return As His Roseanne Character, Lou, In The Conners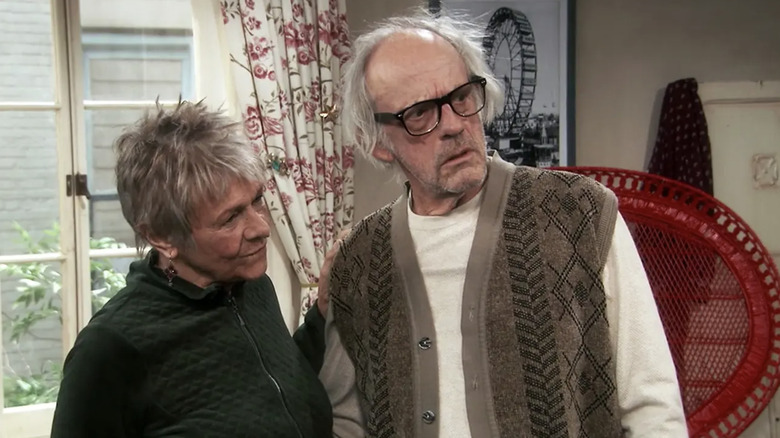 ABC
Living acting legend and borderline national treasure Christopher Lloyd has really been racking up the even more impressive additions to his resume as of late. Last month we learned that everyone's favorite time-traveler would be joining the season 3 cast of "The Mandalorian," and today we've learned that Lloyd will be reprising one of his fan-favorite TV characters, with "Lou" set to return for the upcoming episode of "The Conners." Lloyd first debuted the character four years ago during the revival of "Roseanne," which was canceled and transformed into "The Conners" spin-off series following titular star Roseanne Barr's racist ramblings on Twitter.
Lloyd's character is the boyfriend of Jackie (Laurie Metcalf) and Roseanne's mother Beverly (Estelle Parsons), and is set to appear in the May 4, 2022 episode, "The Best Laid Plans, A Contrabassoon and A Sinking Feeling." The episode is said to center around Darlene (Sara Gilbert), who is trying her best to navigate the stressors of construction, and is forced to make a life-changing decision after enduring a serious accident that inspires her to question everything. 
Lou's appearance is tied to a storyline with Mark (Ames McNamara), wherein he just so happens to become Mark's contrabassoon teacher, and must face off with Dan (John Goodman) when his combative antics require adult intervention.
You can't stop Christopher Lloyd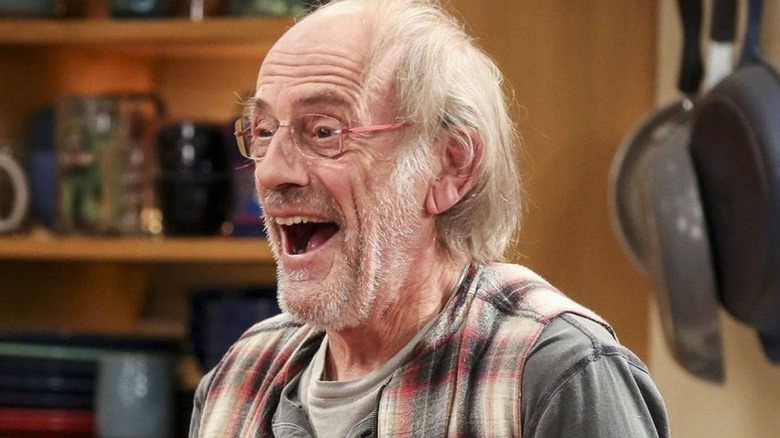 ABC
Lou's character was a delightful surprise, introduced in the episode "No Country for Old Women." The episode followed Roseanne and Jackie's attempt to figure out who their mother Bev should live with after she's removed from her nursing home. Hijinks ensue, however, when they show up to her house and find that she's been dating Lou the whole time. It's a pretty great episode considering Roseanne and Jackie have both said numerous times throughout the series that they hate their mother, and watching them try to process her relationship is absolute gold.
He may be over 80, but Christopher Lloyd has stayed as busy as ever. Earlier this week we reported that Lloyd would be joining Rachael Leigh Cook in a movie centered around "Spirit Halloween," and last year he popped up in Ben Affleck's "The Tender Bar," and kicked major villain booty in "Nobody." Later this year, he's due to appear in the projects "Tankhouse," "Camp Hideout," "Man & Witch," and "Super Athlete." This old man is on fire and there are no signs of stopping anytime soon.
"The Conners" airs on Wednesday nights at 9 p.m. EDT on ABC.