The Fast Saga Producer Thinks The Franchise Should Go Smaller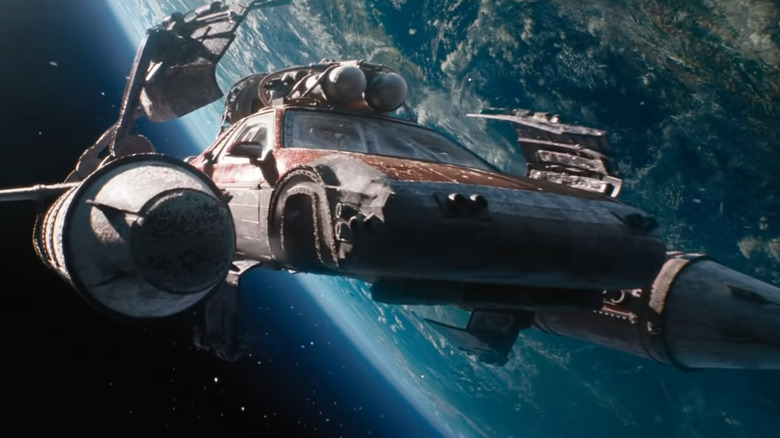 Universal Pictures
Okay, let's clear up a few things right off the bat here. First of all, there's a reason why I'm merely writing about movies instead of actually writing movies. You know it, I know it, and Vegetable Lasagna here knows it. Secondly, rest assured that I will never use my platform to call for anyone's job merely over a difference of opinion — especially when that opinion has to do with utterly meaningless things like the direction that future "Fast & Furious" movies ought to take. But that doesn't mean we can't still treat these things as if they involve life-or-death stakes anyway!
For anyone who considers themselves a card-carrying member of the #FastFambly (and if you think you're too cool for that corniness, I'm here to inform you that you're absolutely wrong), you know that the franchise has cornered the market in terms of going bigger and more ridiculous with each and every progressive installment. The series that began as an absurdly macho street-racing drama in the backstreets of Los Angeles eventually morphed into an ungodly behemoth that dealt with end-of-the-world threats, vast government conspiracies that spanned the globe, and most recently culminated in "Fast 9" with some of our favorite characters finally making it to actual space, as many fans (jokingly!) demanded for years. In other words, the very idea of "restraint" is a foreign concept to this franchise and, what's more, that's exactly how it should be.
So even though I'm usually beating the drum for certain unwieldy franchises to rein things in a little more and get back to the basics, that feels like the exact opposite of what a series like "F&F" ought to be attempting. But at the end of the day, as much as fans may have an increased voice in the creative choices franchises take (for better or worse), the only opinion that matters here comes from those actually involved with the movies. This is why it brings me no joy to inform the masses that, of all people, a longtime producer on "Fast & Furious" believes that the franchise would best be served by going "smaller."
Zigging when it should be zagging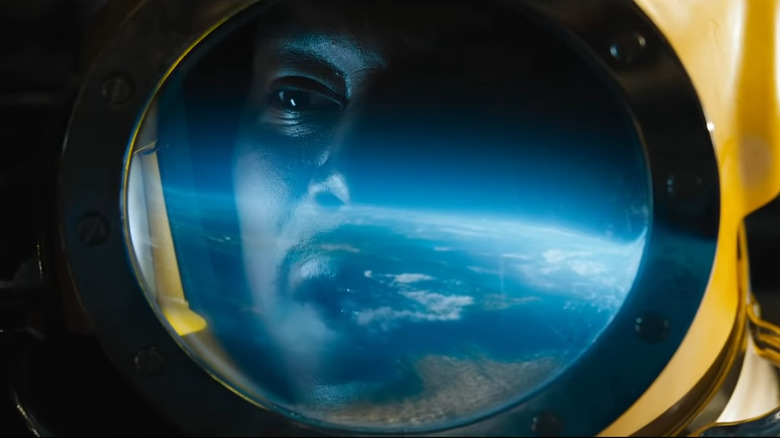 Universal Pictures
Look at the joy and wonder on Roman Pearce's (Tyrese Gibson) face in the above image. That's exactly the face I was making when I watched "Fast 9" in theaters and simply couldn't believe that the madmen (and madwomen) actually did it, blasting Roman and Tej (Chris "Ludacris" Bridges) into orbit around the Earth for extremely tenuous narrative reasons. As silly as that was, I'll actually go to bat for this sequence as a perfect example of franchise custodians recognizing when to lean into the tone that the series has dictated over the years, rather than fight against the natural arc of a living and breathing franchise of movies. There's an undefinable line between whether art leads the artist or vice versa, but right in between that space resides the logic-defying alchemy that we know as the "Fast & Furious" movies.
Neal Moritz, a producer on the franchise going back all the way to the original "The Fast and the Furious" movie in 2001, apparently disagrees. In an appearance on "The Town with Matthew Belloni" podcast (via Screen Rant), Moritz explained how he'd like to see the movies develop over the next few years.
"Honestly, I think going forward I'd like to actually go smaller. And I'd like to kind of start to go back to where we started. I think that's an interesting way to go. I like to zig and then zag. I like to try and do something different and I think that's what audiences demand these days."
In fairness, the man makes a good point in implying the limits of how sustainable this maximalist approach can really be. Creatively speaking, making a sudden swerve away from spectacle and back towards the franchise's dramatically more quaint roots would certainly keep things fresh ... but at what cost! I feel like the genie is already out of the bottle here and there's simply no way to go back to how things used to be, so the only way to go is onward and upwards.
In any case, at least none of this likely applies to "Fast 10," which most recently added Brie Larson to the cast and is slated to hit theaters on May 19, 2023.